the telegraph
Uncertain future: the Olympic Stadium still needs to find a principal tenant after legal challenges
London 2012 Olympics: West Ham ready to renew battle for long-term tenancy of Olympic Stadium
West Ham United are to proceed with a bid for the Olympic Stadium this week, signalling the start of what is likely to be a contentious and protracted negotiation over the future of the arena.





Deadlines for bids to rent the stadium close on Friday and it is thought West Ham and Leyton Orient will be the most prominent names among those interested in occupying the site after the Games.

It is thought that entertainment companies Live Nation and AEG, owner-operators of the O2 arena, have also expressed interest in operating contracts for the stadium.

West Ham's involvement is crucial to the Olympic Park Legacy Company's prospects of delivering a viable self-financing future for the stadium, although the quango insist it will be possible to fund the stadium without a football club.

Without genuine competition from a comparable winter tenant however West Ham's bargaining position will be strengthened, and they are likely to demand a number of concessions and financial breaks during negotiations.

Orient will argue that they offer a genuine alternative, and will say their proximity to the Olympic Park should make them a viable candidate. They are also likely to object to any request by West Ham to move from Upton Park.


West Ham were selected as preferred bidder over Tottenham in the original bidding process, but that deal collapsed late last year amid legal challenges from Spurs and Orient.

The Olympic Park Legacy Company launched a new process, this time seeking tenants to rent the stadium rather than own and run it, but West Ham's involvement has not been certain.

The rental offer changed the proposition radically for the Upton Park club, who would be expected to give up their historic home in favour of a 99-year lease on the stadium, and a commitment to retain the running track.

The club has made its frustration with the new process clear, and only determined to definitely proceed with a bid relatively recently.

West Ham can be expected to try and drive a hard bargain when negotiations begin in earnest, while the OPLC will argue that it can make the £500 million stadium pay its own way with a schedule of concerts and one-off events.

One major issue West Ham can be expected to raise is the question of who controls stadium operations and the commercial opportunities.

The OPLC is considering appointing a company to manage the stadium and arrange concerts and other events, a role that will interest Live Nation and AEG.

West Ham, however, will want complete control, and specifically control of the ticketing and box office operations, and commercial opportunities arising from it such as ownership of databases.

They will also raise questions about the roof of the stadium, which will need significant work if it is to cover temporary seats they will consider installing on the track.

The OPLC is also working to ensure that Newham Council proceed with plans to inject £40m into the stadium for part-ownership of the project.

In the initial process Newham were partners with West Ham, but their involvement led directly to the collapse of the original deal. Newham were providing a £40m loan to help pay for conversion costs, but that proposal was challenged on the grounds that it breached EU state aid laws.

Newham are now proposing injecting the £40m directly to the OPLC in exchange for a guaranteed return, and will seek final council approval for that deal next week.

The OPLC is deeply wary of leaving itself open to legal challenge again and has run the initial stage of the new process entirely through lawyers. So sensitive has it been to avoiding future challenges that even the timing of press releases has been influenced by legal advice.
the mail
Stadium fight: West Ham's bid is in doubt
In jeopardy: West Ham owners David Gold (left) and David Sullivan
Hammers face Olympic Stadium fight as they lose battle for naming rights


West Ham will still bid for the tenancy of the Olympic Stadium but 'not at any price' after losing out on lucrative naming rights.

The original deal for the Championship club to take over the stadium collapsed in October.

The Olympic Park Legacy Company (OPLC), together with Newham Council, will now convert the arena into a 60,000-seat, multi-use facility themselves and offer leases of five to 99 years.


Crucially, naming rights will be sold separately, meaning West Ham would lose out on millions of pounds and potentially play in a stadium with a name that means nothing to them.

A Hammers source told Sportsmail: 'We will still be bidding, but some of the details of the new lease (eg losing naming rights) make it far less attractive to us.

'We want it, but not at any price. It has to be our home. If we don't get a suitable deal we'll stay at Upton Park.'

In an interview with supporters' site West Ham Till I Die, club chairman David Sullivan said: 'We have to ensure the stadium is a home for West Ham, not just a venue to play our matches. We also have to be very careful about who we share with.'

West Ham and the other 15 interested parties have until Friday to submit their bids, and the OPLC will announce the result in May.
talksport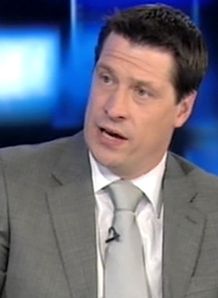 Exclusive - Cottee: West Ham's lack of goals is cause for concern

West Ham hero Tony Cottee believes his former side need to change their approach if they are to win automatic promotion back to the Premier League.

The former striker, who scored over 100 goals for the club during two stints at Upton Park, has watched his side draw their last three Championship games, scoring just a single goal in each.

And he believes mistakes are being made with the selection of attacking talent and the service - or lack of - they are receiving.
We've been getting one goal but not the second and that's when fans get nervous and you can't blame them— Tony Cottee

"It's concerning at West Ham when you've been in the top-two all season and then you drop out you have to pull yourself up again," Cottee said.

"They're not on a bad run but they've drawn too many games and the home form has been the problem.

"Teams are coming to Upton Park and raising their games, it's a big club and a big ground so teams are turning up and raising it.

"We've been getting one goal but not the second and that's when fans get nervous and you can't blame them. Fans want to be entertained and when they don't get the second goal, it's a worry."

The former England international added: "Ravel Morrison has not been played at all and I don't know why. We've been playing Nicky Maynard but he is a small striker, like I was, and I don't think it works having him as the lone striker. I've felt sorry for Nicky when he's been played on his own up front.

"A lot of fingers have been pointed at the forwards but a striker is only as good as his service and there aren't too many options out wide and that's been a problem more than anything else."
london 24
Tony Cottee Column: It's not fair for players to criticise West Ham fans
"Hammers supporters work hard and pay good money and deserve to see their team play well."

This is fast becoming the Groundhog column and every week I am now repeating myself when it comes to West Ham.

On Tuesday night, the Hammers put in another disappointing performance and I felt that we threw two points away again at Upton Park, this time to Middlesbrough.

I will be the first to admit that we didn't play very well, especially in the first half, but after the break I thought West Ham stepped it up and got the goal they deserved through Abdoulaye Faye.

There was some fortune about the goal and it deflected off the defender, but I thought the Hammers would then push on for the second goal.

Instead, Sam Allardyce decided to make a couple of substitutions that changed the face of the game.

John Carew became isolated up front, and we almost seemed to give Middlesbrough a route back into the game.

And what was even more frustrating was that we had two golden chances to wrap up the game, first when James Tomkins hit the bar and then when Matty Taylor found himself one-on-one with the keeper, but steered his shot wide.

However, it is easy to say with hindsight that the subs were the wrong choice, and Boro deserved their goal from what was a fantastic strike.

I have to say that I thought the fans were fantastic on Tuesday night and it felt as though the supporters were really behind the team and willing them on.

That is why it is disappointing to hear some of the players coming out and blaming the fans for a negative atmosphere at Upton Park.

The fans work hard and pay good money and come to the game wanting to see their team play well and it is up to the players to perform, no-one else.

At the end of the day, the fans won't boo or criticise if the team is playing well and winning.

One of the things that West Ham lacked on Tuesday night was width down the right-hand side and I think that this has been a problem position all season.

Obviously at the start of the campaign, David Bentley was brought in the play there, but then he got injured, and now Julien Faubert and Ricardo Vaz Te are also currently on the treatment table.

The Hammers need that width and on the left they have Taylor, but without a right winger the team is unbalanced.

On Tuesday it looked as though Nicky Maynard was asked to play out of position there.

I felt sorry for Nicky and I understood his frustration as he wants to play and score goals as a striker, not as a converted right winger.

He should be playing alongside Carlton Cole in my opinion.

However, that result is gone now and West Ham must focus on the remaining nine games of the season, and fortunately three out of the next four matches are away from home.

It is starting to look as though the best the Hammers can get is second place now, although there is still a long way to go and anything can happen in football.

This weekend, we go to Burnley and I will be expecting us to return with a win.

If we can put in a strong performance like we did at Cardiff then it will get us back in the mix of the top two and set us up nicely for the final run-in.

Tony Cottee was talking to Nathaniel John
vital west ham
High Expectations?


Has it taken an opposition manager to sum up, perfectly, what our problem might be?

The Middlesbrough manager, Tony Mowbray, picked up on a vibe emanating from Upton Park last night which caused him to comment,

"The expectation of their fans is that they should be in the Premier League. They see it almost as an insult that they`re in the Championship."

Has he hit the nail firmly on the head?

Are we so steeped in tradition that we expect Premier League football and see it as an insult to be trapped in the Championship?

Or is he talking bull?

Read more: http://www.westham.vitalfootball.co.uk/ ... z1ppIcczDk
london 24
Tweets of the Week: West Ham fans furious after fifth consecutive draw

Hammers supporters call for immediate improvement


West Ham fans discuss all things Hammers with our correspondent Nathaniel John.

Join in the discussion on Twitter @Nathaniel_John This week, Hammers fans react to their team's fifth successive draw on Tuesday night at home to Middlesbrough.

Is West Ham's poor home form due to the quiet crowd? There is no excitement and I am seriously losing patenice with Big Sam. If we don't make automatic promotion we are stuffed, mark my words – @ryan_coughlan

We were shocking! Big Sam is going to cost us promotion and the club with his tactics, formations and players – @joebarr1973

Five draws in a row is unacceptable. Allardyce got the substitutions completely wrong. Bringing on Carew instead of Baldock was madness – @JeganWHU

We lacked creativity, flair, width and guile. I don't know why Sam doesn't give Lansbury and Morrison a chance. We were really poor on Tuesday night – @KwamsMoriarty

We cannot be happy after a fourth straight draw. I am still trying to get over another shocking home performance where Maynard and Cole go of to be replaced by an out of form Collison and the snail Carew. What is Big Sam thinking? We could be out of the automatic promotion race by Saturday evening – @stevetiley47

Sack Sam now, that performance was shocking. The football is absolutely dire – @JimboNorwood

The tactical substitutions at 1-0 were huge mistakes. West Ham need offensive coaching with nice passing instead of long balls – @FrencHammer

I think Big Sam has got to teach the players one-touch football at speed, not long punt football. Bring back Zola, at least we passed the ball then – @prolaz22

West Ham are sinking into the quagmire of the play-offs. If they do they will not make it to the final – @Apisadmirer

We have to earn the right to go up and we just haven't done that this season... Us supporters turn up and know exactly what we're gonna get – @louisb91

We were not good enough again but I can't understand the 'Sack Allardyce' movement. It is possible to play 4-5-1 well you know. Our players just are not good enough – @bab_whu

Nine games unbeaten! – @JacobSteinberg

I wouldn't actually mind tolerating this mundane long-ball game on one condition - automatic promotion. Big Sam you've got nine games – @TomRichardson92

Can we play away every week? Next two are crucial! – @NigelHarwood77


West Bromwich Albion have told Birmingham City they want to sign on-loan goalkeeper Ben Foster on a permanent deal.

Daily Mirror

Chelsea will look to lure Newcastle United striker Demba Ba to Stamford Bridge this summer in an effort to give themselves more options up front.
Demba Ba

Caught offside

Juventus winger Milos Krasic has admitted that he was wrong to snub a move to Tottenham, and claims there was never any possibility of him joining Chelsea.

Metro

Real Madrid have stepped up their interest in Chelsea target Douglas Baggio. The 17-year-old striker plays for Flamengo in Brazil.

talkSport


Thierry Henry made a flying visit from the United States to see his former Arsenal team-mate and close friend Fabrice Muamba.

Daily Mail

Chelsea, Tottenham Hotspur and Manchester City are all chasing the services of former Barcelona sporting director Txiki Begiristain.

Insidefutbol

Charles N'Zogbia has insisted he is happy at Aston Villa after he was quoted in L'Equipe as saying he was "disgusted" after a meeting with boss Alex McLeish.

Birmingham Mail


QPR defender Anton Ferdinand has revealed that he was in an early version of boy band JLS, having been childhood friends with the group's singer Marvin Humes.

JJ to stay


JERMAINE JENAS has signed a one-year contract extension — keeping him at Tottenham until 2014.

The midfielder was on loan at Aston Villa but has been crocked since December after damaging his Achilles.

Premier League

CAMERON JEROME wants talks with boss Tony Pulis to see if he has a future at Stoke.

The striker, 25, joined the Potters from Birmingham for £4million last summer but is frustrated by his lack of first-team football.

Jerome said: "I don't know what I have to do to get a consistent run.

"I've not moaned about it or knocked on the boss' door but we'll have to have a chat."

NEWCASTLE are set to open talks with £2.5m-rated Dutchman Virgil van Dijk.

But boss Alan Pardew will have to head off interest from Premier League rivals Aston Villa and Blackburn for the Groningen centre-back, 20.

Championship

BAD-BOY midfielder Jacob Mellis has been thrown a lifeline by Burnley.

Mellis, 21, was fired by Chelsea for setting off a smoke grenade at their training ground. But the Clarets are ready to hand him a deal[/color




[color=#FF8000]
babe of the day
http://cgirls.playboygirls.com/pic0037/ ... 0KM_14.jpg
.