the mirror
Yellow peril: Will Modibo Maiga be terrorising Premier League defences for West Ham soon?

Hammer time for Modibo: Big Sam set to seal £4.5m deal for Maiga, but pulls out of move for Gallas

The exorbitant wage demands of Gallas are proving too much for Hammers who have decided to look elsewhere


Sam Allardyce is poised to take Sochaux striker Modibo Maiga to West Ham for £4.5million.

But the Hammers have pulled OUT of a move for veteran Spurs defender William Gallas.

It had been believed Frenchman Gallas would be keen to cut his losses with new signing Jan Vertonghen poised to take his place at White Hart Lane.

But the exorbitant wage demands of Gallas are proving too much for Hammers who have decided to look elsewhere.

Thanks, but no thanks: West Ham have pulled out of a move for William Gallas


Malian forward Maiga, 24, can also play as a winger and has also been chased by Reading.

But Allardyce has moved quickly to strike a deal for the player on Thursday.

The Hammers are now confident of completing Maiga's signing over the next few days.
no go gallas
the mirror
Please sir, can I have some more: Ricardo Vaz Te wants a pay rise at West Ham

In the net: Ricardo Vaz Te celebrates after scoring the goal that sealed West Ham's premier League return


Unhappy Hammer: Ricardo Vaz Te ready to quit West Ham over wage demands

The former Barnsley striker feels he deserves similar cash to their other star men like Team GB defender James Tomkins on around £35,000-a-week



Ricardo Vaz Te is ­considering quitting West Ham after being turned down for a second mega wage rise by club chiefs.

Portuguese forward Vaz Te was a revelation at Upton Park last season after a bargain £500,000 January switch from Barnsley.

The marksman ended up bagging 24 goals, with 12 for the Hammers including their play-off winner against Blackpool at Wembley. That got him hugs and kisses from Sam Allardyce.

But their next meeting might not be so cordial after Vaz Te's nasty surprise for his gaffer.

MirrorSport has learned that the 24-year-old is weighing up a future away from the London club.

He wants a team to challenge for a top-10 Premier League finish and is not encouraged by West Ham's transfer activity so far.


Vaz Te also feels after his heroics last season, he deserves parity with the club's top earners – some of whom are on nearly double his wages. Vaz Te has held recent talks with Allardyce but remains unhappy with his terms.

His pay has virtually doubled to £20,000 a week thanks to a clause in his contract after the Hammers reached the top flight.

But he feels he should pocket as much as other stars, such as Team GB defender James Tomkins, who is on £35,000 a week.

Now Vaz Te is considering his options and may even slap in a transfer request. That would be bad news for those Hammers fans who have been hero-worshipping him.
the mirror
Matt Jarvis: it's not about the money
Ain't about the cha-ching, cha-ching: West Ham balk at "crazy" £11m price tag on Wolves winger Jarvis

Wanderers boss Stale Solbakken has admitted he'd be prepared to sell both Jarvis and striker Steven Fletcher



Wolves have been told by West Ham they have no chance of getting the £11million they want for winger Matt Jarvis.

Wanderers boss Stale Solbakken has admitted he'd be prepared to sell both Jarvis and striker Steven Fletcher.

Stoke are also keen on 26-year-old Jarvis but the amount of money sought by the Molineux club has been described as 'crazy'.

West Ham have already bid £4m for the made it clear to Wolves that they have no intention of increasing their bid to anywhere near double figures.
the mail
One of the boys: James Tomkins with captain Ryan Giggs (centre)
On the ball: Tomkins in training


West Ham defender Tomkins relishing chance to go for gold at the Olympics

Local boy James Tomkins is struggling to take in how close he is to becoming an Olympian.

The Basildon-born defender has been at West Ham since he was seven.

Almost every day since he heard London were going to host the Games in 2005, he has travelled past the site upon which Usain Bolt will lead the charge for glory in the 100m final on August 5.

Yet never did Tomkins realistically feel he had a chance of being involved until the countdown began to Stuart Pearce announcing his Team GB squad.


Now Tomkins knows he will be a central figure, first at Old Trafford on July 26 when Great Britain open their campaign against Senegal, and then at Wembley three days later when Group A outsiders UAE are the visitors.

'I never expected it,' said the 23-year-old. 'All the years since we knew it was coming to London, you never once thought you'd be taking part in it.

'I've seen so much building work going on over the years. I've been travelling past it everyday.

'It's going to be incredible for the whole country. We can't wait for it to begin.'

It marks the next stage of what has already turned out to be a year to remember for Tomkins following West Ham's return to the Premier League.

Although the Hammers have been more synonymous with struggle for far too long now, their history is littered with stardust, none more so than England's World Cup-winning skipper Bobby Moore, whose feats on the international stage provide Tomkins with a pretty stiff target to aim at.

'I feel like I'm representing West Ham as I'm the only player here," said Tomkins.

'It's a big honour. I don't try to think of what Bobby Moore achieved too much.

'What he did was unbelievable. To get anywhere near that would be massive.'

Tomkins is trying to soak everything in, which includes learning preparation techniques from the likes of Ryan Giggs and Craig Bellamy during the present training camp in Spain.

It is the infusion of Welshmen that has made this tournament such a unique experience, with the Football Association refusing to state whether they will now consider participation in further Olympics.

'It feels weird saying I am taking part for Great Britain having represented England all these years,' Tomkins said.

'But it's something I know I'll look back on in years to come and be very proud and honoured to have been part of.'


Once they return from their training camp, Team GB will have just one opportunity to work on their team patterns in a proper game, when Brazil visit the Riverside Stadium as part of a double-header on July 20 that also includes Hope Powell's women's outfit in action against Sweden.

Any mention of Brazil, at any age group, attracts special attention and this group in particular look to be worth watching given the presence of superstar-in-waiting Neymar, plus Manchester United defender Rafael and much-touted Porto striker Hulk, one of three overage players.

'I've watched Brazil so many times,' said Tomkins. 'They bring up their young lads in exactly the same way.

'Thinking about it Middlesbrough had a few Brazilians over the years.

'We know what to expect. Technically they will be very good and we'll have periods of the game where we might not have too much of the ball, so we'll have to be very disciplined.'
sky sports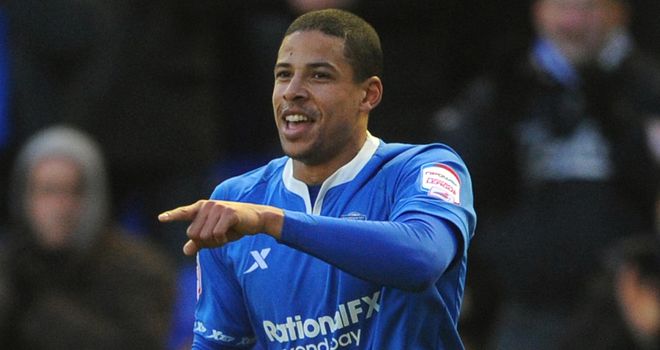 Premier interest in Davies
Norwich,
West Ham
and Reading eyeing Birmingham defender
Curtis Davies: Birmingham defender is attracting interest from Premier League sides
Birmingham's Curtis Davies could be set for a return to the top flight with three Premier League sides tracking the defender.
Sky Sports understands there is interest in the 27-year-old centre-back from Norwich, managed by Davies' former boss Chris Hughton, with newly-promoted clubs
West Ham
and Reading also believed to be monitoring his situation.
As yet, no club has made their interest concrete in the form of an official bid.
But with the player himself keen to return to the Premier League football and Birmingham anxious to cut costs, a deal may be done this summer.
Davies is under contract with Blues until 2014 after joining from city rivals Aston Villa in January 2011.
west ham till i die


Is the Guti Deal a Goner?

According to Talk Sport, trialist Guti has failed to agree terms with the club on a short-term contract. Hence, the former Real Madrid midfielder has now allegedly moved to announce his retirement as a player. And it would seem that a new coaching role at Real beckons! This has only come from one media source, but if accurate, one must question the wisdom of the move in the first place. Still, nothing ventured, nothing gained I suppose? That is the name of the trialist game.

Elsewhere in the media, the focus is almost exclusively on the Andy Carroll to West Ham story. Apparently Carroll is due for showdown talks with Brendan Rogers before a decisision on a loan or permanent is made. There is a lot of talk around whether, given the right circumstances, Liverpool would prefer a loan or permanent transfer? Some sources seem to believe that the latter course of action is Liverpool's preference and that Fulham may steal a march by agreeing a part-exchange deal involving Clint Dempsey. Personally, even allowing for Dempsey's valuation, I would not see Fulham as a club that would spend that kind of transfer fee. Although, some would also say that same about West Ham and an alleged permanent transfer fee, one year hence, of £15m!

You really cannot blame supporters for being cynical, afterall we have been here quite a few times in the past with the likes of Beckham and Tevez. But it does make sense if you look at it from the board's perspective. The right loan deal would see us secure a current England international, for the duration of the forthcoming season, for little more than his c.£70,000 salary costs, and there is even a suggestion that Liverpool might contribute to that. Alternatively, it is being suggested that Liverpool may be seeking a season long loan fee. Whatever the case, an alleged West ham insider has been quoted as stating that the deal has about a 10% chance of being completed. Attach whatever importance that you will to that quote. There are obvious links between Carroll and the club, in the form of Allardyce and Nolan, but we shall have to wait and see whether they might be a significant factor?

Amidst the Carroll media feeding frenzy, Clint Dempsey's potential availability has been largely mentioned as an addendum to the big story. Dempsey is a player that many fans would like to see at Upton Park. It is one of those 'in the last year of his contract' scenarios, so whoever entices Fulham to sell will undoubtedly get a good value deal. Still, if Liverpool are actually interested, then it is likely to be a done deal, whether part of a move for Carroll or separate from it.

This is turning out to be a frustrating transfer window, even though it is early and there is still plenty of time left for further deals. Often a big deal provides the financial catalyst that sets off a number of subsiduary moves in the transfer market. As always, all we can do is monitor the situation and hope that we get some more quality additions to the squad.

SJ. Chandos.

london 24

Is West Ham start easy or fixtures fraught with danger?

West Ham's opening six games avoid any of the big Premier League teams, but does that mean it is a soft start?



There must have been many West Ham fans jumping for joy when the fixture list came out last month.

Not only were the Hammers back in the Premier League, they had also been given the sort of fixtures in the first six games that they could only have dreamed about.

One man who was certainly pleased with the fixtures was manager Sam Allardyce, according to striker Nicky Maynard.

"The gaffer has already said to us that when you look at the first few games, they could have been a lot harder," revealed Maynard after Tuesday night's 1-1 friendly draw at Boreham Wood.

"But it is still down to us to get off to a great start and the better start we have, the better chance of staying in the league.

"If we can do that, then come Christmas time we can start enjoying our football a lot more without the worry of relegation."

It sounds idyllic, but there were words of caution from experienced and wise head Matt Taylor who is not taken in by the idea of easy games.

"For me, every game in the Premier League is not an easy game," insisted Taylor.

"I have never played in an easy game in the Premier League and this season will be the same.

"A lot of teams might go into a game against Manchester United in a different mindset to a game against a lesser team, which I think is wrong.

"We're going into every game this season believing we can win, because if you don't have that winning mentality, then I don't think there is any point in playing."

One thing is for certain, although as Taylor says, there are no easy games in the top flight, there are certainly some that are easier than others.

Looking at West Ham's clashes against the likes of Swansea City, Norwich City, Sunderland and QPR, they will certainly be looking to take advantage and post some early points
.


QPR are poised to loan midfielder Joey Barton, 29, to the Championship, with Blackburn favourites for the player.

Daily Mail

Fulham hope £9m plus Clint Dempsey, 29, will be enough to tempt Liverpool into allowing Andy Carroll, 23, to move to Craven Cottage.

Full story: the Guardian



Liverpool have agreed a £12m deal to make Fabio Borini, 21, Brendan Rodgers' first signing, with the Italian expected to complete the move by the weekend.

Daily Mirror

Borini's arrival could see Craig Bellamy leave Anfield, with QPR and Cardiff both interested in the Liverpool striker's signature.

The Times (subscription required)

Tottenham are interested in Atletico Madrid striker Adrian Lopez, 24, and are willing to pay the £15m get-out clause in his contract.

talkSPORT

Porto boss Vitor Pereira admits Tottenham want Joao Moutinho, 25, but insists the White Hart Lane club will have to pay £31.5m to land the midfielder.

London Evening Standard

Manchester City defender Kolo Toure, 31, is wanted by Bursaspor, with the Turkish side ready to pay £6m for the player who was signed for £16m in 2009.

Daily Mirror

Southampton are hopeful of pushing through a move for Crystal Palace right-back Nathaniel Clyne, 21.

Daily Mail


Nottingham Forest's new owners want Peterborough manager Darren Ferguson, 40, to take charge of the team after they sacked

Darren Ferguson took charge of Peterborough for a second time in January 2011
Daily Mirror

West Ham's Ricardo Vaz Te, 25, is considering his West Ham future after being turned down for a wage rise.

Daily Mirror

Kyle Walker, 22, says the Tottenham dressing room will give new boss Andre Villas-Boas a chance to succeed at White Hart Lane. "He's going to give us a chance; we're going to give him a chance. Hopefully we'll gel and win trophies."

Full story: the Guardian


New Aston Villa boss Paul Lambert, 42, has e-mailed supporters asking for help to turn around the club's dismal home form by making more noise.

NEWCASTLE will spend the first part of their pre-season campaign in Germany and Hungary after a late change.

They were due to play in the Vodacom Challenge in South Africa, but it was cancelled last month.

BIRMINGHAM have signed Hayden Mullins, 33, from Portsmouth for an undisclosed fee and also want Crystal Palace's Darren Ambrose, 28.

Mali international KALIFA CISSE, 27, has reversed his decision to quit Bristol City.
babe of the day
http://pban.playboygirls.com/pic_Traci_ ... 15A_14.jpg