Filed: Saturday, 23rd October 2021
Preview Percy on Tottenham, bird droppings and in-flight magazines on airlines. As you do...
Next up we play host to Tottenham Hotspur at home. Kick-off on Sunday is 2pm. Engineering works-a-plenty on C2C services, particularly in the Leigh on Sea and Grays areas. You know what? I'd check before you leave if I were you.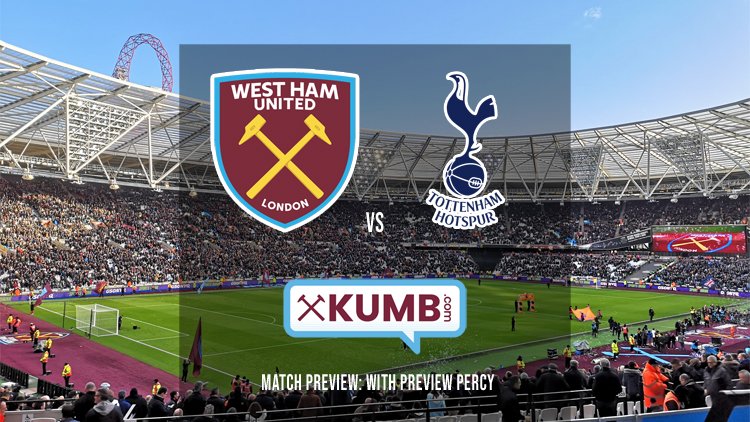 So Spurs then. The club that shampoo and deodorant forgot. They have had a weird start to the season which has seen them pick up points despite looking lousy. Their season started with three rather unconvincing 1-0 wins at home to Man City and Wolves and away at Watford. Somewhere at this point they spent their statutory one week at the top of the league which had their supporters crowing over how they were going to win the league this time whilst supporters of the other 19 clubs variously yawned, laughed or, in the case of Burnley, simply looked confused.
September saw some sense of normality restored, with defeats away at Palace and Arsenal and at home to Chelsea in a spell that saw them score one and concede 9.This had their supporters trust up in arms, demanding a pow-wow with Levy to establish what was going to be done to restore the Spurs way of life, a demand that was initially refused presumably on the grounds that the September results had already achieved the stated aim.
They did return to winning ways with wins against Villa and Newcastle, the latter proving that all the money in the world is of no use to a football club if it arrives after the window has closed. In midweek they played in the Thursday Night Isthmian League against Vitesse, the 6th best team in the Netherlands, a match that their second string players contrived to lose 1-0. As with the Newcastle game they wore their third kit, a purple and bird-droppings combination of such hideousness one can only presume that manufacturers Nike chucked the design in for a bet. There again, given that their ground is the last one you are likely to see a shell suit worn maybe they thought they would get rid of some of their design flops in that direction, safe in the knowledge that their support will buy anything.
They are of course under new management this season. Nuno Espirito Santo left Wolves last season "by mutual consent", their second season in the top flight being as uninspiring as the forst was, well, inspiring. He seemed an odd choice to replace Mourinho, who got the boot towards the end of last season, especially as he is now having to operate without the whole Chinese/Portuguese corporate support network he had in place at Molineux.
Daisy, the personal assistant with the beautiful smile from whom I no longer have to remain socially-distanced, tells me that they brought in five players this summer, three on permanent deals and two season-long loans. Bryan Gil arrived in a swap deal worth £21m plus Erik Lamela who went in the opposite direction to Sevilla. Whilst at Sevilla the left-winger found himself largely on loan, his combined 40 appearances for Leganes and Eibar being almost three times his league outings for his parent club. At 20 he is perhaps more of a prospect than the finished article, though he has this year made the progression into the senior Spanish side.
Definitely one for the prospect bin is Senegalese midfielder Pape Matar Saar. The Saar deal is one of those where you wonder whether the player ever actually set foot in the country, Spurs having immediately loaned the player back to selling club Metz. The undisclosed fee was said to be €18m or £15.25m or so at your local bureau d'.
They brought in a Brazilian by the name of Emerson Royal from Barcelona. Royal, a right back rather than the singer on the northern working men's club circuit that his name suggests, had an interesting deal in Spain. He arrived on a deal that saw him owned 50-50 by both Barcelona and Real Betis. The deal to bring him from Athletico Minero saw both Spanish clubs pay about €6m for the deal with Barca retaining the option to buy out Betis's 50% for a further €6m. This option was exercised in 2019 – with Barcelona then loaning the player back to Betis. And to think that we got fined over Tevez.
The loan signings included backup 'keeper Pierluigi Gollini. There's an option to buy at the end of the season for the custodian who was nicked from Fiorentina's youth side by Man Utd before returning to Verona. Some sort of hankering for grim places saw him return to England for a couple of years with Villa but clearly Birmingham wasn't grim enough and he went back on loan to Atalanta making the deal permanent in 2018. Gollini has featured in the League Cup and the Thursday Night Isthmian League so he is likely to be on the bench on Sunday.
The other loan signing was Christian Romero who is also on loan from Atalanta. Clearly that had a loan one get one free deal on this summer. His arrival was also a bit odd. He was himself on loan at Atalanta last season, gaining the "Best Serie A Defender" award. Atalanta had an option to buy from Juventus which they exercised, immediately sending the Argentinian out on loan to Tottenham who, oddly, also have an option to buy. Ker-chingggggg!
And so on to the Wild And Wacky World of Association Football ™. The Saudi revolution on Tyneside continues apace. Steve Bruce left the club after 13 days of Middle Eastern rule. The departure was described as being by "mutual consent" much in the same way as dissident bloggers in Saudi receive 950 lashes "by mutual consent". Bruce's farewell speech sounded for all the world as if it had been pre-approved by the censors though clearly there was one tongue in cheek gag that went over their heads. Bruce took great pains to mention the "highs and lows" he and the club had been through since his arrival in 2019, though most Geordies will be scratching their heads trying to remember the "highs", unless of course he was thinking of the £8m compensation payment he was rumoured to be receiving.
Odd headline of the week came courtesy of the BBC who informs us that Paul Pogba has designed a "vegan, gender neutral" football boot. I suspect that the next person he stamps in the groin will no doubt be grateful for the fact that the studs were attached to an ethically-sourced upper worn by a player who, let us not forget, was amongst those who took a plane from Manchester to Leicester the other week, a journey so short there was barely time to break out the scratch-cards let alone start reading the interesting article in the in-flight magazine about Uzbekistani sparkling wines and how they are unfairly overlooked by connoisseurs.
And so to us. Thursday night then. In the end it turned out to be a professional performance but it took us a while. Part of that is, of course, a consequence of putting out a starting XI that has limited preparation time and doesn't play regularly together. Bowen, for example, was often looking for layoffs to where Antonio might have been only to find that Antonio had a night off. Thankfully we seem to have rediscovered the knack of scoring from set pieces that seemed to have eluded us for the early part of this season.
I believe we scored a lot from set-pieces last season. You'd think the TV commentators might mention that once in a while. I have heard a few say that we got lucky with the offside, with some suggesting that it might have been on. However, having seen it again just now for the first time since getting back to the rest home for the bewildered, it is offside. The key is to look at the mowing line of the pitch – the Genk forward is one side of it, Dawson, who might have been playing him on, is the other.
I am still not sure about Areola I'm afraid. He seemed slow off his line dealing with that one on one from a ball over the top, getting a bit lucky with the bounce. Then, as if to make up for being late earlier on, he decided to be really early for the next cross allowing Onachua to get a header in which, thankfully, went harmlessly wide. I'm sure he is a decent 'keeper – you don't see the defenders looking worriedly at each other like they did when Roberto first ran onto the pitch when replacing Fabianski down at Bournemouth a few years ago which was the first inkling that something might be wrong. However, it apars to me that he may be trying too hard to make an impression – with an option to buy on the table he may feel the need to make an impression. However, at present I feel happier with Fabianski out there.
I think, overall, Mr Moyes got it spot on in his post-match comments when he mentioned not getting carried away. You can't ask more than three wins without conceding and you can only beat what's put in front of you. However, I have to say that the quality amongst the rest of the group has not been inspiring and it does say something about the standard of other European leagues outside the likes of us, Spain, Italy etc.
When you consider that Genk finished the season level on points with eventual champions Brugge last season it says a lot. Sterner challenges are to come on Thursday nights. Remember there are teams such as Napoli and PSV Eindhoven in the competition. Galatasaray would be a difficult place to visit in any circumstances whilst a look at the So-called Champions League shows that clubs like Barcelona and Inter are amongst those sitting in the parachute places. So yes celebrate and enjoy the progress so far but serve that up with a bit of perspective please.
On the injury front Coufal is rated as no better than 50-50 for this one. Apparently the kick to the groin he got up at Man Utd (retrospective action? Nah, thought not) required an injection in a very sensitive area (ouch). Alex Kral is also out having picked up Covid despite having been vaccinated, a timely reminder perhaps that there is still some way to go. As Phil Esterhaus used to say: "Let's be careful out there".
So the prediction then. Well they have been picking up points of late but that needs to be considered in connection with who they have played – Villa and Newcastle will be less of a test for them than we will provide. Against that there is the usual "raising their game against their betters" thing to consider, though that did them no good against Arsenal, Chelsea and, er, Palace. I think it will be tight for that reason, but on the whole I think we will prevail. For that reason the £2.50 that would have gone on a non-vegan, gender-unimportant bacon sandwich will instead go on a home win. Mr Winstone if you could place the requisite part of my midweek winnings on a 2-1 scoreline that would be splendid.
Enjoy the game!
When last we met at the Olympic: Won 2-1 (Premier League February 2021)
Antonio opened the scoring on five minutes, following up his own effort which Lloris had spilled. Lingard doubled the lead after some neat interplay shortly after the interval. Luca's near post header gave the poor darlings false hope as did a freakish deflection off Son that came back off the post at the death.
Referee: Paul Tierney
Was in charge of the infamous 3-3 draw at their place last season. I'm not sure whether that's good or bad.
Danger Man: Harry Kane
His goalscoring stats, bolstered by regularly getting the 5th and 6th goals against the likes of Grand Fenwick in the Nations League, have largely masked the fact that he has been stinking the place out – see his performance for England v Poland for an example. Which means he will turn it on against us of course.
Percy's Poser
In midweek we played "What's that helpful European Phrase?" once more. Well done to Miss Priscilla Limburger of Up Holland for realising that:
"Stuur me alsjeblieft naar de paraplu reparatiewerkplaats"
Is the helpful Dutch phrase for "Can you direct me to the umbrella repair shop"
This week we look at the Haringey local news section of the web from which the following missing words headline was taken:
Visitors spooked by weird XXXX in Alexandra Palace
Best of luck!
* Like to share your thoughts on this article? Please visit the KUMB Forum to leave a comment.
* Disclaimer: The views and opinions expressed in this article are those of the highlighted author/s and do not necessarily represent or reflect the official policy or position of KUMB.com.
More Opinion
Monday, 26th September 2022
Thursday, 22nd September 2022
Thursday, 22nd September 2022
Thursday, 22nd September 2022
Friday, 16th September 2022
Thursday, 15th September 2022