In this article I will review the West Ham United squad utilising Data via WyScout to provide an objective assessment of the squad performance over the period of 2021/2022 season to date (30th December). The objective is to review the current West Ham United first team via the data along with subjective scouting observations and make recommendations on their potential future at the Club.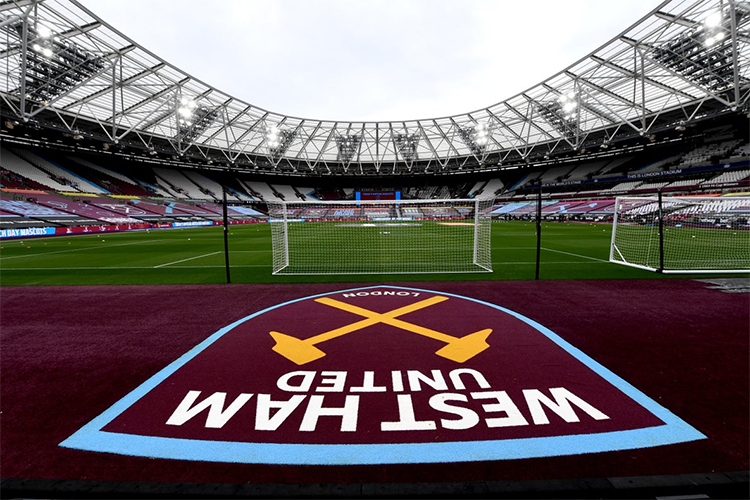 Based on the review of the current squad the document shall look to provide an overview of possible targets, highlighting those players who are viewed as realistic targets for West Ham United's transfer budget and wage structure. All players part of the percentile review against West Ham United players have all played a minimum of 800 minutes this season in their respective leagues across Europe's top five divisions.
This document is not affiliated with West Ham United and is the work of Mike Hare (
@scouting_btl
, with
additional scout reports
available, PFSA certification Level 1 and 2 in Talent Identification, Technical Scouting, Opposition Analysis and PFSA Level 3 Advanced Reporting plus FA Certification Talent ID Level 1).
Note: This document was inspired by the work of Liam Henshaw (
@HenshawAnalysis
) and Chris Kearney (
@AnalyticsForest
). If you have the time please review the brilliant work they did in the
Nottingham Forest Recruitment Plan Summer 2021
.
Winter Squad Review 2021/22
West Ham United Overview
Minutes played by West Ham United players in 2021/2022 season, as of 29th December.
Key - Contracts: (red) Expiring June 2022; (green) Under Contract beyond 2022; (orange) On Loan
Note: Data is from 2021/2022 Premier League and UEFA Europa League and excludes players out on loan or played less than 100 minutes. Data is via WyScout.
West Ham have a number of players who are reaching the end of their current deals who fall into the experienced category with Mark Noble retiring June 2022.
West Ham need to address the average age with 10 of the 20 outfield players reaching the late peak or experienced years. The squad's average age is the second highest in the league at 27.9.
West Ham currently have long term injuries in defence to regular defensive starters:
• Angelo Ogbonna – Out for the remainder of the season
• Kurt Zouma – Potential return date February 2022
• Aaron Cresswell – No return date as yet
West Ham United are below the Median line on both PPDA and long pass %.
West Ham United have demonstrated good aggression out of possession with an average 11.93 PPDA and willingness to refrain from using the long pass too often, utilising this option 10.58% of the time.
Note: Data is from 2021/2022 Premier League. Data is via WyScout
Goalkeeper - Lukasz Fabianski
Fabianski is having a strong season, performing above average on multiple
performance metrics (against his contemporaries across the top five European Leagues - Premier League, Serie A, Bundesliga, Ligue 1 and La Liga).
Fabianski has prevented the opposition from scoring an xG of 3.22 in the 2021/2022 Premier League season to date placing him into the 80th percentile. The Pole has faced 89 shots (17th highest in league competitions) with an impressive save rate percentage (71.91) as part of a porous defence.
Fabianski's rating is below the average on aerial duels (70th place), preferring to allow his defenders to marshal the 18-yard area and deal with deliveries rather than come to claim against the attack.
West Ham utilise Fabianski sparingly when building possession, with his passing completion rate below average across the board. This can lead to issues for West Ham United to play through a high opposition press. His distribution is not best suited to recycling possession or offer expansive options (progressive pass rate 4.26 per 90 and 68.18% completion rate).
Fabianski is entering into the final six months of his West Ham Untied contract currently as number one, but faces competition from on-loan goalkeeper Alphonse Areola. With Fabianski now able to agree a pre-contract with teams outside of England, a decision is required on his future at the club and whether to offer him an extension.
Statistically, Fabianski is performing well against other goalkeepers across goalkeeping metrics, although with his distribution level below average his ability potentially limits West Ham United to draw the opposition into a press and open up space in possession.
Goalkeepers - Alphonse Areola, Darren Randolph, David Martin & Summary
Areola arrived at West Ham United off the back on an impressive season on loan to Fulham, with him unable to prevent their relegation to the English Championship. Minutes have been limited to Europa League and domestic cups to date.
Areola provides strong competition to Fabianski and produced high level performances across Goalkeeper metrics. A particular strength is his shot stopping ability with a 79.27% save rate from an average 2.64 shots per 90.
In possession, Areola's distribution metrics are below that of Fabianski which provides West Ham United potentially limited options when building up from the back. That being said, Areola is utilised marginally more than Fabianski in possession (15.47 passes per 90 to 12.73 passes per 90).
Darren Randolph and David Martin have yet to see any minutes this season due to the the competition ahead of them but offer West Ham United a good level of depth, should an injury crisis occur.
West Ham United have struggled defensively with 25 goals conceded in the league, although due to good goalkeeping this figure is less than the xG against (28.22). Due to the limitations of the goalkeepers in possession, West Ham struggle to build from the back due to the below average completion rates. This low completion rate makes it difficult to retain possession or to play through a high press as the reliability of the goalkeepers makes it a risk to do so consistently.
There are clear positives to be had this season when accessing the goalkeeping options with both Areola and Fabianski producing high level metrics, particularly when facing shots. At the end of the season West Ham have two big decisions to make with Areola's loan finishing and Fabianski being out of contract.
Right Back - Vladimir Coufal
Coufal is in his second season at West Ham United playing mostly on the right side of a back four as part of a 4-2-3-1 formation. Coufal has a strong partnership with Jarrod Bowen who operates as an inverted RM, creating space on the right flank with the opposition LB pulled across to cover.
To date, Coufal has performed above average across many metrics particularly in possession, where he is vital as part of the attacking display.
In possession, his aggressive attacking style is typified with his progressive passes, forward passes, passes into the final third, passes to the penalty area and key passes all in the >70 percentile against the top five European league RBs. The aggressive style does have a trade off against his accuracy level however, which falls into the lower percentile range.
In attack Coufal is a creative force for West Ham United providing two assists and >90 percentile for crosses per 90 (4.64) with a slightly higher than average completion rate (34.38%). Whilst his progressive runs and dribbles are below the average, he is highly successful when dribbling with the ball (a 65.62% success rate).
Defensively, whilst being below the average metrics across others in the top five leagues Coufal has a high success rate in defensive duels (62%). A caveat to the lower average defensive duels can be attributed to the opposition attack focusing in areas away from Coufal to engage.
Right Back - Ben Johnson
This season has been a breakout season for Johnson who has taken the opportunity afforded to him by injuries to Coufal and Cresswell to stake a more regular claim for first team minutes.
Areas for improvement for Johnson can be found in his attacking play and in possession where he falls below the average across multiple metrics. This is primarily due to Johnson being of a more defensive mind at RB and he will need to improve further to regularly challenge for a starting spot in an attacking set up.
There are positives in possession for Johnson especially if he is able to improve the lower than average metrics. In possession Johnson's strength is his ball progression with progressive passing (8.62 per 90) and a high volume of forward passes (18.57 per 90).
Across the defensive metrics, Johnson performs strongly with 10.84 successful defensive actions per 90 and 62.07% of his defensive duels won. His ability to read the game is epitomised with interceptions and Padj interceptions (Possession Adjusting interceptions) rates (6.86 per 90 and 7.62 per 90 respectively). This ranks him first and fifth against other RBs in the Premier League with >800 minutes played).
Aerially Johnson can improve, as he is below average in duels won (40.91%) whilst engaging in a higher than average number of aerial duels (2.43 per 90).
Right Backs - Ryan Fredericks, Harrison Ashby & Summary
This season has been a struggle for Ryan Fredericks through a combination of injuries and competition for places being very strong at RB. The resulting circumstances have seen Fredericks accumulate only 141 minutes of football this season in what could be his last, as his contract is expiring during the summer combined with the emergence not only of Ben Johnson but the burgeoning talent of Harrison Ashby too.
Harrison Ashby has been a standout performer in his two starts this season (Europa League and Carabao Cup). Although it's early days, his development stats are very promising across the board. Ashby is a well-rounded full back with a competitive defensive output (5.32 defensive duels per rate and 54.5% won) and 4.84 interceptions. His attacking contribution is also promising with good delivery from wide areas (4.35 crosses per 90 with 33.3% accuracy,) accompanied by a progressive passing style providing 4.35 passes per 90 into the final 3rd and 3.87 passes into the penalty area per 90.
Within the West Ham United squad the right back position is the strongest in terms of depth with experienced professionals Coufal and Fredericks plus Johnson plus Ashby providing long term options. The emergence of Johnson and promising displays from Ashby (although only 186 minutes in total) will potentially see Fredericks made surplus to requirements this January and available for a small fee.
To aid with the continual development of Ashby, a loan move this January could be very beneficial for both the club and player. The risk with a loan deal for Ashby along with the potential sale of Fredericks is that West Ham United could be left short in the event a left back can't be secured, as Johnson is currently covering both the right and left side of defence.
Should a left back be signed this January to cover the injury of Aaron Cresswell and to improve the quality in depth, both Coufal and Johnson would provide adequate cover at right back for the duration of the season.
Left Back – Aaron Cresswell
Aaron Cresswell has been an ever-present figure under David Moyes at both left back and left centre back within a three-man defence. Due to a collision in the game against Manchester City, Cresswell has been sidelined with a back injury with no return date set.
Prior to his injury, Cresswell provided security in possession for West Ham Untied with his passing metrics largely above average (>70 percentile). His technical ability provided the platform to build possession and made him one of the top progressive players across the top five European leagues (10.86 progressive passes per 90 and 22.37 forward passes per 90) with a high accuracy rate.
Attack is an area of the game which Cresswell performs below average metrics which is due to him being less adventurous; 1.89 offensive duels per 90 ranking him 20th of 21 Premier League left backs (with >800 minutes played) and 14th in successful attacking actions per 90 (1.53).
Defensively, Cresswell like Coufal engages in less than average defensive metrics per 90, but Cresswell is in the upper 90th percentile for defensive duels won (70.13). Positionally, he does well defending the goal area protecting Fabianski with 0.44 shots blocked per 90.
Cresswell's loss at left back weakens West Ham United's ability to retain possession and without a return date, a replacement/cover is required who is both comfortable and progressive in possession.
Left Back - Arthur Masuaku & Summary
Arthur Masuaku has seen increased Premier League minutes since the injury of Aaron Cresswell as part of the West Ham United back four or as a left wing back alongside a three-man defence. To date Masuaku has accumulated 615 minutes across the Premier League and Europa League.
In this period Masuaku statistically has been a very strong performer across defence, possession and attack. There are however question marks over his mental application - in particular his concentration and decision-making ability, which can lead him to be caught out positionally against opposition attacks.
In the Premier League (463 minutes played) Masuaku is ranked first in successful defensive actions per 90 (11.86) and second most defensive duels per 90 (9.91 and 70.59% win rate) in the West Ham United squad. In possession Masuaku provides progression with 2.29 progressive runs per 90 (1.58 at Left Back) and 2.48 dribbles per 90.
In summary West Ham are currently operating with a single fully fit and recognised left back in Masuaku, however he is arguably better suited to a more advanced role such as left wing back. This therefore leaves David Moyes and his team with the decision on whether to entrust Masuaku and Johnson to fill the void left by Cresswell or to enter the January transfer market and find a long-term option. This becomes even more pressing with Cresswell now 32 and entering the final 18 months of his existing deal at the club.
Should an offer become available for Masuaku there would be a potential to utilise the sale price in finding a long term left back. In the search for a potential left back it's important that the player is comfortable and progressive in possession, whilst being strong in their defensive metrics (performing well in defensive duels particularly).
Centre Back – Kurt Zouma
Kurt Zouma was signed this season from Champions League winners Chelsea. His arrival and subsequent time in the first team has been cut short by injury which has seen him unavailable since 4 December. The Zouma injury has been compounded by the loss of both Angelo Ogbonna and Aaron Cresswell, resulting in three first team defenders being unavailable for selection with no clear return dates.
Prior to his injury Zouma was performing strong defensively, winning 71.79% of his 3.32 defensive duels (per 90) and completing 8.68 successful defensive actions per 90. His defensive strength is enhanced by his aerial prowess which is above average, winning 58.93% of his 4.09 aerial duels. This prowess proved vital in the 3-2 win against Liverpool with Zouma scoring the third goal and eventual winner, heading in a set-piece delivery.
With the ball at his feet Zouma is accurate in possession, enabling West Ham United to build from the back and through him. Zouma's ability to control the ball ensures he is able to progress the play exploiting/utilising space with 0.68 progressive runs per 90. His involvement in the overall play is limited with him performing low against the average passes across multiple metrics, that being >20%.
Zouma's pace is an asset which has been missed since his injury with neither Issa Diop or Craig Dawson possessing this particular trait. With Zouma due to return around February it's important to find a solution at left centre back in order to allow him to return to the right side of the pairing where he is strongest, to maximise his abilities within the defence.
Centre Back – Craig Dawson
Craig Dawson is now into his second season of a three-year contract with West Ham United and is a valuable member of the squad, providing important cover to the first team whilst putting in solid performances.
This season Dawson has performed below the average line across the board apart from the number of aerial duels (5.29 per 90), long passes (5.36 per 90) and progressive pass accuracy (72.62%). This under-performance against the metric has been one of the contributing factors in only one clean sheet in nine Premier League starts (although it must be noted that he is not the decisive factor in this stat).
Dawson is a valuable asset at set pieces and a constant threat to the opposition. This sees him ranked as West Ham United's top central defender for offensive duels per 90 (0.92) and offensive duels won (46.15%).
Typically Dawson prefers to play a longer passing game than his fellow West Ham United centre back/s, averaging 21.23m and 37.88m pass lengths (ranking him 6th and 3rd respectively against his team mates). Whilst his passing against the Top five European leagues is below the average, he is overall the most progressive passer of the West Ham United centre backs. This is evident with 5.92 progressive passes per 90 and an above average accuracy.
Whilst across the board Dawson has underperformed against his contemporaries across Europe, he is matching or bettering his fellow team mates across multiple metrics and providing adequate cover this season.
Issa Diop, Angelo Ogbonna & Summary
Angelo Ogbonna is in the last six months of this contract with West Ham United and has been a loyal servant to the club since signing in 2015 from Juventus. His season was cut short by a ruptured cruciate ligament injury suffered during the 3-2 win against Liverpool at the London Stadium.
The injury leaves a big decision on his future as at the age of 34 (23 March) it could be a difficult injury to fully recover from, with a new contract proving to be a financial risk for West Ham United if unable to prove his fitness. Prior to his injury Ogbonna was providing the club stability in possession when playing from the back with 40.48 passes per 90 and 90.4% accuracy, with a preference to pass lateral to help retain and recycle possession.
A particular strength of Ogbonna was his aerial prowess, which saw him engage in 3.8 duels per 90 with a 59.52% win rate. This in turn made him a vital asset defending deliveries into the area and at attacking set pieces, providing the opposition with a constant
threat.
Issa Diop this season has struggled to make an impact since deputising for Angelo Ogbonna, being one of the lowest-ranked players against his team mates across the board. His struggles have been a contributing factor in West Ham United's porous defence in recent games which has resulted in only one clean sheet from his six Premier League starts.
Although, this at this time West Ham United have seen multiple injuries across the defence to regular starters causing turbulence in the back line, like Masuaku a concern which isn't necessarily quantifiable by data alone is Dio's mental ability such as awareness, concentration and decision making.
All in all West Ham United's defence have been a mixed bag across the metrics and particularly struggled in possession to remain accurate since the injuries of Zouma and Ogbonna. With reported interest in Diop from Milan and Newcastle United, there is an opportunity to sell for the right price and move for a ball-playing, left-sided centre back who is able to progress play with their passing and travel with the ball to create central overloads when in possession.
With the central defensive area having two players over 31 years old it would be a good time to look towards a long-term centre back for the first team. With a confident and strong defensively-minded, left-sided centre back (a natural left footer) this should also help West Ham manage the opposition high press better and progress play with greater accuracy, as well as provide solidarity in defence.
Centre Midfield – Declan Rice
Declan Rice has been an ever present in the West Ham United midfield since the 2018/19 Premier League season and has continually improved his overall game and contribution. During this time Rice has developed from a defensive central midfielder to an all-round midfielder with more responsibilities, such as team leader and club captain.
This season has seen Rice perform above average across the board with only five of the metrics reported (defensive duels per 90, Shots per 90, Passes to penalty area, progressive passes and smart passes per 90) being below the average. What the metrics demonstrate is that there are no significant weaknesses to Rice's game while he has started to add goals from open play this season (three in all competitions).
Rice is a very accomplished central midfielder defensively, with 9.2 successful defensive actions per 90 and winning 61.42% of his 6.49 defensive duels per 90. What is impressive is his positional sense when protecting the goal, with 4.6 shots blocked per 90 putting him in >80 percentile across the top five European leagues.
In attack Rice has been a key contributor for West Ham United, performing consistently above the average of his contemporaries. An area that Rice has really developed in is his ability to progress with the ball at his feet, culminating in 3.42 progressive runs per 90 and 65.85% successful dribbles driving the team forward into the opposition half consistently.
In possession Rice is an orchestrator of play, which ensures West Ham United benefit from his high accuracy across multiple metrics. Should Rice improve on his rate of progressive passes and passes into the penalty area, he could provide an even greater contribution to the attack and possession than he already does to date.
Centre Midfield – Tomas Soucek
Tomas Soucek has seen his role evolve this season to be more involved defensively in order to unlock the progressive play of Declan Rice. Soucek is a key contributor to the defensive unit and along with Rice provides great protection to the defence through the centre of the pitch.
Aerially, Soucek is combative competing in 8.06 duels per 90 (a 44.85% success rate) providing vital protection at defensive set pieces and a threat in attack, utilising his 6'4" frame.
In defensive situations, Soucek has been strong (9.72 successful defensive actions per 90). His defensive duels of 6.3 per 90 and 56.59% duels won is below the average contribution, although his overall contribution is very positive and his positional sense enables him to intercept possession consistently (6.84 Padj interceptions per 90) and protect the goal (4.6 shots blocked per 90).
With Soucek playing in a deeper role this season, his contribution to the attack has been mixed with his attacking actions and duels way below the average across the top five European leagues. However, he provides a goal threat for West Ham Untied with 1.32 shots per 90 and above average accuracy (29.63%). An additional benefit to his game are his progressive runs, enabling the team to get forward.
An area where an improvement would greatly benefit West Ham United is in possession, which is part of his game that is largely below the average. Whilst his accuracy in the final third is greatly improved, his overall contribution can make it difficult to be progressive in midfield without Rice available.
Centre Midfield – Mark Noble, Alex Kral & Summary
This season represents the end of an era with Mark Noble set to retire after making over 500 club appearances for West Ham United since his debut in 2004.
Due to Soucek and Rice being the first options at CM, Noble has seen his time in the first team limited to only 651 minutes (across all competitions). During the group stages of the Europa League he has been efficient and effective in possession, maintaining a 92.1% success rate from 75.09 passes per 90. Defensively in the group stage he has also been strong, winning 66.7% of his 5.4 defensive duels per 90.
Alex Kral's loan deal has only seen him feature for 139 minutes for West Ham United which provides little data to summarise his contribution effectively enough. With his limited minutes in the first team it could be worth exploring the market for another option at CM and potentially cancelling the loan deal for a player who is able to contribute regularly to the first team effort.
West Ham United's central midfield is heavily reliant on both Declan Rice and Soucek, with both high contributors defensively especially protecting the area with very strong positioning resulting in a number of opposition shots blocked. There is a risk that without reinforcements in the winter window a long term injury to either Rice or Soucek could seriously impact on the overall quality in this vital area of the pitch.
During the window, West Ham United should venture into the market to find a new central midfielder as there is a need to find an all round contributor - in particular, a player that meets the top five European League average across a majority of metrics to ensure the quality of Rice and Soucek is less of an impact to the first team. The additional benefit would be to integrate a long term replacement for the retiring Noble over the remainder of the season and improve the quality in depth as West Ham United compete in multiple competitions.
Right Midfield – Jarrod Bowen
Jarrod Bowen has been with West Ham United since January 2020 and is a mainstay of the attacking play as an inverted winger from the right hand side or as an alternate centre forward to cover for injuries to Michail Antonio.
Defensively Bowen provides good support for Coufal and Johnson at right back, performing just below the average line which can be explained by him being asked tactically to remain a little higher up the pitch. Whilst he doesn't engage in as many defensive duels as others in his position, Bowen is very effective winning 62.89% of challenges.
Bowen has been a creative force for West Ham and is not only performing in the 100th percentile for assists across the top five European leagues, but also exceeding his xA figure by 2.11 (xA). The creative contribution of Bowen is also notable with 0.58 key passes per 90 ensuring he is a consistent threat in possession.
His creative ability is matched by his attacking contribution which is above average across his shooting metrics (40% on target with 2.39 shots per 90). Meanwhile, he is a constant threat in attack. The attacking threat is further epitomised with 4.6 touches per 90 in the opposition area and only his finishing has let him down, with only three goals against an xG of 5.07.
However, there are areas of his game that he can improve upon to increase his contribution to the overall effort of West Ham United when in possession of the ball. As his passing stats demonstrate, Bowen can be on the periphery of the match with him very low against the average with a need to improve on his passing accuracy - particularly his forward passes and passes into the penalty area, which are in the >30th percentile of right midfielders.
Right Midfield – Andriy Yarmolenko & Summary
Yarmolenko is entering into the final six months of the four-year contract he signed back in the 2018/19 Premier League season. Through a combination of injuries and form Yarmolenko has found it difficult to hold down a consistent place in the first team and, as a result, has seen his minutes limited this season to sub appearances and cup competitions.
Based on the limited number of minutes afforded to him in combination with his contract length plus wage, it would be advisable for West Ham United to look to move on the experience Ukrainian International and look to secure a long term option as competition to Bowen. Or, at least explore the loan market for depth at right midfield to find someone who will be entrusted to contribute more to the first team over the remainder of the season.
Fortunately for West Ham United, should a long term injury occur to Jarrod Bowen there are a number of players along with Yarmolenko who can play in the right midfield position as highly flexible and proficient in multiple roles.
At present Bowen is performing to a high level in the attack across many metrics leading him to be an influential and important component in the West Ham United first team.
Although with Said Benrahma away for the AFCON (African Cup Of Nations) and the future of Yarmolenko unclear, this winter window will likely require some thought as to either a short-term loan deal until the end of the season or moving for a long term option, who will support and provide competition to Bowen especially with West Ham United looking to compete in both domestic and continental competitions on a more regular basis.
Left Midfield – Said Benrahma & Summary
After a stop/start first season with West Ham United, Benrahma has found his second season to be far more productive. He's an important member of the squad operating in a playmaker role from left midfield. The increased consistency in his game time and performances have seen his mid-season numbers largely above the average across board against his contemporaries in the top five European leagues.
Benrahma's defensive contribution is an area which he could improve upon to help protect the left flank, although his numbers can be explained by his tactical role within the team where he is expected to remain in open space during defensive phases to help in transition and counter the opposition.
In attack plus possession, Benrahma has been impressive with his progressive play both with his dribbling and passing. This is highlighted in his progressive and dribbles per 90 (5.35). Another important factor is key passes (0.68 per 90) and his accurate line breaking passing ability (smart passes 1.37 per 90 at 59.09% completion rate).
His contribution in front of goal has also been impressive showing a clinical edge with five goals from an xG of 3.75 which is due to his aggressive forward play in shooting on goal (2.36 per 90) and desire to get into the opposition area (3.11 touches in opposition area per 90).
West Ham aren't blessed with natural options at left midfield but benefit from a number of highly flexible attacking midfielders who can cover such as Nikola Vlasic, Pablo Fornals and Manuel Lanzini.
With that being said, another winger this winter window who can cover both flanks would likely be ideal to reduce the burden on the squad competing in domestic and continental competitions. This has an added factor with Benrahma due to join up with Algeria at the AFCON competition over the next six weeks.
Attacking Midfield – Pablo Fornals
Pablo Fornals has enjoyed a good season for West Ham United and is a vital contributor in multiple phases of play. He has provided tireless contributions defensively and been a consistently utilised outlet in possession. His versatility has made him an important member of the squad providing quality performances across multiple metrics.
West Ham United have benefited from Fornals' determination and work rate in the defensive phase of matches. His tireless nature has resulted in 8.2 successful defensive actions per 90 with his intelligence and positional understanding ensuring he is able to regain possession through interceptions (Padj interceptions 4.57 per 90).
From an attacking point of view, Fornals has been performing below average metrics for those in an attacking midfield position this season. However he is on the average line for touches in the opposition area (2.05 per 90) and in the >80th percentile for NPG (non penalty goals).
Whilst Fornals' attacking metrics are largely below average, this is supplemented by his importance in retaining possession and progressing the play through his passing ability. Fornals has good vision resulting in his two assists, but it's characterised more effectively in his 1.31 smart passes per 90 and the 6.77 progressive passes per 90 with above average accuracy.
Should Fornals be able to increase his attacking output - namely his successful attacking actions (2.24 per 90) and progressive runs (1.18) - West Ham United could benefit even more from his all-action performances.
Attacking Midfield – Manuel Lanzini, Nikola Vlasic & Summary
At the start of the season Manuel Lanzini appeared to be on the periphery of the West Ham Untied squad and someone potentially on the list of players the club was willing to listen to offers on this winter window. However over the past 10 games, Lanzini has fought his way back into the first team taking advantage of poor form and injuries to start the last six games while putting in strong performances.
During this period the Argentinian demonstrated his composure when passing and ability to progress the play with good accuracy, which is evident in his 93.95% pass accuracy from 93.96 passes per 90. With Lanzini playing in a slightly deeper role rather than just off the centre forward (Antonio), West Ham have seen an improvement in ball retention from midfield. In attack he provides a threat not just through his ability to retention possession, but through being a player who will take his chances showing a clinical edge in front of goal and accuracy (57.1 % from 0.97 shots per 90).
Nikola Vlasic has found himself having to be patient for minutes in the Premier League and scored his first goal of the season against Watford in the 4-1 win at Vicarage Road recently. Vlasic looks to play a shorter passing style than others in the West Ham United squad with an average passing length of 13.94m, which ensures a good level of accuracy (83.33%). In the time Vlasic has played he's demonstrated a positive and progressive style of play with 5 dribbles per 90, 3.08 progressive runs per 90, 3.46 touches in the opposition area per 90.
In summary West Ham United currently have three tactically-versatile attacking midfielders who are progressive, assured in possession and able to support multiple positions in game as well as in the event of injury or suspension to the regular starters. With Benrahma out to the AFCON later this month there is a chance for Vlasic to cement a place in the West Ham United first team, should he continue to generate consistent form. As with the goalkeeper and right back positions, this is an area which has good quality as well as strength in depth.
Centre Forward – Michail Antonio & Summary
Michail Antonio has been a real utility player for West Ham United since his arrival at the beginning of the 2015/16 season. Under David Moyes he has cemented himself as a centre forward and performs at a higher level than many of his contemporaries across multiple metrics.
Antonio's performance in the league after a small dip in form has seen him return to scoring once again, with his tally presently at seven for the season. In attack the number nine is bullish and a constant thorn in the opposition defensive with his 4.86 successful attacking actions. His desire to get on the scoresheet is enhanced by his above average shots per 90 (2.53) and should he increase his accuracy, his conversion rate could surpass the average marker set by others in the same role. Overall his goal contributions this season for West Ham United is 12 with him rank fourth in assists with five, compared to centre forwards in the top five European leagues.
Another reason for Antonio being a threat to the opposition defence is his ability to dribble with the ball, showing his strength to hold off the defender as he completes 60% of his dribbles from 5.01 dribbles per 90.
An area of contribution in which he could improve is in the defensive aspects of his game and provide West Ham United with a stronger platform to counter-press the opposition to retrieve possession higher up the pitch.
In summary, Antonio has been leading the line with distinction to date this season. However it would be a risk to continue the season with only a single centre forward while competing in domestic and continental competitions. The ability to rotate and provide an alternative option could prove beneficial in games where an additional goal threat is required.
* Like to share your thoughts on this article? Please visit the KUMB Forum to leave a comment.
* Disclaimer: The views and opinions expressed in this article are those of the highlighted author/s and do not necessarily represent or reflect the official policy or position of KUMB.com.
More Opinion
Monday, 24th January 2022
Monday, 24th January 2022
Sunday, 23rd January 2022
Saturday, 22nd January 2022
Friday, 21st January 2022
Friday, 21st January 2022