Filed: Sunday, 15th May 2022
The last home Preview Percy of the season. We would make him do a lap of honour but if we did there wouldn't be a last away Preview Percy of the season. Here's his look at the visit of Manchester City in the Noble farewell...
Next up we play host to Manchester City. Kick off has been brought forward on Sunday to 2pm though you can blame the club for that rather than, as is usually the case, Sky as the earlier kick-off was requested to give the team more preparation time in advance of the Thursday Night League Final had we made it. Quite what difference the two and a half hours would have made we will never know. As ever there are engineering works on the C2C lines around Grays.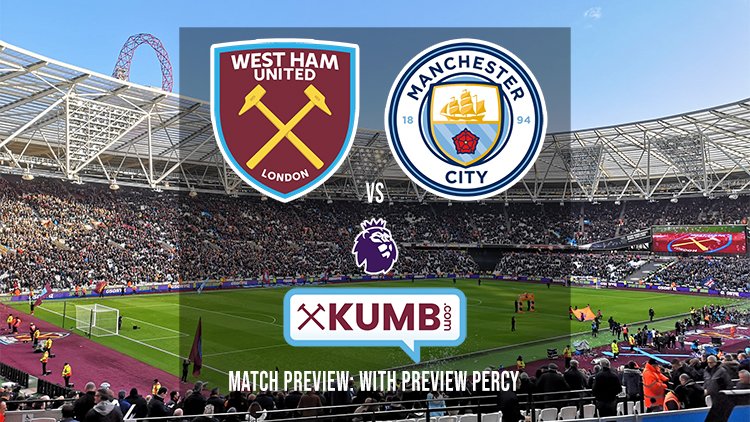 So Man City then. Currently top with two games left and three points and seven clear on goal difference from the Scousers, who are otherwise occupied in the Cup this weekend. There's been a bit of verbal jousting between Guardiola and Klopp over the past few days. Guardiola opened serve by suggesting that the public and media were all willing Liverpool on to win the league. Klopp countered this by suggesting that this wasn't the case.
In a way they are both right. Guardiola's error was to treat fans and media alike in the debate. In fact whilst Liverpool are the media darlings – one might almost think that Klopp is in fact Director General of the BBC such is the fawning that occurs every time Match of the Day comes on. Did you hear anyone paid at the licence-payer's expense comment on their booing of the National Anthem and Abide with me during the Cup Final? No me neither.
City benefit from Liverpool are probably the most disliked team in the Premier League It's not occurred to Liverpool just how amazing their unpopularity is – there they are in a two-horse race with a club that is a plaything for Middle Eastern interests, that has bought trophies out of small change and has somehow managed to get away with the lightest of slaps on the wrist for their somewhat, er, cavalier, attitude to Financial Fair Play and they and they are still disliked to the extent that even Man Utd supporters don't know where to turn in the title race.
City are no angels of course, Liverpool are not alone in applying that tactic of illegally breaking up play either side of the half way line. Also, whilst there was a lot of "disgusted of Tunbridge Wells" hand wronging over Atletico Madrid's unedifying behaviour the other week, nobody reporting on the match saw fit to mention that the whole thing was kicked off by Foden when, having been fouled, tried to roll back on to the pitch so that treatment would have to take place on the field of play, thus running the clock down even further. Not condoning Atletico but you can see why they might have been annoyed and you can just imagine the tone of the commentary had a Spaniard been the one on the floor.
We do face them at a time of many absences. I'd hesitate to describe it as a crisis with a squad that deep but they are certainly a bit short in certain areas with some high quality players looking like sitting this one out. And John Stones. Top of the absence list will of course be Benjamin Mendy who has been away since August following his arrest and subsequent seven charges of rape. The case being heard later this month that's all I'm willing to say at this point on that one.
The aforementioned Stones joins Walker and Dias on the "see you next season" list whilst Laporte and Fernandinho are also severe doubts for Sunday.
Look we all know City are good and who all their superstars are so I think we'll move on to the wild and Wacky World of Association Football. This week we feature our very own Vice-Chair, the Baroness.
Now I am aware that the Baroness has a column in a well-known newspaper of the sort aimed at the type of person whose lips move as they read the printed word. I am aware of this only because of the fallout that comes the club's way from time to time as she upsets another club or says something daft – "West Ham Olympic" anyone? However, it's not just football on which the good lady comments.
My attention has been brought to a recent column in which the Baroness was holding forth on the subject of the Member of Parliament who recently resigned for watching what I shall refer to as "inappropriate material of an adult nature" whilst in the House of Commons. The Baroness queried why such material was legal bemoaning the fact that its ubiquity had led people to become "desensitised".
The Baroness may be right. Perhaps what the country needs is some sort of enquiry into the state of the "adult entertainment" sector. However, in the interest of balance any enquiry should include someone who made money out of that sector. I wonder if the Baroness could recommend anyone with suitable experience of the industry. Perhaps a former sales and marketing director of Sport Newspapers whose role was to sell advertising space exclusively devoted to the flogging (is that the right word?) of such material could be persuaded to give a counter view. Or maybe her bosses who I believe started out making their fortunes in that sector. If only the Baroness knew someone.
Moving on to us well I shan't dwell too much on the visit to Norwich. I mean no disrespect to the Canaries or their supporters when I say that I have played for better sides than the current side. Fair play to the support for their use of gallows humour - "we've got the ball" humourously (if sadly accurately) chronicling the peak of their Sunday. 4-0 job done without raising much of a sweat. Move on. See you in a couple of years when you've replaced Fulham.
This weekend is, of course, pretty much about one person in the form of Mark Noble. This will be his last home game ever for the player who has been around forever. In fact when I look at footage of games before he started playing for us and see he's not there I get surprised. Other clubs will have had more technically gifted players (though that list will in no way include Henderson at Liverpool) but I can guarantee you that nobody will have been as big a fan of their own club as the skipper.
Going back into the not that distanced past as players came and went, if there was one person inside the club who was having as many sleepless nights as I was when relegation threatened it was almost certainly Noble. I have no idea whether he will start but all things being equal he will get on to the pitch at some stage I am sure. I remember Steve Potts' attempt to rack up 500 games being thwarted by Glenn Roeder's procrastination so that by the time the player was up and ready to come on the final whistle went. Although Mr Moyes does like to delay his changes I'm sure he will get this one right.
As for the man himself, well I have just about forgiven him for the extended recovery time I was forced to endure when in plaster with a ruptured achillles. My first match back after the operation on crutches I vacated my usual seat for a spot in the disabled section at the Boleyn as we tore Bolton a new one in the so-called Great Escape season. Noble scored an absolute beaut as a free-flowing move finished with Noble burying a Tevez pass with a first time volley.
At which point I automatically, well leapt is probably overstating the reflex action to seeing a marvellous and relegation-busting goal but, suffice to say I ended up on my rear end in a tangle of crutches and legs and a complete lack of dignity. I think that the fact that the goal was at least partially instrumental in keeping us up has enabled me to forgive the skipper, though believe me there were times during the rehab when I was having to learn to walk all over again when I was bemoaning the Pavlovian response to a goal that is instilled in every football supporter.
All joking apart we of course wish Noble all the very best for the future wherever it may lay.
Prediction? Well much as I'd like us to cement European qualification in one fell swoop I fear that we will have to go to the seaside next weekend to ensure that that is the case, such is the form that they are in. I'd never want us to lose but sometimes the consequences of a defeat mean that one is less cheesed off than one might otherwise have been.
In this case the side effect of a defeat would give Liverpool's title hopes a good kicking which is something I guess I could live with. So with that in mind I will place a wager on us going down to a plucky close defeat. The £2.50 that I was going to spend on some research material for the Baroness's Adult Material Enquiry will go instead on a wager on an away win. Make it 2-1 to them please, Mr Winstone.
Enjoy the game!
When last we met at the Olympic: W 0-0 AET (5-3 pens) League Cup October 2021
Although they had a lot of the ball as usual and though Areola was busy we were quick and incisive on the break and would have deserved any win that might have come had we taken our chances over the course of the 120 minutes. Foden missed as we stuck all ours away to inflict their first defeat in the competition in over five years.
Referee: Anthony Taylor
How stupid have you got to be to give a wrong decision, not overturn it when you see it on VAR then come out and admit you got it wrong a day or two later? Anthony Taylor stupid that's how.
Danger Man: Kevin De Bruyne
In among a whole star cluster he's probably the best they have. All that and goals too
Percy's Poser Phrase
Last time, from the Norwich Evening news
Origami Lover puts XXXXXXX XXXX XXXX to water
Well done to Mrs Fiona Sebaceous-Cyst of Herongate for spotting the missing words as "Evening News Swan"
The Manchester Evening News has this important bit of information for us this week:
Playground made from recycled XXXXX XXXX XXXX opens in Manchester
Good luck!
* Like to share your thoughts on this article? Please visit the KUMB Forum to leave a comment.
* Disclaimer: The views and opinions expressed in this article are those of the highlighted author/s and do not necessarily represent or reflect the official policy or position of KUMB.com.
More Opinion