West Ham currently have the second oldest squad in the English Premier League (EPL) and at the current rate, likely the highest average age next season with Burnley having been relegated to the EFL Championship.
With a number of players entering the latter stages of their careers and few viable Under 23 utilised via the youth system, it's imperative for West Ham to find long term options. With a second successive season of European football and a small squad there is a requirement to add depth with sufficient quality plus competition.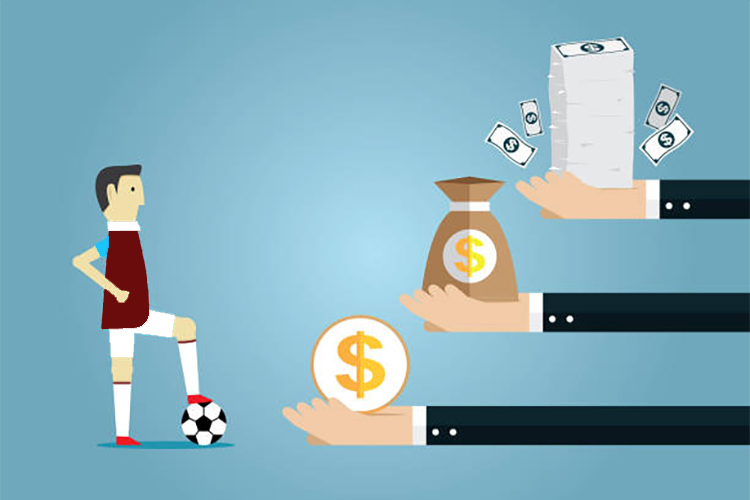 The additional competition for places will add to the competitive nature of the squad and provide David Moyes with greater flexibility to rotate across four competitions, as well as in-game changes (the upcoming season will see a rule change of five in-game substitutions available in the EPL, which will make the squad depth of greater importance than in previous seasons).
West Ham are at a pivotal point with a strong foundation in which to push on and develop into a consistent challenger for European competition. The added importance in adding depth is due to those clubs around West Ham also improving their squad depth, as well as their starting XIs.
Transfer Brief
The recruitment plan for West Ham is first and foremost to add depth plus quality to the squad. As part of this drive to add numbers it's important to bring the average age down, building for long term success and sustainability.
Therefore, this recruitment plan will look at players up to and including 26 year-olds to tackle the aging squad issue. Additionally, it will look to address areas within the squad lacking depth and examine possible solutions to improve competition for places.
Areas of particular concern are centre back and left back (which
we covered in Part One
), with rumoured departures. Centre midfield has seen two depart this summer (Mark Noble and Alex Kral) and requiring immediate resolution. Both left and right wing only has a single option at present. Meanwhile the centre forward position has been severely lacking options, with only Michail Antonio available.
Potential Summer Transfer Targets: Centre Midfield
West Ham have lost a leader in midfield this summer with the retirement of Mark Noble and seen another squad player leave in Alex Kral (loan expired). This leaves a burden on Declan Rice and Tomas Soucek as the only natural central midfielders bar the young Conor Coventry.
With Soucek struggling for consistent form last season and a desire to add greater control in possession West Ham could very well be reviewing the possibility of signing two new central midfielders if Coventry is not viewed as up to the required standard.
The difficulty in improving on Soucek is that whilst he is less proficient than others in possession, he is a key figure defensively as a physical figure who dominates aerially and an asset in either box brings goals. Any midfielder would ideally bring goals, but the key is players who can contribute defensively, be secure in possession and provide an outlet to the attack.
Teun Koopmeiners
Age: 24 (28.02.1998)
Contract Expiries: 30.06.2025
Estimated Value: €30m - €40m
Positives
» Tactically flexible and highly technical player
» Direct set-piece threat and penalty specialist
» High quality progression
» Press resistant
» Consistent defensive line breaking passes
» Good vision
» Expansive and intelligent passing
» Disciplined defensively
» Aerially strong
» Proficient tackler
» Quality spatial awareness
» Long distance shooting
Negatives
» Overall defensive contribution is low
» No other significant weaknesses
Click on image to view in full size
Koopmeiners is a Dutch international who arrived at Atalanta in the summer window for the 21/22 season as they looked to bolster their squad for their second season in the UEFA Champions League.
He is a highly flexible player being able to operate in multiple positions through the spine of the team. In addition to this his is comfortable in multiple tactical systems which provides teams the ability to make tactical changes in game without the need of personnel changes.
Koopmeiners operates as a metronome in midfield orchestrating possession with the ability to change the pace of play in an instant through his dynamic passing ability. In a team looking to control possession and creatively play through tight defensive structures, he is well suited.
Amadou Onana
Age: 20 (16.08.2001)
Contract Expiries: 30.06.2026
Estimated Value: €15m - €20m
Positives
» Progressive and dynamic ball carrier
» Aerially strong
» High energy levels suited to Box-to-Box role
» Secure in possession with good overall passing accuracy
» Offensive threat attacking the area from deep midfield positions
» Good defensive positioning and awareness
» Utilises his body well to shield the ball to retrieve possession or dispossess the opposition
Negatives
» Requires improvement in his final third passing to increase attacking threat and reduce turnovers
Click on image to view in full size
Onana has been predominately one of the rotational options in central midfield for Lille operating in multiple roles due to his tactical versatility. At 6"5, Onana stands above many of his counterparts with him being an offensive and defensive asset aerially with him providing a key role at set pieces.
His long limbs are vital in covering the pitch quickly and provides an advantage in defensive situations as he is able to extend his long legs to intercept or challenge possession with a high rate of success.
In possession, Onana is a difficult player to stop when carrying the ball forward; with his long stride and frame he can shield against the opposition. Whilst his passing is secure, he favours a shorter passing style to retain possession with the progressive play coming through his ability dynamic and driving ball carries.
Mohamed Camara
Age: 22 (30.08.1996)
Contract Expiries: 30.06.2025
Estimated Value: €20m - €30m
Positives
» Combative and robust tackling
» Strong defensive cover
» Athleticism
» Disruptive to opposition in possession with good anticipation demonstrated by interception rate.
» Highly progressive ball carrier and passer
» Direct passing style looking to penetrate the defensive lines of the opposition regularly
Negatives
» Aggressive tackling can lead to the awarding of fouls
» Provides limit threat from deep bursting into opposition area
Click on image to view in full size
Camara draws comparisons with Chelsea's N'Golo Kante with his high energy performances and his ability to marshal the central third. He has predatory instincts in defensive phases, anticipating passes or loose possession to disrupt or regain possession.
When tackling he is tough, showing good aggression to counteract that he is physically smaller than some players. The downside of his tackling style is that he can give away fouls.
In possession, Camara's retention of possession is an area in which he is particularly strong (87.5% accuracy in Austria Bundesliga) while he looks to progress play often, rarely looking for a simple pass backwards. He's positive with the ball at his feet, carrying possession often and driving into the opposition half to commit the opposition providing additional support to the attack.
His combative style is full of energy as he operates across the whole middle third of the pitch marshalling the space in front of the defence and assisting the offense when appropriate.
Jean Onana
Age: 22 (08.01.2000)
Contract Expiries: 30.06.2006
Estimated Value: €8m - €12m
Positives
» Defensively resolute
» Combative tackling
» Great awareness and anticipation
» Aerially strong
» Dynamic and mobile
» Comfortable in possession
» Key passing
» Progressive ball carrier from deep
Negatives
» Combative nature results in a number of fouls to the opposition
» Pass accuracy in the final third can cause turnovers in possession
Click on image to view in full size
It was a disappointing season for Bordeaux and despite the positive performances of Onana, he was unable to prevent their decline and relegation into Ligue 2. During the season he was the standout player for Bordeaux, providing tireless work rate across the central third in the inside right channel.
Defensively, Onana provided a screen for the defence engaging the opposition consistently in an attempt to stifle the attack and regain possession. He was highly disruptive as and physical presence in duels but was highly successful anticipating play to intercept. His ability aerially was vital in defending restarts and at defensive set pieces for Bordeaux it also ensured one of his three goals this season.
Whilst he provided vital defensive cover, he would endeavour to provide support to the ailing Bordeaux offensive. His ability to collect possession from deep and carry the ball forward provided forward momentum putting him in positions to create with key passes.
Cheick Doucoure
Age: 25 (30.08.1996)
Contract Expiries: 30.06.2024
Estimated Value: €10m - €15m
Positives
» Press resistant
» Dynamic defensive line breaking passing
» Considerable security in possession and highly accurate passing
» Extremely comfortable in a possession orientated style
» Good anticipation and awareness to cut out passing lanes to intercept or disrupt possession
» Defensively disciplined
» Spatial awareness
Negatives
» Whilst his shooting accuracy is good his conversation rate is very low and requires improvement to become a sources of goals
» Aerial ability
Click on image to view in full size
Since breaking into the Lens team as an 18-year-old in Ligue 2, Doucoure has been ever-present in the starting XI and a key figure in Lens establishing themselves in Ligue 1 over the past two seasons. In that time, he has developed from a defensive midfield style into an all-round operator in midfield. He can operate in multiple roles, due to his high energy levels he is an effective box-to-box option - although in this role he would need to improve on his shot selection and conversion rate to truly excel.
In his currently role for Lens, he looks to orchestrate play with short ground passes from a deep lying position as the sitting option in a double-pivot. His ability to regularly break the defensive lines with his passing and retain possession makes him the focal point of possession.
Doucoure is also proficient carrying possession forward and driving into space with purpose and strength when engaged physically by the opposition. Defensively, he provides a screen covering laterally to limit passing options and to cut off space for the opposition.
Houssem Aouar
Age: 23 (30.06.1998)
Contract Expiries: 30.06.2023
Estimated Value: €10m - €15m
Positives
» High technical proficiency and tactically flexible
» Vision and creativity
» Dynamic passing with the ability to break through defensive lines
» Proficient in possession
» Consistent offensive threat particularly in the final third with creative and key passing
» Confident ball carrier with excellent progression ability
» Threat from deep positions joining the attack in the area regularly
» Good shooting accuracy
Negatives
» Defensive contribution
» Timing issues when tackling the opposition
» Work rate is inconsistent
» Aerial ability
Click on image to view in full size
Aouar has endured a difficult season for Lyon which culminated in the squad's individual and collective attitudes being brought into question by sections of the fanbase as they finished 10th. In contrast Lyon's form was impressive in the UEFA Europa League with him scoring two goals in the group stages.
Aouar has been utilised across the midfield with him comfortable in advanced attacking positions or as a deep lying playmaker. In a double pivot his defensive contribution can provide additional workload to his partner in midfield, but within a three-man system the weakness is compensated for and allows him to support the attack consistently.
His technical ability ensures he can receive possession in tight spaces, absorbing pressure before securing and progressing possession with intelligent passing.
Kouadio Kone
Age: 21 (17.05.2001)
Contract Expiries: 30.06.2025
Estimated Value: €15m - €20m
Positives
» Athletic and physically strong
» Tactically disciplined
» Spatial awareness defensively
» Press resistant therefore comfortable under pressure
» Tenacious recovery sprints to pressure the opposition for possession
» Secure in possession
» Dynamic ball carrying ability from deep
» Tight close control
» Draws fouls from the opposition
Negatives
» Lacks creative passing on a consistent basis
» Physical approach can lead to fouls regularly resulting in cautions with yellow cards 10 awarded this season
Click on image to view in full size
Kone joined Bundesliga BMG in the 21/22 summer window from Ligue 2 Toulouse. His transition from Ligue 2 to the Bundesliga has been smooth with Kone performing consistently at the heart of the BMG midfield.
He is disciplined tactically as the anchor of a double pivot providing lateral cover in front of the defence. As the defensive cover he uses good positioning to close passing lanes to intercept possession consistently. He is strong when engaging in duels and committed when tackling, but this can lead to disciplinary issues highlighted by the 10 cautions.
From deep positions Kone's dribbling ability ensures that he carries the ball progressively relieving pressure and driving BMG up field, as well as drawing fouls. His preference when passing is to play short passes into feet to retain possession and build up patiently before attempting to develop play through line breaking passes.
Yves Bissouma
Age: 25 (30.08.1996)
Contract Expiries: 30.06.2023
Estimated Value: £25m - £30m
Positives
» Good acceleration as well as pace
» Athletic
» Strong and robust tackling
» Dominant in defensive duels with a good understanding of body position in regaining possession and shielding loose balls
» Spatial aware out of possession
» Proficient ball carrier with great progression from deep positions
» Secure short passing style
Negatives
» Passing style isn't secure when attempting more expansive passes
» Lacks creativity in the final third
Click on image to view in full size
Bissouma joined Brighton from Lille in the summer of 21/22 and has been a mainstay in the starting XI over the past four years. With a year remaining on his contract and a reluctance to sign an extension, there is the potential to negotiate a deal which suits all parties. Brighton could otherwise run the risk of a cut-price sale in the winter window or losing the player on a free at the end of the season should he agree a pre-contract with an EU club in January.
Bissouma provides vital cover operating as the anchor of a three-man midfield and is very adept at disrupting the opposition in possession. His athleticism ensures he covers ground laterally consistently throughout the 90 minutes. The other added benefit is his athletic prowess which fits a high press effectively with the ability to close space quickly.
In possession, Bissouma is calm and composed particularly under an opposition press which he is largely resistant to being secure in his passing, as well as possessing strength when shielding possession. His preference is to utilise short passes to retain and recycle possession with his more expansive passing lacking the same level of execution or accuracy. Bissouma likes to shoot from range when in the final third, but his ability to regularly find the target is inconsistent.
Potential Summer Transfer Targets: Left Wing
Last season West Ham utilised three options at left wing - Said Benrahma, Niko Vlasic and Pablo Fornals - with Benrahma the preferred option and Fornals deputising particularly when there was a desire to be more defensively assured on the left flank.
With Benrahma seemingly not impressing David Moyes sufficiently enough to avoid continued criticism around his contribution in possession, it's vital that West Ham look at additional options.
The desire to find an appropriate left wing option is with view to replicating the goals/assists contributions of Jarrod Bowen (therefore an inside forward role). There is ultimately a trade off in possession in many cases when reviewing the options in the inside forward role, but this can be offset with improvement at left back and in central midfield.
Martin Terrier
Age: 25 (04.03.1997)
Contract Expiries: 30.06.2025
Estimated Value: €30m - €40m
Positives
» Ability to accelerate quickly and retain pace over distance
» Intelligent movement and spatial awareness
» Composed finishing
» Defensive work rate
» Concentration out of possession
» Ability to avoid offensive duels
» Excellent retention of possession and ability to shield the ball
» Shooting from range
» Strong heading ability
» Creative passing
Negatives
» Crossing selection from wide positions and accuracy
» On the ball progressive play is limited in favour of utilising others, as to utilise his movement to provide a progressive option to offensive situations
Click on image to view in full size
Since leaving Lyon in the summer of 20/21 season, Terrier has seen his development escalate rapidly and found a level of freedom as a left sided, inside forward. The role has emphasised his strengths, providing him the opportunities to explore the half spaces and find positions free of the opposition.
His movement is intelligent which is heightened by his ability to be aware of space through consistent scanning, as well as an innate ability to operate in areas difficult for defenders to mark. His movement and pace provide defenders with dilemmas when left with a decision of stepping out of the defensive line or holding their position, allowing space.
Terrier thrives in these situations, but is equally comfortable receiving the ball in tight situations with him needing little room to shoot and to do so accurately. Defensively, Terrier has good work rate dropping to provide support to his full back whilst showing determination in duels to press with pace to win or disrupt possession.
Amine Adli
Age: 22 (10.05.2000)
Contract Expiries: 30.06.2026
Estimated Value: €15m - €20m
Positives
» Technically assured
» Set-piece taker
» Excellent defensive work rate
» Ability to earn fouls
» Explosive acceleration and good pace over distance
» Good close control
» Highly mobile and threat in transition
» Creativity and vision
Negatives
» Aerial duels
» Crossing
» Timing issues when tackling and over aggressiveness resulting in fouling often unnecessarily
» Retention of possession, although this is vastly affected by him trying to create with high-risk (low %) passes
Click on image to view in full size
Adli has adapted to the Bundesliga well after moving from Toulouse in the summer. During this season at Leverkusen he has been utilised across the front line, predominately as a rotational player. His work rate in defensive phases of games is impressive as he utilises his space to apply pressure to the opposition. His ability to close space quickly presents him the opportunity to disrupt possession consistently.
Adli's technical prowess is an asset at set pieces where he can deliver with quality and at pace. In transition his pace is a threat as he can breakaway by accelerating into space, causing the opposition problems as they look to recover. His desire to receive possession and carrying it positively draws the attention of the opposition, drawing fouls often.
Whilst Adli's conversion rate isn't as high as anticipated (xG 6.42 with three scored) his shooting is precise. In wide positions his crossing is a weakness with Adli being more successful playing within the width of the 18-yard area and playing across the ground.
Emmanuel Dennis
Age: 24 (15.11.1997)
Contract Expiries: 30.06.2026
Estimated Value: €15m - €20m
Positives
» Explosive acceleration and pace
» Powerful ball carries
» Defensive contribution
» Good counter pressing and recovery
» Shooting ability and composure
» Intelligent movement in the penalty area
Negatives
» Consistency
» Passing accuracy leading to a lose of possession
» Ability to hold possession under pressure with back to goal
Click on image to view in full size
Dennis signed for Watford as part of their 21/22 EPL campaign from Belgium team Club Brugge after a tumultuous couple of seasons. Since signing, Dennis settled into the league quickly with his first half of the season form proving very promising as he recorded 13 goals/assists during this period predominately in an inside-forward role. However his fortunes and consistency waned in the second half of the campaign, in which he could only extend his total by three more goals/assists.
Whilst Dennis can struggle with his consistency within games and can drift in or out of them in possession, he is a willing contributor defensively. He applies quick pressing and intense pressing capabilities with a desire to challenge the opposition in an attempt to create a transitional attack by regaining possession.
Whilst Dennis has good strength, with his back to goal his hold up play is inconsistent which can lead to turnovers in possession adding pressure. In possession he likes to dribble often, however he can overplay situations and lose possession. That being said, he is largely positive in possession and possesses the acceleration required to escape the attentions of the opposition latching onto through passes.
In the penalty area his composure was particularly good in the first half of the season and he was clinical when presented with an opportunity to shoot on goal.
Cody Gakpo
Age: 23 (07.05.1999)
Contract Expiries: 30.06.2026
Estimated Value: €25m - €35m
Positives
» Corner set piece specialist
» Explosive acceleration
» Carries the ball at pace with good close control, strong ball carrier
» Balance and agility to turn quickly in tight spaces
» High quality finishing and composure
» Long shots
» Creativity and vision
» Key passing in the final 3rd
» Accurate deliveries and variety
Negatives
» Less effective in hold up play and with his back to goal
» Can be outmaneuvered when attempting to pin the opposition to his back
Click on image to view in full size
Gakpo is a PSV youth product who has really stood out for his all actions displays and ability in the final third this season. His contribution across all competitions for PSV has resulted in 21 goals and 14 assists where they finished the season two points behind Ajax whilst narrowly losing to Leicester in the UEFA Europa Conference League quarter final.
Across the season Gakpo demonstrated his technical ability, epitomised by his set piece ability with dangerous deliveries resulting in multiple assists. Whilst he demonstrates explosive acceleration out of possession, he is also carries this speed when dribbling.
His technique in combination with his agility and balance means he can expertly slow down play when facing up a defender before turning quickly before bursting into space with his pace. His shooting is composed and can generate power with little back lift, while his ability to shoot accurately from range with power or swerve enables him to outperform his xG.
Whilst not a naturally defensively-minded player, Gakpo looks to pressure from the front utilising his pace to create uncertainty in the opposition.
Luis Sinisterra
Age: 22 (17.06.1999)
Contract Expiries: 30.06.2024
Estimated Value: €12m - €18m
Positives
» Explosive acceleration and pace
» Excellent balance and agility
» Ability to change direction quickly
» Powerful and accurate shooting with either foot
» One v one dribbling situations – tight close control
» Holding up the ball with good body shielding
» Intelligent movement into the half-spaces
» Strong direct ball carries with highly progressive development
» Low centre of gravity
» Creativity in passing resulting in several Key passes
Negatives
» Whilst his size doesn't impact his aerial success, within a more physically demanding league this may be an area which could be exploited.
» Crossing from the flank and accuracy isn't of the same quality as his cut-back/deep completion ability
» When knocking the ball past an opponent, he can be dispossessed more often by more physical and taller opponents when able to impede his progression
Click on image to view in full size
Since Sinisterra's breakthrough 19/20 season he has consistently produced double figures in goals and assists with the 21/22 season seeing his productivity in the final third explode. His UEFA Europa Conference League performances brought about 17 goals/assist contributions in 18 appearances as Feyenoord reached the final. In total Sinisterra finished the season with 23 goals and 12 assists in all competitions for Feyenoord.
Despite being a very progressive player he is committed defensively, supporting his full back Malacia and pressing from the front as part of an advanced press. Where Sinisterra flourishes is with the ball at his feet where his low centre of gravity makes him difficult to unbalance or contain, especially when provided space to get up to pace.
His close control also enables him to receive possession in tight situations where he has the awareness and flair to creatively find a teammate. His biggest strength this season has been his composure in front of goal and technique, shooting with either foot.
* Like to share your thoughts on this article? Please visit the KUMB Forum to leave a comment.
* Disclaimer: The views and opinions expressed in this article are those of the highlighted author/s and do not necessarily represent or reflect the official policy or position of KUMB.com.
More Opinion