Filed: Friday, 16th September 2022
You probably don't need Preview Percy to explain to you why this "All-Star" game is such a rubbish idea but here he is to tell you anyway in advance of this weekend's trip to Everton...
Everton away next. Kick-off on Sunday is 2:15pm and, with other games being postponed due to a lack of available emergency service resources this game has now been picked up for broadcast by Sky. On the travel front most planned engineering works have been cancelled in advance of Her Majesty's funeral on Monday but at the time of writing there will still be replacement buses on parts of the C2C network which may be an issue if you use that to get into town.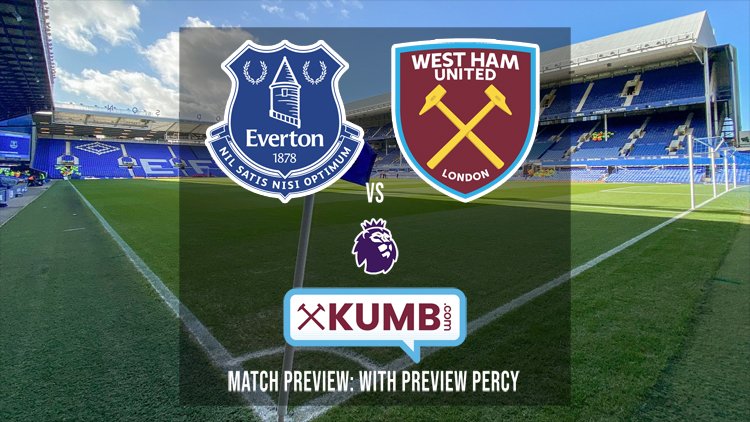 So Everton then. They are currently in 16th place, two places above us on goal difference. They are one of only two teams in the league without a win (Leicester are the other) and have drawn four of the six played so far. They opened up with a brace of defeats 1-0 at home to Chelsea and 2-1 at Villa before steadying the ship a little with three consecutive 1-1 draws at home to Forest and away at Brentford and Leeds. Their last outing before the break was a goalless draw at home to the neighbours. They are of course managed by Frank Lampard Junior. For the time being. His continued employment in the top-flight football is something of a mystery when you look at his CV.
They spent last season with a very real chance of going down for the first time since we last had a King, and it was only the dismal form of Burnley that saved them really. They did manage to secure safety on the penultimate game of the season, a win against Palace finally securing their status but as it was they finished a mere four points clear of the trapdoor.
Relegation would be a bit of a disaster for them, with rumours of there being financial issues, exacerbated by the sanctions placed on Alisher Usmanov, who was a partner with club owner Farhad Moshiri in the company who thought it worth paying Everton something like £13m for the naming rights to their training ground. This was a deal that raised many eyebrows, that sum would have been a lot for Goodison never mind for a training ground where nobody was going to bother using the corporate name in a million years. Events in the Ukraine saw Everton sever all formal ties with Usmanov who, nevertheless, apparently remains a close associate of Moshiri. The building of a new stadium in the docks is also a bit of a financial drain. Construction was started in 2021 and there is an estimated completion date of 2024.
All of which means that a very close eye is being kept on the club's finances, with Leeds and Burnley going as far as going a long way down the road of legal action against the Premier League. One of the allegations was that the amount of losses allocated to Covid (which are disregarded for FFP purposes) was a lot bigger than most clubs'. Leeds for example allocated £24m to Covid whilst our total loss for the same period came to £65m. Everton's attributed an eye-watering £170m of a £378m loss to Covid. Having received assurances from the Premier League the legal threats were dropped but I'm sure m'learned friends will be keeping an eye.
Daisy informs me that they did spend something like £85m during the window, though the majority of that was financed by the sale of Richarlison to Spurs. Having said that the summer's first arrival cost them nothing in transfer fees – though one suspects that James Tarkowski's agent ensured that some of that saving went on a signing on fee. Tarkowski jumped ship from Burnley, his contract having rather conveniently expired at the conclusion of their relegation season.
They weren't quite as fortunate when picking over the Turf Moor Carcass to bring in Dwight McNeil. His £20m fee is said to include add-ons though. For some bizarre reason for which can supply no adequate explanation other than, perhaps, old age, I have always got McNeil confused with Demarai Gray. Which at least is now slightly less of an issue given that they are both at the same club these days.
During the summer you couldn't pick up a paper or turn on a website without reading of
how we were going to sign Amadou Onana from Lille any minute now. A fee of £33m had been agreed and it was just a matter of sorting out a few details. Those few details proved too rich for our liking, allegedly, and so he ended up on Merseyside. I debated long and hard about making fun on the biblical connotations to be obtained with reference to the player's surname but, hey, he'll probably get called that apposite name anyway without any reference to its aptness or otherwise.
Another £15m went on Brighton striker Neal Maupay. Maupay was capped at various age levels by the French but he does in fact have an Argentinian Mum. This prompted him to get a message out to former Hammer Lionel "Len" Scaloni who is currently managing the national side to hint that he was available for selection. However, to date Daisy can find no response to his unsubtle hint and his home trophy cabinet remains undisturbed by Argentinian commemorative headwear.
Another £15m (or more accurately £9m plus add-ons) went on Man Utd midfielder James Garner. He hasn't made a first XI appearance for the toffees as yet – but he is best remembered for his role as Californian private eye Jim Rockford in "The Rockford Files", a 1970's tv series that possessed one of the greatest opening sequences and title music of all time.
Er, moving on they also spent £2m on Senegalese midfielder Idrissa Gueye. He left Everton for PSG three years ago and the fee paid is £28m less than the £30m they received for him when he made the trip in the opposite direction, representing a decent deal financially though the depreciation factor has yet to be confirmed.
They were a bit busy weren't they. Leicester City stand in 'keeper Eldin Jakupovic arrived on a free to perform understudy duties for Jordan Pickford. To the mix we can add a couple of loans in the form of, ex-Wolves and current Sporting left back Ruben Vinagre and current Wolves defender Conor Coady.
Lots of injuries to mention. Townsend, Godfrey, Mina, Holgate and Pickford are all definitely out, whilst there are doubts over Calvert-Lewin and Doucoure with the former more likely to be available than the latter one understands.
And so to the wild and wacky world of Association Football. Now I'm not one to stereotype all Americans – I know some splendid people from that part of the world and I always wince when people portray them as loud-mouthed ignoramuses. However sometimes they don't help themselves do they? Yes that's you I'm talking about Todd Boehly to whom the old adage about it being better to stay silent and be thought of as stupid than it is to open your gob and remove all doubt definitely applies "Let's have an All-Star game like they do in America" was his latest offering.
Quite apart from the fact that nobody knows when it could be played, those of us of a certain age might point out that such a game has already been tried. Sort of. In the 1950s and 60s it became a sort of tradition for a match to be staged between an England XI and an England U23 side. Usually billed as "England v Young England" this game was played for about 15 years on the Friday night before the Cup Final. Attendances declined year on year to the extent that it was decided to replace the fixture with something even fewer people wanted – an FA Cup 3rd-4th place playoff. They persisted with that for a few years before making it a post-season or pre-season match before someone put it out of our misery.
In the unlikely event that Bohely gets his way look out for big matches to be reduced in length so that we can have a spectacular half-time show. Though what with budgets being smaller this side of the Atlantic we would probably end up with Ed Bloody Sheerhan or worse still Jedward – who confirmed on Twitter this week that they are as intelligent as they are talented, not that confirmation were needed. So if someone could point out what a daft idea it all is to Boehly perhaps he could then go back to his day job of firing managers.
Us then. Well we saw the good and the bad on Thursday night. We did ok in the first half – playing some good stuff in overturning a 1-0 deficit. A word about the disallowed goal. Another look at it shows another foul on Emerson in addition to the rather soft one given on Areola so maybe that was the call. Certainly VAR would have made no difference, the whistle having gone aeons before the ball went in. And if you still have any sympathy for them think on this: it wasn't a corner anyway. Scamacca's goal was a beaut and the move that led to Emerson's shot was a thing of beauty, even if Dawson's shoulder from the resulting corner was less so.
Second half we stunk the place out. Stringing passes together was something for other people to do and we seemed bereft of attacking intent. Conceding a goal from our own corner was something I had hoped we'd got out of our system years ago. In the end we had Areola and Coufal to thank for the three points. Still three points they were and when your priority is to get out of the group – with the bonus of a week off for finishing top – that and the other result in the group were all that really mattered.
The match highlighted one of the differences between last season and this. Last season we had a first XI or so with not much depth. This season we have depth but when you have a strong squad (as opposed to a team) you then have the twin issues of bedding the new players in and establishing what your strongest starting XI would be when all are fit. A nice problem to have but still a problem of sorts.
On the injury front with Cresswell and Ballon back in the mix we are now down to Aguerd and Johnson on the injury list so that's virtually a full squad to pick from.
Prediction. I'd go for a win usually but factor in the post Europe factor and you'll find me tempering things a little. So I am going for a draw. Off goes the £2.50 I might have put towards a ticket for the All-Star Game down the digital broadband to Mr Winstone to be wagered on a 2-2 draw.
Enjoy the game!
When last we met at Goodison Won 1-0 (Premier League October 2021)
Not one that lasted long in the memory, Ogbonna's 74th minute winner being the difference between the sides.
Referee/VAR: Michael Oliver/Mike Dean
Despite all the fawning over Oliver he is just a very average official who is slightly less worse than most of his colleagues. Dean will be gutted that there are no cameras on him in the bunker as he gets to ruin several games in a weekend without having to get up from his seat.
Danger Man: Anthony Gordon
Odd. For years he's been there plodding along for the Toffees under the radar then suddenly this summer he becomes worth an absolute mint with Chelsea looking at throwing money at Everton for his services. He's got a couple of goals this season and, by all accounts, ignored all the speculation and knuckled down well.
Percy & Daisy's True or False
Last time we suggested that 25% of the classic line up of the band Slade lived in Silkeborg. Well done to Mrs Portia Metatarsal of Hainault who confirmed that, amazingly, that is true. Drummer Don Powell is married to a Danish woman and upped (drum) sticks to move over there.
This week we ask True or False: At present Goodison Park is the closest ground to the River Mersey.
Good luck everyone!
* Like to share your thoughts on this article? Please visit the KUMB Forum to leave a comment.
* Disclaimer: The views and opinions expressed in this article are those of the highlighted author/s and do not necessarily represent or reflect the official policy or position of KUMB.com.
More Opinion
Monday, 26th September 2022
Thursday, 22nd September 2022
Thursday, 22nd September 2022
Thursday, 22nd September 2022
Friday, 16th September 2022
Thursday, 15th September 2022