Filed: Tuesday, 4th October 2022
The rise to prominence of the Belgian national side in recent years has put to bed that old nonsense about there being no famous Belgians. Here's Preview Percy to talk about a few of them...
Next up we will pay a a visit across the northern reaches of the English Channel to Brussels where we will be hosted by Anderlecht. Kick-off on Thursday Night is 5:45 BST or if you are actually popping over there for the match it's 6:45pm.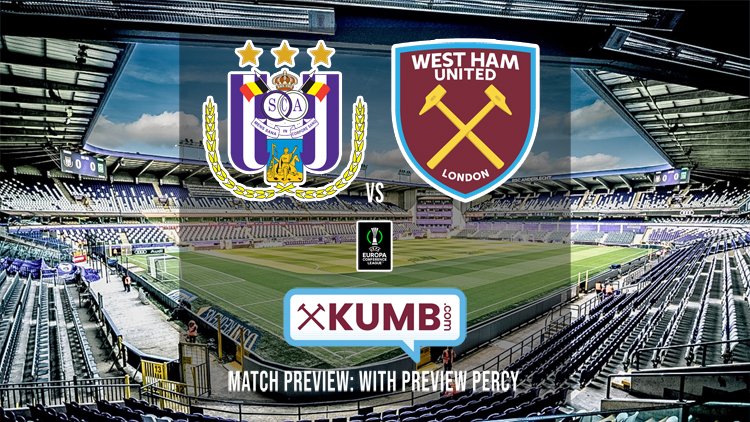 There's another rail strike in this country so if you're going to watch it from home you might have to look at timings. And if you are actually popping over there for the match they have a rail strike over there too. Check before you leave in French and Flemish. One point of housekeeping – following the terrible events in Indonesia UEFA have said that each European match will be preceded by a minute's silence this week.
So Anderlecht, then. Our foes from '76 find themselves in this competition by virtue of their third place finish in the Belgian league last season. The Belgian League is yet another of those where you get to the end of the regular season only to be confronted by a six-match playoff round, carrying forward half the points you got in the first place.
Having finished third in the regular slog, Anderlecht finished in third place after the playoffs as well, putting them into the 3rd qualifying round of the Thursday Night Conference. They made shorter work of Paide Linnameeskond, than it took me to type out the Estonians' name, winning 2-0 in Tallinn and 3-0 at home. They had a tougher time of it in the play-off round, winning 1-0 in Berne against Young Boys, only to lose by the same score line at home after extra time. Penalties ensued and the Swiss outfit saw some sort of collective radar failure, missing three of the four kicks they took to send the Belgians through 3-1 on penalties.
Having made it through the preliminaries they opened up with a 1-0 win over Silkborg at home before following that up with a 0-0 draw in Bucharest against FCSB. Domestically they are a bit off the pace at present having won four and lost five of the 10 games played so far. Those 13 points have them sitting in 10th place, outside both the upper and lower playoff places (the lower one is to scrabble over Belgium's last European spot) and points-wise they are as close to the dropzone as they are to the playoffs, with their last result being a 1-0 home defeat to Charleroi.
Daisy tells me that they have a new manager this season, having parted Kompany with Vincent (see what I did there?) who went off to sup Benedictine at Burnley following their relegation. He was replaced by the Belgo-Italian Felice Mazzu. Mazzu has been in the management game since 1990 but it's only the eight years or so which have seen him operating in the top flight with spells at Charleroi, Genk and local rivals Union Saint-Gilloise before pitching up at Anderlecht. Amongst the lesser clubs that fell under his stewardship was an outfit called Leopold Uccle Wolwe, whose name sounds like the sort of thing one says to a baby in order to get them to smile.
Their one signing this season didn't require them to locate the chequebook, or even the debit card. Veteran defender Jan Vertonghen came in in a free from Benfica who had rescued the player from his Tottenham hell a couple of years ago. Although he managed 57 league appearances in his two years in Lisbon, it seems that there was little future for the player at the "Not The Sunderland Stadium" and he was released at the end of the season, allowing him to move back home to Belgium for free.
In the defeat to Charleroi they gave a debut to 16 year-old winger Julian Duranville. The player considered himself to be at fault for the goal commenting that his error "left us in the s**t". Quite.
Apart from Vertonghen they have a number of other players with Premier League experience. Defender Wesley Hoedt spent four years on the books at Southampton, though he spent as much time out on loan as he did with the Saints. The international (6 Dutch caps) arrived last year after spells with Celta Vigo, Antwerp and Lazio, who passed up on the option to buy that formed part of the loan deal.
Up front they have Portuguese striker Fabio Silva. He's on loan from Wolves and has bagged himself the coveted no.99 shirt. He has four in seven and his loan spell was agreed despite him signing a contract extension at Molineux.
And on we move to the Wild And Wacky World Of Association Football. There was much to laugh about this weekend. Tottenham will be looking on the bright side of their humiliation at Arsenal, the good news being that the shirt worn by Harry Kane can go back on sale in the club shop without needing to trouble the laundry. The exodus from the away end at the Haemorrhoid Stadium was matched only by that which occurred in Manchester as thousands left early in order to beat the queues on the Kingston by-pass on the way home. I'll bet they got home quicker than I did from the Olympic on train strike day.
Elsewhere, I could point in the general direction of Jesse Lingard and laugh out loud I suppose. He's had a bad week what with an extra 5% tax to pay on his salary that he didn't have to think about a week ago. Still since the non-change only comes into force in April it'll only be for one month.
And so to us. Well that was a bit better wasn't it. Not perfect by any stretch of the imagination and we still play on the back foot a bit more than one would like perhaps. However, unlike the Everton match when we got the ball we did have some proper attacking intent. This was married to a number of slick passing moves that, had we converted the chances that they led to would have had everyone purring over the quality of the goal.
I hate it when people then add "ah but weren't Wolves awful" to these sort of discussions – I don't like to belittle our own efforts which showed great improvement on previous weeks. However, Wolves were pretty dire I suppose. Their board clearly thought so with a P45 being issued in the name of Large pretty soon after the final whistle. However, I'm ignoring that.
Scamacca was the brightest of bright spots for me, holding up the ball, bringing players into the game and, of course the goal was a bit special, slight deflection notwithstanding. Scamaccavennie indeed.
Bowen's goal was clearly a weight off his mind. He had had a decent game up to that point but when a player is going through a bit of an off spell you often see them trying just a little bit too hard and there have been signs of that in recent weeks with Bowen. He kept at it throughout – despite a total lack of protection from ref Tierney and the goal was just reward for the player's efforts.
One final word about Fabianski. When we look at MOTM awards 'keepers are seldom considered unless they make a string of saves. However, I thought he had a fine game, claiming crosses, dominating his box and generally not putting a foot wrong. Not eye-catching by any stretch of the imagination but a fine performance nevertheless.
On the injury front Bowen has had his finger put back in place following a dislocation that enabled him to stand in Stratford and give directions to both Norwich and Plymouth at the same time. Johnson is edging closer to a place in the squad. Aguerd is slowly getting there. Cornet has an unspecified injury to his calf which will keep him out of action for this one.
So the prediction then. Well if you thought our start to the season was poor you should have a gander at
anderlecht-online.be/en/news
. They are not at all happy. Whilst internationally the Belgians are a strong side, their best players ply their trade elsewhere so to be in 10th place in what really is not one of Europe's stronger leagues is not something that is going down well with the home support. The defeat to Charleroi will have had a dispiriting effect whilst, although it was only Wolves, our win will have given the squad a boost.
I am confident of another three points which will go a long way to seeing us progress to the knockout stages and the sooner we get that sewn up the better. For that reason I will plump for an away win this time round. So the £2.50 I was going to send to Lingard to help him with next year's tax bill will instead be placed on us to win 2-1 if that's ok with you Mr Winstone.
Enjoy the game!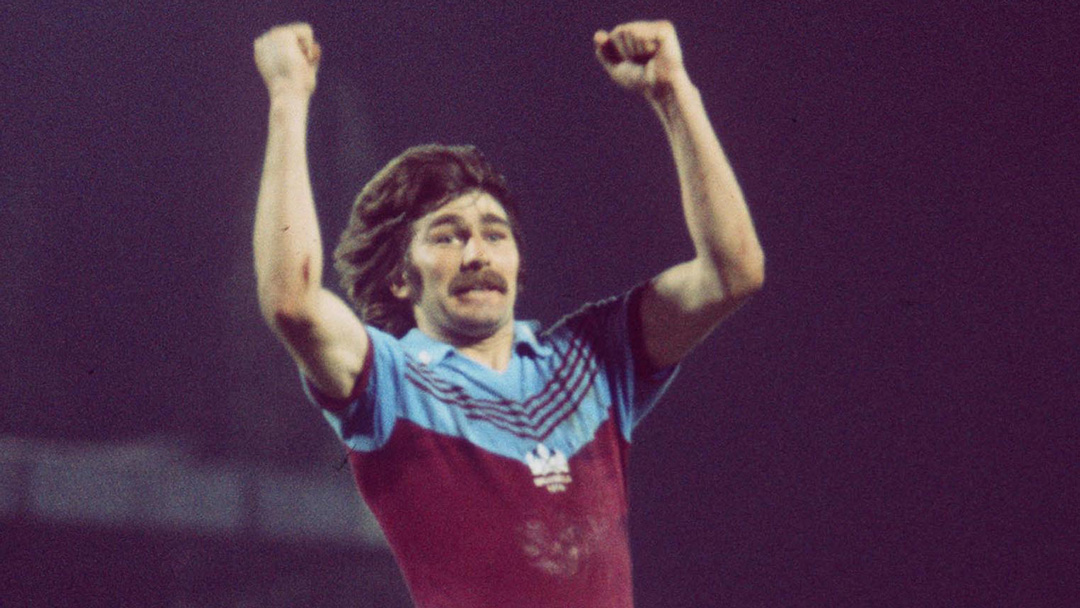 When last we met: Lost 2-4 (European Cup Winners Cup Final 1976)
Yes there have been a couple of friendlies since – and I for one will never get over the loss of the "Out Performance" Cup on penalties a few years ago. However our last proper match came in this eventful match. Played at the Heysel Stadium in Brussels this wasn't a home game for Anderlecht – the ground as usual having been chosen long before. The match saw the first appearance of the Admiral kit. Patsy Holland put us 1-0 up on the half-hour and, had we made it to half time 1-0 up, who knows what might have happened. Sadly, just before the interval, Frank Lampard (the real one) misjudged a backpass to Mervyn Day who was left stranded as Rensenbrink was played in to notch the equaliser. It wasn't Lampard's night. As he played the backpass he tore a stomach muscle which led to his replacement by Alan Taylor
The second half started badly as future Hammer Francois Van Der Elst put the Belgians 2-1 up but fresh hope was raised when Keith Robson levelled with 20 minutes left. Unfortunately it was not to be our night. I will maintain until my dying day that Holland got enough of the ball in his challenge on Rensenbrink, who was so surprised that the kick had been given that he got straight up after the tackle to play the ball. Rensenbrink converted the spot-kick. Van Der Elst's 4th was a fine solo effort on the break as everyone poured forward in search of an equaliser. We hadn't been disgraced against a team that contained some class players – in addition to the late Van Der Elst, Rensenbrink and Arie Haan had been part of the marvellous "total football" Dutch side of that era.
Referee: Novak Simovic (SERB)
Not excessively card happy – though he did dish out six yellows in the Sligo/Viking match in August. Daisy tells me that up to date stats are a bit thin on the ground.
Danger Man: Fabio Silva
Four in seven in a struggling side suggests a bit of form
Percy & Daisy's True or False
Last time out we asked: True or False: The hit single "We Built this City" was written in celebration of the city of Wolverhampton and its rock heritage.
Well done to Mrs Jasmine Sub-Woofer of Coryton who answered thusly: "False".
In case you are interested the song s about Chelmsford as evidenced by that stupid line about Marconi playing the Mamba.
This week we ask "True Or False" in 2019-20 Belgium went without a Government for 652 days. This beat the country's own world record of 589 days.
Good luck everyone!
* Like to share your thoughts on this article? Please visit the KUMB Forum to leave a comment.
* Disclaimer: The views and opinions expressed in this article are those of the highlighted author/s and do not necessarily represent or reflect the official policy or position of KUMB.com.
More Opinion
Friday, 2nd December 2022
Wednesday, 30th November 2022
Tuesday, 29th November 2022
Tuesday, 15th November 2022
Tuesday, 15th November 2022
Saturday, 12th November 2022