Filed: Sunday, 30th October 2022
Player nicknames come under the Preview Percy spotlight this week. And some stuff about Man Utd...
Next up we join the traffic queues from all points south as we venture to Salford where will be hosted by Manchester United. For some unknown reason kick-off is at 4:15 rather than the usual 4:30. Something to do with the clocks changing this weekend perhaps. Travel is likely to be a pain. Even without engineering works Avanti's service to Manchester has been poor at best. And this weekend there are engineering works.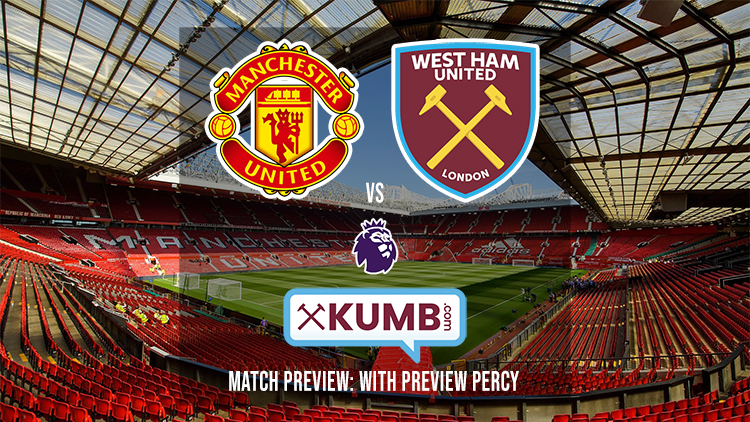 So Man Utd then. It was an hilariously dreadful start to the season – a 2-1 home defeat to Brighton being followed by a 4-0 drubbing at Brentford. The ship was steadied somewhat with a run of four consecutive wins at home to the scousers and Arsenal and away at Southampton and Leicester. They then missed two games following the demise of Her Late Majesty. On their return they got a reality check as Man City stuck six past them without breaking much sweat.
They have won two and drawn two of their last four leaving them in sixth place with 20 points from 11 matches. That's four places and six points ahead of us, though they do have a game in hand.
There has been much amusement in these parts at the ongoing soap opera that is Ronaldo. It's as if nobody thought to consider that there might be an issue when the interests of what is effectively two marketing brands conflict.
The Portuguese international was cheesed off at not getting any on pitch exposure in the 2-0 defeat of Tottenham and so flounced off down the tunnel. This annoyed boss Ten Hag to the extent that the player was left out of last week's draw with Chelsea. Tune in next week as Eric and Cristiano stop talking after a disagreement over the colour of paint to be used in the Old Trafford changing rooms.
Now spare a thought for Daisy who managed to tear some ankle ligaments on a recent break. She's in a lot of pain and I was moved to see her struggling across the room carrying that heavy laptop and all those reference books as she returned from her x-ray. I felt so sorry for her I didn't complain when she spilt my cuppa when limping back from the kitchen. Maybe try it without the crutches next time eh pet?
In between yelps of pain, Daisy informs me that they brought in 6 players during the summer, although only five of them count. The arithmetical anomaly results from the arrival of former Spurs and Hull midfielder Tom Huddlestone as a free agent. Though registered as a player his primary role is that of player manager for the Under 21 side so we won't bother with him much.
Daisy informs me that a) I can damn well get my own cuppa in future and b) the "undisclosed" fee paid by Manchester United to Feyenoord for full-back Tyrell Malacia was £12.9m. Although he was called up for the initial squad for the Curacao national team's 2021 CONCACAF Gold Cup tournament, he elected to stick with the Netherlands of his birth having come up through the various age groups. He made his full international debut last year and now has six Dutch caps.
The next arrival was Christian Eriksen who arrived on a free, his one year contract with Brentford having expired. At the end of last season. Great though it is to see the player back on the pitch after that horrible heart scare in the Euros the other year one can understand the Bees' fans' frustration at his departure – they booed him during the 4-0 trouncing- though apparently he left west London on the best of terms with the club itself.
Ten Hag returned to the Netherlands to pick up Argentinian centre back Lisandro Martinez from Ajax. He commanded a fee of some £48m with a further £8m sitting in the contract in potential add-ons. He seems to have picked up the nickname "The Butcher" on his travels between South America and the Netherlands. Makes you wonder what other players might pick up an occupational nickname. Mo Salah would be "the frogman" perhaps. Ronaldo the "Brand Ambassador" maybe. Going back maybe Wayne Rooney the "geriatrician". Or perhaps not.
Midfielder Casemiro scored their late equaliser at Stamford Bridge at the weekend. A £60m (+£10m in add-ons) arrival from Real Madrid he has gained rave reviews and his selection has been credited with steadying the ship since that dodgy start. No occupational nickname for him, he has to make do with being called "The Tank".
Transportation – a whole new source of player nicknames to have fun with. Casemeiro's won all sorts with Real Madrid so moving away from a guaranteed Champions League spot might be looked on as a step down – in playing terms at least if not financially. Still one can't pit a price on the opportunity to play with Harry Maguire ("The Rail Replacement Bus") can you.
Casemiro's Brazilian compatriot Antony uttered an eloquent statement about his departure from Amsterdam, stating that he was leaving to "follow [his] story and his dreams". One again presumes that those dreams included the opportunity to learn at the feet of Harry Maguire – one does wonder where Antony learned that spinning around in circles before playing the ball out of play trick.
And on we move to the Wild And Wacky World Of Association Football. Tottenham are the gift that keeps on giving aren't they?! Antonio Conte did his nut at the late but correct decision to deny a Harry Kane equaliser against Sporting. That was funny enough. The red card for dissent he received was funnier still. However, the best was yet to come. Being interviewed post-match Conte was incandescent: "They wouldn't give that decision against a BIG club" he raged, a statement that will go down really well with their size-obsessed support.
Meanwhile in FIFA-land a threat has been issued to Tunisia that their membership might be suspended, thus ruling them out of the World Cup. It's the usual FIFA thing – they throw the rulebook at any country where the government gets involved in the running of the game.
In Tunisia's case there have been all sorts of shenanigans involving Tunisian FA president, Wadie Jary who was banned on ethical grounds by the country's Olympic Committee despite the fact that he wasn't actually a member. Nice to see FIFA with their finger on the pulse on the government intervention thing. Just a shame that the World Cup will have finished by the time "Countries Beginning with Q" comes around again on the list.
And so to us. Bournemouth? Deserved win despite the whining over the refereeing. The decision should have hinged on whether or not Kehrer handled deliberately. It's a debatable point and whilst I have zero sympathy for Bournemouth, who picked up three points against us from a blatant offside and handball a few years back, one can't help but feeling that the incident had more than a little to do with the whims of serial offender Mike Dean.
Now it's a rare thing indeed for us to benefit from one of Dean's excursions off-planet if that what it was. That doesn't make it right that someone who has a reputation for ignoring the laws of the game for the hell of it should still be in a position to affect matches. Perhaps FIFA could get around to investigating some day.
On the other hand, Bournemouth? Sod 'em.
Meanwhile on Thursday night we hosted Silkeborg in what was billed as a Thursday Night Conference Group B game but might better have been described as a training match designed to get some minutes into Aguerd's legs. Mr Moyes put out a team best described as "experimental" with post-Christmas European Football in the bag and just a point required to keep us on English soil until March instead of February.
I'm not convinced by the penalty – there was more a touch of the "Salahs" about Antonio's connection with the 'keeper and I have no intention of going all Liverpool and trying to defend it. It's not something I want to see us doing for what it's worth but I guess in this day and age I may be a minority. Which is sad if true.
As for Silkeborg I would say that unlike the supporters of the other two clubs faced so far they were a credit to their club. Mine is one of the season ticket seats allocated to visiting club staff on European nights. The suspicion with Anderlecht and FCSB was that these tickets had mysteriously found their way into the hands of so-called "ultras". However, the Danish lot in my area were as good as gold – offering generous congratulations post-match.
I was not alone in wishing them well for next week's visit of Anderlecht. The Belgian support is under a travel ban so Silkeborg should be spared the worst excesses of what we had to go through. Anderlecht are managerless at present and one hopes that the Danes can capitalise on the turmoil over there to get the point that they need to go through.
For this weekend Aguerd, who looked decent enough on Thursday, is unlikely to be considered if Mr Moyes is to be believed. There's a doubt over Bowen and an even bigger one over Dawson, whilst Paqueta and Cornet are definitely out.
Which brings us onto the prediction. Well it's stacked against us, isn't it. An away trip after a European night making three games in a week. Up against a side whose list of favourable dodgy refereeing decisions can only be surpassed by those on Anfield.
However, I have an odd feeling that we might get something this time. No idea why just sometimes that happens. I dare not look back and see how many times these odd feelings have been right for fear of jinxing it so, call me crazy if you will, but I'm going "away win" this time. So Mr Winstone please take the £2.50 I was going to spend on a surgical support bandage for Daisy and place it on a 1-0 win to us.
Enjoy the game!
When last we met at The Theatre Of Tacky Marketing Slogans: Lost 1-0 (Premier League January 2022
Late injury time goal? Check. Dodgy offside decision? Check. Same old same old I'm afraid. Cavani looked offside in the build up to the last ditch winner. They got the VAR lines out which appeared to show Cavani's head offside even when they wound it back to before the ball was played. Should have had a point really.
Referee: Chris Kavanagh VAR: Paul Tierney
Kavanagh got pelted by Danny Murphy for giving – correctly – all three goals against Fulham. Kavanagh should resist any impulse to "even things up" by remembering that Murphy is too thick even to be a referee.
|
Danger Man: Christian Ronaldo
Although he is more of a brand than a footballer these days you don't get 700 goals without having something about you…
Percy & Daisy's True or False
In midweek we looked at the the Danish festival of Fastelavn and asedk: True or False: The festival involves a tradition of whacking the side of a barrel containing a cat with a stick.
Well done to the remarkably well-informed Mrs Jennifer Takeaway-Menu of Finchampstead who answered: False - but it used to be true. These days the cat has been replaced by a cardboard cut out and bags of sweets. Well done Mrs Takeaway-Menu and well done for not mentioning Zouma.
This week we ask True of False: Until 2019 the city of Manchester contained only one statue of a woman?
Good luck everyone!
* Like to share your thoughts on this article? Please visit the KUMB Forum to leave a comment.
* Disclaimer: The views and opinions expressed in this article are those of the highlighted author/s and do not necessarily represent or reflect the official policy or position of KUMB.com.
More Opinion
Friday, 2nd December 2022
Wednesday, 30th November 2022
Tuesday, 29th November 2022
Tuesday, 15th November 2022
Tuesday, 15th November 2022
Saturday, 12th November 2022