Filed: Tuesday, 24th January 2023
A new survey has revealed how the United Kingdom is the second most expensive nation in the world to watch the English Premier League.
The huge increase in broadcasting of live football in recent years - meaning that virtually every top flight fixture is relayed live somewhere in the world - has opened up access to matches for millions of fans who are, for whatever reason, unable to watch their teams live.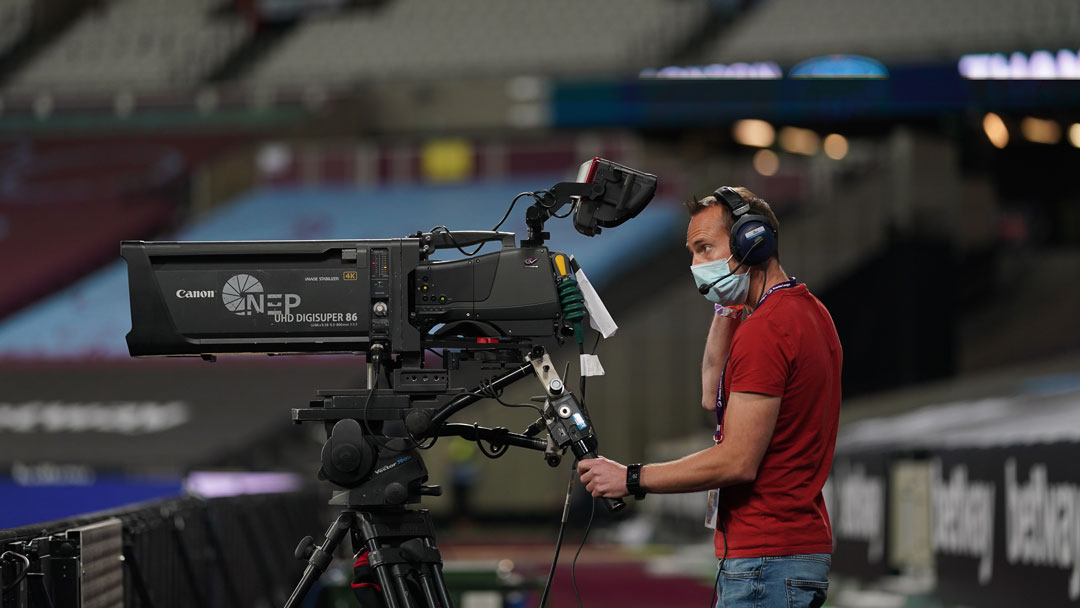 Rip-off Britain: why is English football so expensive to watch in England?
However the extortionate fees charged by the likes of Sky, BT Sport and Amazon for access to their services means domestic fans pay more per season than any other nation bar Norway to watch football hosted in their own country.
The annual cost of watching the Premier League via legal means in the UK is £605.88, according to the survey
conducted by Sporticos
- which is only marginally less than the cost for Norwegian fans who pay £611.35 to watch through their local broadcaster Viaplay.
At the other end of the scale, India is the cheapest country in which to view licensed Premier League fixtures - where Star Sports charge viewers just £8.96 per year - while subscribers in Turkey (beIN Sports, £16.77), Mexico (Paramount+, £33.78), Chine (iQiyi, £37.82) and Argentina (ESPN, £38.79) all pay less than £50 per year.
With regards to the Europe's other 'big five' leagues, English fans still pay considerably more to watch teams from their own nation. France's Canal+ costs £307.20 per year for a full Premier League subscription service, Germany's Sky Deutschland costs £219.49, Italy's Sky Italia £209.66 and Spain's is the cheapest, with subscribers to DAZN paying just £114.13 - 81 per cent less than viewers in England.
This huge discrepancy has led to a boom in unlicensed broadcasts and streaming services in recent years, with a whole hosts of online services offering illegal streams - something that the Police recently announced they will be cracking down on by visiting up to 1,000 addresses in the UK, as part of "Operation Raider" in conjunction with anti-piracy investigators FACT, where it has been determined that Amazon fire sticks are being used for such purposes.
"Accessing films, TV series and live sports events from unauthorised sources is illegal, can expose consumers to risks such as data theft and malware, and can help fund organised criminal groups," said Detective Chief Inspector Gary Robinson from the Police Intellectual Property Crime Unit.
"Often, illegal streaming is used to fund serious organised crime and the West Mercia Cybercrime Unit is committed to interdicting this source of criminal revenue and reducing the harm organised crime groups can do to our communities."
Yet even the threat of being busted by the authorities is unlikely to quell the huge demand for cheap - or free - services, with the cost of watching football on TV in the UK via legal channels so exorbitant in comparison to the rest of the world (bar Norway).
Meanwhile attempts to discuss making the cost of accessing Premier League football cheaper across the board have been consistently thwarted, with the likes of Sky and BT understandably reticent to reduce their subscription fees while they make vast profits form their agreements with the FA and Premier League who rake in around £5billion from every three-year deal.
The current TV deals run until 2025 and with the likes of tech giants Apple having already indicated they are prepared to enter a bid for Premier League broadcasts when the next round of talks begin, there is no appetite at present for a Netflix-style streaming service which would grant users access to every fixture via a streaming platform.
Such a service is also unlikely to be a genuine possibility while the 3pm Saturday blackout - which prohibits Premier League matches form being broadcast in the UK at that time - remains in place. And the upshot of that is that millions of consumers - many of whom simply cannot afford the cost of annual subscriptions to Sky, BT and/or Amazon - will simply continue to resort to accessing illegal streams to get their football fix.
The question as to whether broadcasters lose out financially as a result rages on, with the widely-held view that the vast majority of those who access illegal streams would not - or could not - purchase a Sky or BT Sport subscription holding considerable weight.
However it is quite clear that the current £50 per month-plus fees for a combination of all three services is a major issue for many, especially in the current climate where the general cost of living seemingly rises on a daily basis - the kind of environment in which a streaming platform priced more aggressively (Netflix's basic service costs just £6.99 per month, for example) would surely result in a major influx of new customers for the Premier League's broadcasting partners.
Yet the likelihood of such a solution appears to be many years away, still - meaning that millions of football fans will continue to run the gauntlet of dodgy streams, pop-ups and nefarious links every weekend in their search for a Premier League football fix.
Even though highlights are available via free platforms such as YouTube shortly after the final whistle, many fans still choose to watch matches live via unauthorised sources
Top ten most expensive countries in which to watch Premier League football (via legal means)
1.
Norway: £611.35 (Viaplay)
2.
England/UK: £605.88 (Sky, BT, Amazon)
3.
Denmark: £528.62 (Viaplay)
4.
United States: £322.86 (NBC)
5.
France: £307.20 (Canal+)
6.
Singapore: £296.11 (StarHub)
7.
Qatar: £243.81 (beIN Sports)
8.
Germany: £219.49 (Sky Deutschland)
9.
Italy: £209.66 (Sky Italia)
10.
New Zealand: £208.93 (Sky New Zealand)
* Like to share your thoughts on this article? Please visit the KUMB Forum to leave a comment.
* Disclaimer: The views and opinions expressed in this article are those of the highlighted author/s and do not necessarily represent or reflect the official policy or position of KUMB.com.
More Opinion
Saturday, 4th February 2023
Saturday, 4th February 2023
Friday, 3rd February 2023
Friday, 3rd February 2023
Wednesday, 1st February 2023
Wednesday, 1st February 2023