Filed: Sunday, 19th February 2023
Preview Percy actually has something vaguely complimentary to say about PGMOL this week. It's buried in there somewhere in the midst of his look at Sunday's visit to Tottenham if you can be bothered to look. We didn't...
Next up we visit the stadium which, presumably in an attempt to show that architects have a sense of humour too, resembles a toilet bowl from above where we will be hosted by ENIC International Limited trading as Tottenham Hotspur. Kick-off is at 4:30 on Sunday with coverage by Sky.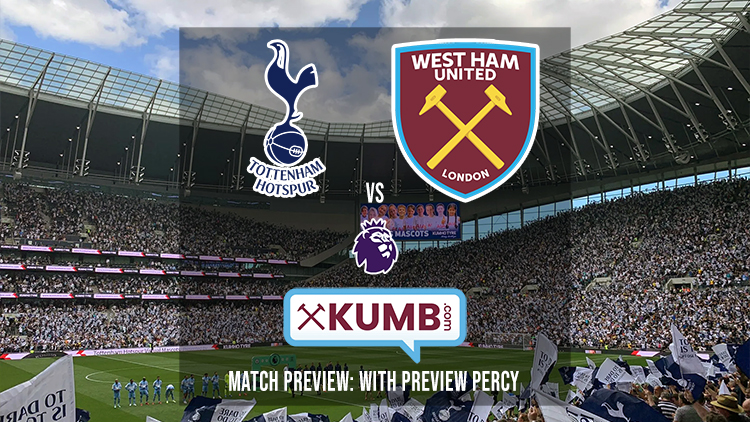 Trains? If you're coming in from Essex, good luck. It'll be the same sort of stuff as last week, though it wasn't quite as bad as BBC Radio Berkshire would have had you believe.
The Percymobile is fitted with one of those music system contraptions that interrupts your favourite pieces of brass band music with the latest traffic news just as the good bits with tubas in them are about to kick in. In my travels after last week's match I was constantly interrupted by the news that buses were replacing trains between Shenfield and Newbury, rather than the decidedly more useful Newbury
Park
.
So just be careful which replacement bus you get on at Shenfield lest you end up somewhat west of Reading. In the meantime if you're out of work, I believe BBC Radio Berkshire may be looking for a travel report compiler.
So Tottenham then. Of all clubs, their support probably has the biggest gap between their self-perceived status and reality. Whilst other clubs may chant "Newport County FC by far the greatest team the world has ever seen" with tongue firmly planted in cheek, in the minds of Spurs fans they really believe this to be the case.
Things weren't helped the other year where they found themselves part of the so-called "Super" League – memorably described as like walking into the Crucible Theatre from the pub and sticking 50p on the table giving rise to even more heightened expectations. Of course, that has been alleviated slightly by the proposal to expand said league to 80 clubs but the die was already set.
So whilst you and I might think that fifth is a perfectly reasonable place for Spurs to be sitting right now, many of their fans would beg to differ and there are many who would like to see their current manager relived of his duties. Some are even complaining that he won't be there for Sunday's match while he takes a bit more time to recover from the removal of his gall bladder.
I have no idea what type of surgery the poor chap had, but Matron advises me that if open surgery was required there's a recommended six to eight weeks recovery period. Either way, it seems a bit much to moan about his absence for that reason.
Their fifth place at present belies a major problem with consistency. Whilst the better sides go on unbeaten runs or long winning streaks, they don't seem to build up any head of steam. It's all slow, slow, quick quick, slow with them. Their league form reads DLWLLWWL since the return from the break and it was similar stuff before.
Still at least their press spin doctors didn't have to invent a supporter-distracting, spurious record for Harry Kane to break this time around. You'll recall them getting Sky to mention his "most goals in a calendar year" and "most away goals" records every five minutes when things were going bandy. At least this time Kane beating the late Jimmy Greaves' Tottenham record is a genuine thing, albeit one so parochial it's hardly worth mentioning outside the Toilet Bowl.
Some of the mumblings from the shellsuit wearers have stemmed from the lack of permanent transfer activity in the last window. Daisy informs me that the only permanent deal was to bring in a 19 year-old striker from Chelsea in the form of Jude Soonsup-Bell. One for the future he may be, but hardly the sort of deal to stir the blood – particularly as one suspects Chelsea haven't noticed he's missing yet.
The main January activity was on the loan market. They brought in Arnaut Danjuma who, apparently was on the brink of signing a similar deal with Everton before deciding that Spurs was probably the lesser of two evils. Danjuma's previous spell on these shores saw him pick up Bournemouth's Player of the Year gong a couple of years ago. He does have eight Dutch caps, but those have been spread over five years and he didn't make the Netherlands squad for Qatar.
The other newbie was Spaniard Pedro Porro. He's arrived on one of those odd "loan with an obligation to buy" deals that seem to be all the rage at the moment. He spent tree years on the books at Manchester City without actually troubling the statisticians, spending time on loan at Valledolid and Sporting, who eventually bought him. His one league appearance so far came in the 4-1 humiliation up at Leicester last weekend.
Let's move on shall we to the Wild and Wacky World of Association Football. And a piece of news so astounding that I had to sit down and have a restorative brandy to help me process the information.
The news is that PGMOL have actually sacked a referee. And actually for incompetence and not for some hushed-up incident in their private life. Ok, Lee Mason was only doing VAR and his departure was "by mutual agreement" (yeah right) but this would seem to mark a radical departure from the organisation's previous policy of defending their employees at all costs.
The arrival of Howard Webb as Chief Technical Officer seems to have sidelined MD Mike Riley, whose reaction to the appalling slump in standards appeared to be to try and speed it up. Just think, if only someone had had the bottle to root out the incompetent years ago things might not be as bad as they are now. Still, it's a start.
And so to us. Well for the second week running we elected for some reason not to turn up until the opposition had taken the lead. Having said that, we did slowly work our way back into the game and Emerson's goal gave the result that, by full time, was well-earned. Chelsea have, of course been bleating about the refereeing, one pundit claiming that it was possible to fall down without one's arm going out to break one's fall. Which of course is nonsense as I would have demonstrated by pushing the pundit over had I been nearby.
Now it probably merited a spot kick, but there was at least an argument to be had to the effect that it wasn't. Danny Murphy on MotD went into apoplexy over the decision, something that might carry a little more weight had everyone not known full well he'd have argued the other way had the decision gone the other way.
Murphy did get one thing right though – his comment on referees not knowing the game was spot on. The VAR monitor on this occasion was Swarbrick who, not a week or two previously had ignored three separate clear and obvious red card challenges at the Brighton v Liverpool game. It seems get something wrong in favour of the big boys and everyone shrugs their shoulders. Do something that goes against them and you get suspended, as Swarbrick is this weekend.
Meanwhile Jarrod Bowen ended up on the floor twice in the box with no proper review, largely as the result of the sort of challenge that saw the visitors going for the "how many times can a player roll over from the softest of caresses" world record. And as for what would have been our winner – sure, Declan Rice was offside, but only because Reece James had pushed him into that position. The push having come just before the ball was played the correct decision would have been to retake the free-kick, but if Murphy commented on that I must have missed it.
Oh and a note to Chelsea supporters – I don't really think I need a lecture on "selling my soul" from a club whose supporters bask in the glory of a successful period financed on the back of Russian oligarch money – remember Abrahamovic was banned from the UK long before the Ukraine war prompted sanctions.
On the injury front Alphonse Areola and Lucas Paqueta are definitely out. Kurt Zouma, Luca Scamacca and Nayef Aguerd probably out. Aaron Cresswell has been ill, but may make the bench. Meanwhile Maxwel Cornet has popped up on Mr Moyes' tracker app and apparently the driver is 20 stops away and will be at Rush Green on Monday. We'll see.
So to the prediction. Well this is always a tricky one to judge because they do tend to raise their game in their Cup Final and the probable absence of Aguerd is something of a concern to me. They don't draw many, but I have an inkling that that trend might be bucked on this occasion.
So the £2.50 I was going to chip in to the PGMOL redundancy fund will instead be wagered on the scores being level at full time. Mr Winstone, please could you place that sum on a 1-1 draw and I'll settle up soon.
Enjoy the game!
When last we met at the toilet bowl: Lost 3-1 (Premier League – March 2022)
Our third game in a week following the splendid extra time win over Sevilla a couple of days previously. Zouma opened the scoring on 9 minutes, sadly his own goal giving the home side the lead. Son doubled the lead before Benrhama reduced the deficit before the interval. Despite pressure the equaliser never came and the exhaustion of having played a decent team was decisive with Son putting away an 88th minute third as we pushed forward. They probably held an open top bus parade.
Referee/VAR Michael Oliver/David Coote
Oliver seems to think his errors don't count because someone once told him he was England's best referee. Coote seems to think his errors don't count because, well, nobody else's do, do they.
Danger Man: Harry Kane
They've probably told him that he stands to break the record for goals scored on a Sunday by a player whose surname rhymes with "lane" (only counting matches that kick-off at 4pm or later). The club shop is preparing the commemorative t-shirts as we speak.
Percy & Daisy's Poser-Type Thing
Last time we asked you how many of the trophies listed on the Chelsea website were won before they were bought by Roman Abrahamovic?
Well done to Mrs Pamela Art-Ofnoise of Prittlewell who responded thusly:
The Chelsea website lists 34 major honours. Of these, 13 pre-dated Abrahamovic but only if you include a Charity Shield and two wins in the Full Members Cup, a nonsense competition dreamed up by Ken Bates and then-Palace Chairman Ron Noades with the specific intent of giving Chelsea and Palace a day out at Wembley that they would otherwise be unable to achieve
.
This week we look at a bit of Spurs history and ask, what competition did they win as part of their tour of South America in (circa) 1909 and what prize did they bring home as a result?
Good luck everyone!
* Like to share your thoughts on this article? Please visit the KUMB Forum to leave a comment.
* Disclaimer: The views and opinions expressed in this article are those of the highlighted author/s and do not necessarily represent or reflect the official policy or position of KUMB.com.
More Opinion
Wednesday, 22nd March 2023
Thursday, 16th March 2023
Wednesday, 15th March 2023