Filed: Saturday, 19th August 2023
It seems that the refereeing authorities are now having to issue apologies to on a weekly basis. We know how that feels. Here's Preview Percy. Sorry...
Next up we play host to Chelsea. Kick-off is at 4:30pm on Sunday – get used to it. Buses replace trains on the C2C lines so as ever check before you leave and all that.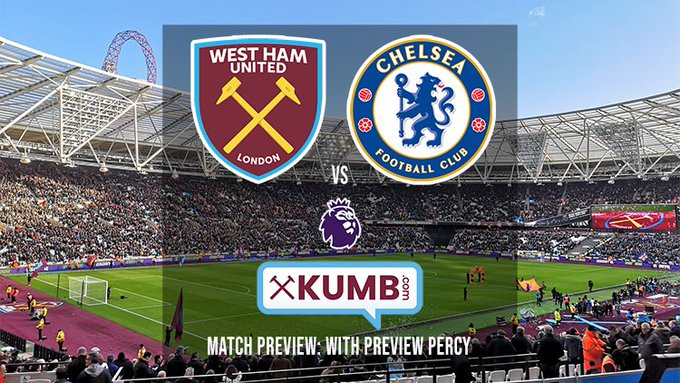 So Chelsea then. The summer arrival of new boss Mauricio Pochettino coincided with what even the most jaundiced of their supporters would concede has not been the most successful of transitions from Russian Money Laundry into more legitimate ownership.
Whilst the authorities seemed to have no issue with the billions pumped in by Abrahamovic one way or another, the takeover by Todd Bohley has prompted scrutiny from the authorities responsible for pretending to enforce the Financial Fair Play rules. The main trick they have used over the years has been to give players mega long contracts, thus writing off the player asset over a long period.
An £80m deal then appears as a £10m a year deal when a player signs an 8 year contract. UEFA have outlawed this practice but that's of no concern to Chelsea this season as, hilariously, they haven't qualified for Europe.
Of course one of the ways around those pesky FFP rules has always been to bring in more money through commercial activities – sponsorship. Manchester City's trick has been to disguise money pumped in by the owners (not allowed) as money from sponsors (allowed). Famously their owners once ordered their sponsor to pay them a full bonus for winning the FA Cup – in the year they lost to Wigan.
Such financial sleight of hand is not available to Chelsea at the moment as the principal source of such income – shirt sponsorship – rather depends on them having a shirt sponsor. The Premier League blocked their original choice of a TV station lest the League's own TV "partners" have their noses put out of joint. And since the subsequent search for a sponsor has proved unsuccessful their shirts will be unadorned this weekend unless something happens fairly quickly.
Domestically the authorities haven't gotten around to changing their rules on contract lengths yet so it's been business as usual on the transfer front, as Daisy discovered during her research.
The first arrival was striker Nicholas Jackson, who, as his name suggests, is a Gambian-born Senegalese international. The fee paid to Villareal was reported as being £32m and, unsurprisingly, the player has signed an eight-year contract.
The next arrival was Christopher Nkunku whose transfer fee from Fizzy Drinks Leipzig came to £52m. His six-year contract is one year more than the maximum period allowed by UEFA but, as I mentioned, they're untroubled by European competition this year. Nkunku came up through the ranks at PSG and has 10 full caps for the French without yet troubling the goalscoring statistics.
The arrival of Portuguese youth international Diego Moreira is one that baffled many, the fee being precisely zero. The Belgian-born winger owes his birthplace to his Dad being on the books of Standard Liege at the time. Daisy didn't get details of his contract length but given it was a freebie I guess it doesn't really matter how many years you write that much off.
Normally one wouldn't give up column inches on an 18-year-old whose first action on arrival was to be loaned out. However, the instant departure of Angelo Gabriel does leave a part open in this year's Stamford Bridge Nativity play. The Brazilian came in from Pele's old club Santos before heading straight back out the front door to Strasbourg.
They paid £24m for Rennes midfielder Lesley Ugochukwu. Another youngster, the 19-year-old has overcome the handicap of his parents spelling his given name the girls' way to be nicknamed "the new Viera", thus becoming the 100th promising French youngster to be given that nickname.
Defender Axel Disasi fetched £38.5m on his transfer in from Monaco. His arrival has football headline writers licking their lips in anticipation of his first bad game so they can print the word "Dis-aster" or variations thereof. Another six-year contract deal, he opened his account with the equaliser in last week's draw with Liverpool.
Their last two signings made the trip up the M23 from Brighton. 'Keeper Robert Sanchez cost £20m and, just for a change, he signed a seven-year deal. He has been capped at full level by the Spanish though he is probably number three – possibly now two – in the order of succession to the Spanish goalkeeping berth – but I'm willing to go out on a limb here and suggest that he is the only player selected at International level by the Spanish to have played for both Forest Green Rovers and Rochdale, both of whom were on Sanchez's travel itinerary in his early days on the south coast.
The transfer of Moses Caicido was finally concluded last week after the player plumped to move no further north than West London, despite – or maybe because of – Liverpool's interest. He had been looking for a move since January, having been publishing messages that effectively begged Arsenal to come and get him.
When Brighton played hardball and refused to let the player go he ended up signing a contract extension as recently as March. Chelsea stumped up £115m for the player, trumping Liverpool's £111m bid and handing Caceido a – yes you've guessed it – an eight-year contract.
I was just about to send Daisy off for a well-earned cup of tea and a biscuit – perhaps one for her as well – when the news arrived that they had spent a further £53m on Southampton teenager Romeo Lavio. Lavio had been signed from Man City at the start of last season and Citizens did have a buy-back clause included in the deal but apparently that doesn't kick-in for another year, enabling Chelsea to annoy Liverpool, who were interested, for the second time in a week. Oh – and six years apparently.
And so to the wild and wacky world of association football. Well last week I commented on this year's refereeing flavours of the month. These are the annual tablets of stone handed down by IFAB, combined with PGMOL's whims as to which of the laws of the game are to be more rigorously applied. Which PGMOL do in a very patchy and inconsistent manner for a month or so to the end that by November we are all scratching our heads and saying for example "whatever happened to that initiative to stop players surrounding referees".
This happens every year at the expense of referees getting even the most basic things right in the first place – something that might just reduce the number of occasions when players surround referees.
For example the penalty not given against Manchester United on Monday night. This would have been bad enough without VAR but to see two supposedly highly trained referees decide that a keeper is fully entitled to wipe out an opponent just goes to show that some of these initiatives are clearly window dressing, designed as they are to treat the effects of the underlying problem rather than its causes.
O'Neil at Wolves received the standard apology which, presumably, in its written version is available in template form. However, unless these apologies become exchangeable for league points, that will be of no use to Wolves should they go down by a point next May.
The officials involved in that fiasco have been stood down for the weekend which begs the question of how anyone who didn't think that was a penalty even after several replays got to that level in the first place. And Forest were on the end of a similar travesty as Rice pushed the ball away with his arm in the penalty box. Everyone so seemed intent on saying that it wasn't a penalty when it so clearly was that it looked like the decision had been pre-programmed into the system before the question was asked.
Elsewhere we should raise one's hat to the distaff side of the football family once more on qualifying for the World Cup Final with a splendid performance against the Matildas. Spain in the final will be a toughie for sure but we'll cross that bridge when we come to it. Meanwhile perhaps the Aussies will shut up about the fact that the weather allowed them to retain the Ashes for long enough to serve me my pint now.
And so to us. About Bournemouth. Is it just me who finds clubs trying to stir up an artificial atmosphere a bit, well, sad really? In the 1960s and 1970s there used to be a thing called the Football League Review. This was a programme-sized magazine that clubs could insert into an actual programme as a method of producing a programme with a decent number of pages without having to go to the bother and expense of writing all those pages.
It now seems that there is a musical equivalent of this, with Paul McCartney apparently having licenced the rights of 'Hey Jude' to any club who hasn't managed to get a song of their own over the years. See also Brentford and I suspect a few more this season.
As for the game, I regard last week as two points dropped rather than a point gained. We were cruising to what, at that point, would have been a comfortable and deserved win. Then we stopped playing. We sat back with our feet up.
When we won the ball we abandoned any attempt at trying to use it in favour of lumping it forward in the hope that when it did actually go in the vague direction of Antonio, he might be able to hold on to it and bring other players into the game. This didn't happen. Yes the equaliser was flukey – a mis-hit shot deflecting nicely into the path of Solanke – but frankly we asked for it.
The bright spot during the earlier part of the proceedings had been the form of Souceck from whom a great weight seemed to have been lifted. Bowen's finish for the goal as well was a bit useful following good work from Fornals and the aforementioned Souceck. I guess if you are offered a point away from home I guess you'd normally take it – particularly on the opening day. However there was still a sense that things could/should have been so much better.
There was movement on the transfer front as James Ward-Prowse finally arrived. Having already played for Southampton he will be in contention for this weekend. There are a lot of noises to the effect that "he's not just a dead-ball specialist". Which is of course true. However it will be so nice to have a justified sense of anticipation if/when we get a free-kick in a decent position.
It would appear that the Maguire "deal" is going nowhere which at least will spare us the sight of an ear-cupping goal celebration should he have scored against a League 2 side in the League Cup. Other irons are in the fire as we speak (see what I did there?) and a couple of more arrivals look – well I will say possible rather than likely. Put that down to experience.
At least Paqueta, whose future, is still up in the air, showed no signs of being affected by all the brouhaha. Oh, wait...
On the selection front we have no injuries to consider. Whilst Ward-Prowse should be available to play the noises surrounding Edson Alvarez continue to be on the more cautious side of things, given his lack of a proper pre-season. We will see.
And so to the prediction. Well they looked good in places in the second half against the Scousers last week. However, there were spells when they looked very much a work in progress and Liverpool got some value over the quick sharp break. On the other hand, when we were on the back foot last week the sharp break wasn't happening, depending as it does on the ball being held up to enable the midfield to push up in assistance.
Having mulled this over I have elected to place the £2.50, that Daisy's Financial Fair Play rules would have had me contributing to some household goods or other, on a stalemate. So Mr Winstone, please place the whole lot on a 2-2 draw.
Enjoy the game!
When last we met at the Olympic: Drew 1-1 (Premier league February 2023)
Jao Felix opened the scoring with Emerson equalising on the half hour. Chelsea were denied a penalty as the ball hit Soucek's supporting arem. As apoplectic as they were it was still not as bad a decision as the one which denied us an equaliser at their place when two qualified referees decided to ignore the laws of the game. Again. Sound familiar?
Referee/VAR: John Brooks/Paul Tuerney
Brooks was given a week's suspension when the bloke with the crayon drew the line in the wrong place in a Brighton match against Palace last season. The fact that the error was visible with the naked eye was revealing.
Danger Man: Conor Gallagher
Though there are more expensive armaments amongst their firepower he is on a mission to try and keep his place as the ownership mulls over a sale to balance the FFP books.
Percy & Daisy's Poser-Type Thing
Last week we asked you to pick up the bones from this Bournemouth Evening Echo headline:
Parking Ticket given to police car actually contained a XXX-XXX XXXXXXX
The missing words were, of course "Kit-Kat Wrapper". Well done to Mrs Josephine Hinge-Warbler of Shenfield who was first out of the digital hat with the correct answer.
This week we have a more straightforward question for you. And it is this:
Scottish outfit Partick Thistle's main selling point is that they are a Glasgow-based side without all the sectarian nonsense that attaches itself to the old firm. Small though they may be though they were once valued as being 100,000 times more valuable than Chelsea. We ask you "how?"
Good luck everyone!
* Like to share your thoughts on this article? Please visit the KUMB Forum to leave a comment.
* Disclaimer: The views and opinions expressed in this article are those of the highlighted author/s and do not necessarily represent or reflect the official policy or position of KUMB.com.
More Opinion
Sunday, 24th September 2023
Thursday, 21st September 2023
Thursday, 21st September 2023
Tuesday, 19th September 2023
Friday, 15th September 2023
Tuesday, 12th September 2023