The lack of respect shown to West Ham's most successful manager in almost 30 years has grated on more than a few, it seems. It's not the West Ham way.
David Moyes has been the target these past few days and weeks of a relentless, attritional assault on his tenure at our club. And we now have a fan base split like never before, and it's not pretty to watch.
It's been fanned by 'influencers' - I think that's the best was to describe them. Insiders, bloggers, fans groups and rent-a-ranters on YouTube. It's been on-going for a while.
Now there's been a backlash. The new technical director Tim Steidten's role in all this has been the latest aspect of a very bitter war of words, with the irony that the perpetrators of the Moyes abuse are up in arms. How about a ceasefire? This definitely isn't the West Ham way.
We also had our treatment of Declan Rice questioned last week, all that pantomime booing. We all know that Rice got a standing ovation from the London Stadium crowd ahead of the win over Arsenal, but come the match he was a player with the enemy and got some stick, all's fair etc.
That's the way it is. Afterwards he applauded all four sides of the stadium and got the right response. See you in February, mate.
That was the West Ham way. The stick that Moyes - and now Steidten - are getting, is not.
A better attitude, some respect and gratitude maybe, would have produced a better atmosphere. Whether the hate is being prompted from within the club or is it the end product of months of animosity from those close to the club we will never know, but it has gone into overdrive in the past week or so and could even be affecting the players.
He's been labelled a dead man walking - a poor choice of words that, in the current climate - even a caretaker in the final eight months of his contract. I'm not sure I like the way people are trying to embarrass, even humiliate him either. Not the West Ham way.
If there's going to be a change of manager sometime down the road, that's down to David Sullivan and the board. It shouldn't be done and dusted by the loudest shouters on social media.
Everybody is entitled to an opinion, but there's been backlash from the less hysterical fans who don't believe enough respect is being paid to a man whose win ratio in the Premier League era is better than any of the eight managers that have preceded him.
And if you want some context only Billy Bonds, of all of the 17 managers in our history, has a better win rate. Sir Trevor Booking's 78.6 per cent record over just 14 games is not really a fair comparison for obvious reasons, although he's still for many the best long term manager we never had.
Bonds, who took us into the Premier League, had only a short time there and has a win ratio of 57.2 per cent from 237 matches. Moyes, with 225 matches, now has a rate of 53.6 per cent.
Say what you like about him - and many have - but facts speak louder than rants. Moyes is without question, the most successful manager of the David Sullivan era and has a better success rate that Ron Greenwood (49.2 per cent from 656 games) and John Lyall, who had 52.3 per cent from 779 games. Charlie Paynter, Lou Macari, Alan Pardew, Ted Fenton and Sid King all had 51 per cent or more.
In no way am I trying to cast Moyes as better than Greenwood or Lyall, the men who shaped West Ham's modern history, and every season or decade has to be judged on more than just wins. Greenwood and Lyall won more trophies and laid the blueprint, Fenton ended 23 years in the second division wilderness and established our Academy, so success can be debated.
But what Moyes has achieved with us in two spells deserves better than the abuse he is now getting. Relegation in the wake of Manuel Pellegrini and Slaven Bilic would have been catastrophic. Look at Bolton, Derby, Leeds, Charlton, QPR... You get my point, where would the money come from then?
Under Moyes we have advanced. For a start, we were ranked 169th in Europe five years ago. Now we are 32nd. Rattling off the three times in succession Euro' appearance and the two top seven league finishes cuts no ice anymore.
Ok, well how about the fact that on the two occasions Sullivan has turned in near desperation to Moyes? We were in the bottom four - 17th and 19th, to be precise - both times.
So you want a different style? More attacking, more modern - if you like - and you want Timmy wheeler-dealing it all? Ok, but why spend time wasting your bile on Moyes? Where would we be without him?
It doesn't sit well with many that this is the road we are on. The players, too, must be affected. No surprise then that Jarrod Bowen has been openly praising the Moyes counter-attacking style. James Ward-Prowse has been honest enough to make sure we all know it was the players and the succession of mistakes that caused the defeat at Brentford, from a winning position. Emerson has even gone on record of calling Moyes a father figure and a manager the team respect.
It's easy to say "they would say that, wouldn't they"? But players when they are not in tune with the manager are out of training ground's in their Porches faster than Concorde.
I must admit, the club haven't helped. To let it be known that they would produce their own version of 'fire and rehire' at the end of the season by insisting they will evaluate the manager's performance then, hardly made him feel wanted.
I can't think of a club in the country who would not offer their manager a new contract after what they would see as sustainable progress on and off the field. You can bet Moyes was a touch miffed by that approach.
We are led to believe Tim is now in control of everything, transfers and scouting. That's been pretty much confirmed by Sky's Dharmesh Sheth with his "there have been some minor changes in the background". The TalkSport boys have been on about it for days.
And then came the backlash. The claim that Tim was responsible for the acquisitions of Kudus and Alvarez, for example, is being doubted. Deals that have long been put at Tim's door, despite the known fact that Moyes had the pair scouted by Mark Noble last season. Moyes also let it be known that his former player John Heitinga was very helpful, having been sacked by Ajax in June.
That was backed-up, rather surprisingly, by ExWHUEmployee, the one main insider so many trust, insisting that the only deal Tim was fully responsible for was Konstantinos Mavropanos. I suppose that whoever you favour, stretching the facts to prove your point isn't advisable.
It's all changed so quickly. Maybe at the last international break. Beforehand we were seventh, had lost two of 11 games and had just held Newcastle, a game many felt we deserved to win.
A couple of weeks later, with some leaked changes backstage and the world started to collapse. Outplayed at Aston Villa, losing our unbeaten Euro record in Athens and then being mugged by Everton. It's not been right ever since.
Some have even started to question Tim's appointment. Back last summer it was routinely reported that Sullivan and Moyes had a debriefing after Prague and neither wanted a technical director.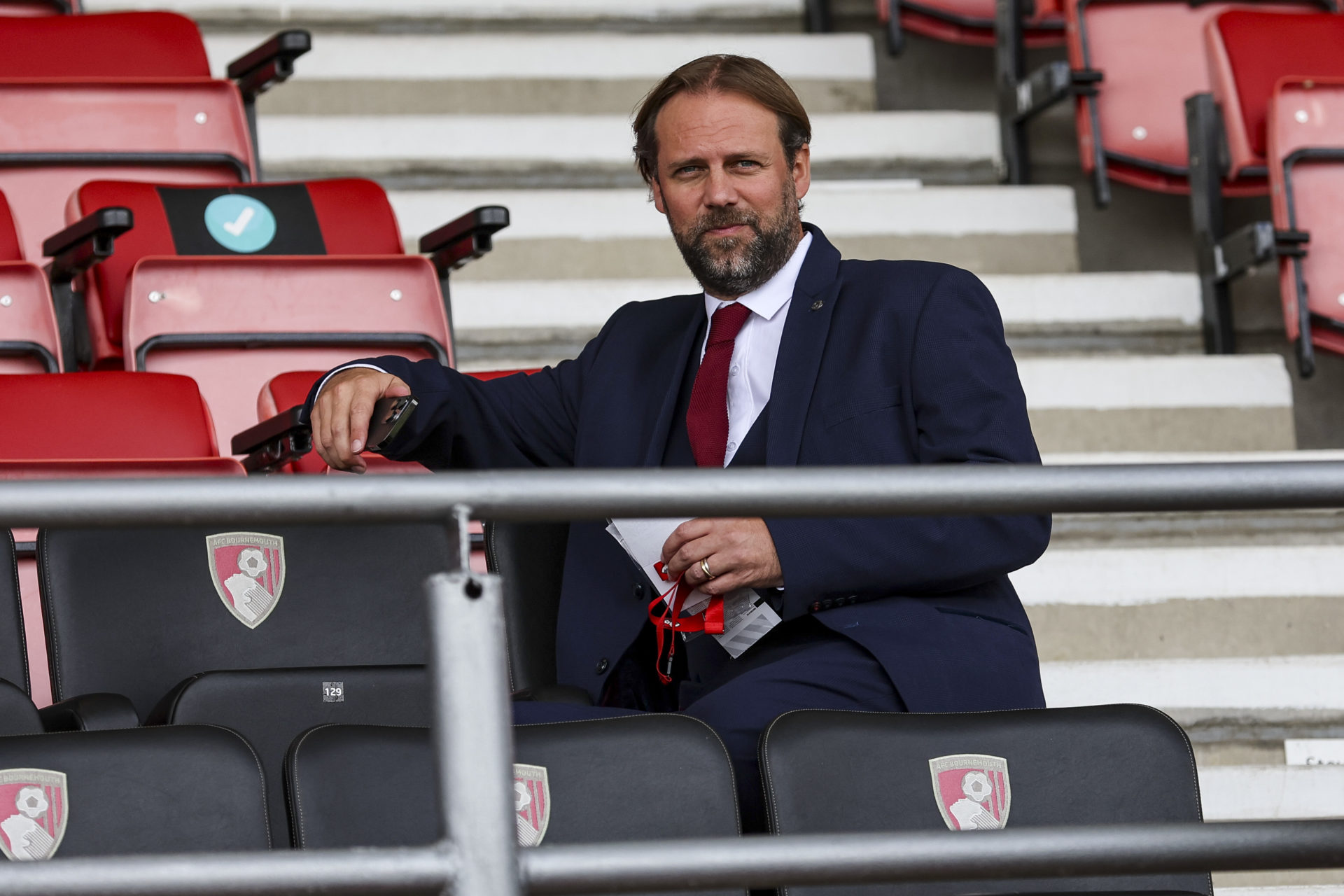 Again some sources claim the appointment was not instigated by Moyes or Sullivan. So whose idea and decision was it then? We can only guess. Now Tim is picking the players and the new manager.
I have some sympathy for the German. Just how much did he know about the politics at West Ham? Other sources insist he was brought in to handle the long term future, with Moyes or Sullivan. Nothing too wrong with that, finding a successor for Moyes, now 60, rather than a replacement, there is a difference. He could have wanted a dignified exit, a less stressful job back working for UEFA.
That's where he was when we last picked him up, and that's how we got Vladimir Coufal and Tomas Soucek, Moyes having spent some time analysing Champions League games and he saw Sparta Prague's praised performance in Barcelona.
As for Sullivan, he's 75 in February and he may well one day want to sell up or take a less stressful role. I think I'll leave that one there, shut up at the back you lot!
So we are where we are. Interestingly, ExWHUEmployee is also making much of the 'it's not all over yet' line, insisting the end of season review is on the cards.
Either way, the current rantings against Moyes are disrespectful if not unexpected in this world of social media assassinations. But everyone should surely know this way is not the West Ham way.
Looking back over Sullivan's record of sacking managers, with us and Birmingham, is interesting. Only twice has he sacked a West Ham manager during a season, much more likely at the end of their deals.
At Birmingham, between March 2003 and October 2009, Sully had five managers. He inherited Terry Cooper, and then employed his mate Barry Fry for a three years. The wonderfully talented Trevor Francis was there from May '96 to October '01, with Steve Bruce from December '01 to November '07. Alex McLeish was then appointed, and outlasted the Sullivan-Gold regime.
There's no real pattern there, although it did throw up Steve Bruce's name. His son, Alex, who used to play youth football with my son, has just started out on his first managerial post. Makes me feel bloody old sometimes.
* Like to share your thoughts on this article? Please visit the KUMB Forum to leave a comment.
* Disclaimer: The views and opinions expressed in this article are those of the highlighted author/s and do not necessarily represent or reflect the official policy or position of KUMB.com.
More Opinion
Friday, 8th December 2023
Thursday, 7th December 2023
Sunday, 3rd December 2023
Thursday, 30th November 2023
Wednesday, 29th November 2023
Tuesday, 28th November 2023