Coming to TVs near you soon.
Full list here
, these are the edited 'highlights'.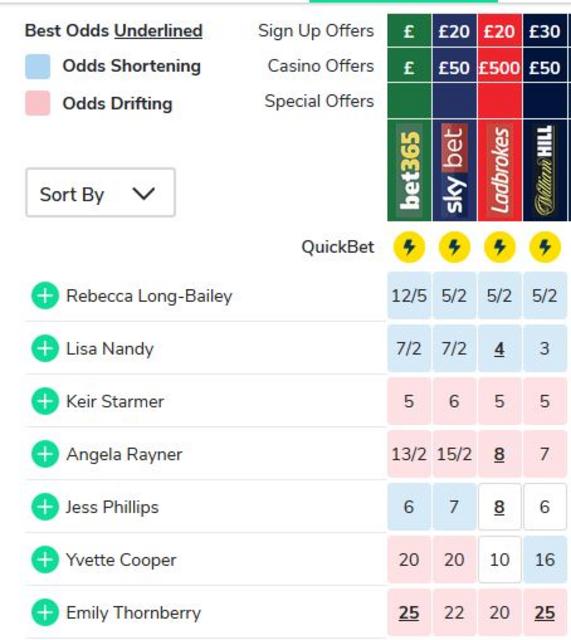 Being the Labour Party, this means nothing. If their election process is as before, they'll end up with the compromise candidate least hated by MPs, membership/Momentum and the unions. MPs not unreasonably want someone electable, Momentum/activists want a hard socialist figurehead to lead their 'Smash the system and kill the rich' rallies while the unions want someone who'll promise to nationalise everything.
The party has a difficult choice. Do they keep their socialist principles and choose one who they feel the country needs, or pop some realism pills and go for someone the country might want?