by Staff Writer
Friday, 11th January 2019
West Ham have responded to transfer speculation regarding Marko Arnautovic - by posting an unattributed quote on social media.
The club were rocked on Thursday by a statement from Marko's brother Danijel, who insisted that the West Ham forward wished to leave the club with immediate effect having purportedly been made a lucrative offer to move to China.
And as a result, West Ham took the rather unusual step of responding via social media rather than using their website to post a statement - and by using an quote accredited to nobody inparticular.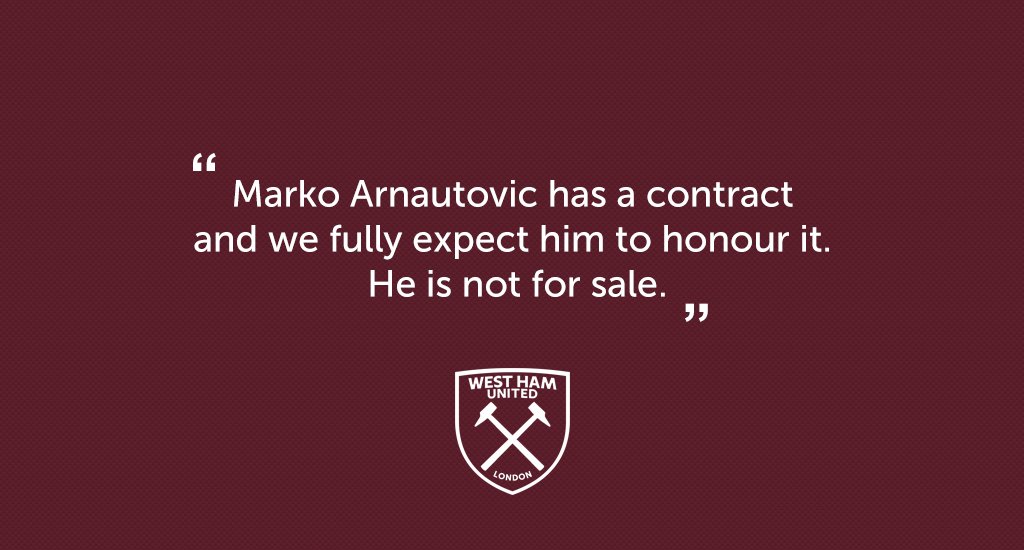 West Ham's response - via social media
Arnautovic's situation has been likened to that of fellow former KUMB Player of the Year Dimitri Payet, who left the club in acrimonious circumstances two years ago this month having refused to play for the club until such time as a transfer had been arranged.
The former French international was eventually sold to Marseille for £25million two days before the end of the January 2017 transfer window, with the club having more than doubled their initial £10.7million investment.
* Something to say about this story? Please visit the KUMB Forum to leave a comment.
More News