by Staff Writer
Wednesday, 10th November 2021
KUMB.com are delighted to announce the relaunch of the Knees up Mother Brown Podcast!
It's been some considerable time
since we produced a regular Podcast
- but we're delighted to announce that a brand new team, led by
Chris Wilkerson
, will be producing a regular show for your edification.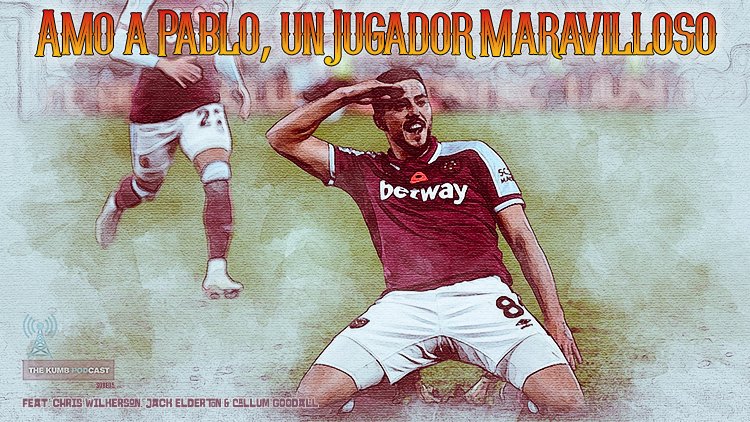 Episode 5 of the new KUMB Podcast is out!
Chris, who also pens
KUMB's match reports
is joined by two shining lights of West Ham social media in the shape of
Jack Elderton
and
Callum Goodall
on the new weekly stats and tactics show, which is published in both audio and video formats.
The new KUMB Podcast focuses heavily on analytics, thereby offering something a little different to the current plethora of West Ham-related content.
Episode four of the new series - entitled 'Amo a Pablo, un Jugador Maravilloso' is available now to watch via KUMB.com's YouTube channel - and neatly embedded below so you don't even have to leave the site to watch!
In this week's show the team look back at another winning week which included the 3-2 defeat of Liverpool at the LOS!
Also on the menu in the latest episode are West Ham's set piece superiority, red cards (or lack of) and a regular dip in David Moyes' tactics.
* Let us know what you think of the new format by
commenting on the KUMB Forum
.
Podcast Timestamps
0:00 Liverpool reaction
8:40 Red cards?
17:54 Tactical breakdown & Goals!
39:43 Set-pieces: Why are we so good?
46:46 Genk: A new system
55:06 Back to normal & Benrahma
* Something to say about this story? Please visit the KUMB Forum to leave a comment.
More News
Tuesday, 18th January 2022
Tuesday, 18th January 2022
Monday, 17th January 2022
Monday, 17th January 2022
Monday, 17th January 2022
Monday, 17th January 2022