by Staff Writer
Friday, 12th November 2021
Former Hammer Mark Robson has returned to West Ham in order to manager the club's Under 23s following the departure of Dmitri Halajko.
41-year-old Halajko's departure was confirmed by the club on Friday - since when he has been replaced by Robson, who spent just over a year as a Hammers between 1992 and 1993.
And his loss has been keenly felt by Peterborough manager Darren Ferguson, who said: "It is never ideal to have to make a change within the management structure midway through the season.
"The changes that have been made are designed to make as minimal impact as possible and we will see how it goes as we move forward."
Born in Upton Park, Robson began his career with Exeter City before moving to Tottenham, for whom he featured on just eight occasions in five years at White Hart Lane - including his debut against the Hammers in December 1988.
Following several loan spells he returned to his home town club in 1992 and made 47 appearances for West Ham - who he supported as a boy - before being sold to Charlton, having helped The Irons return to the Premiership.
West Ham paid just £50,000 to sign Robson from Tottenham; he was sold to the south London side for £125,000, having made just three appearances for United in the top flight.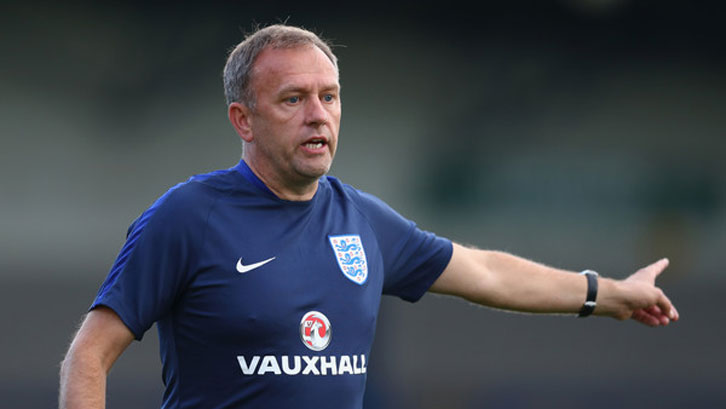 Robson the coach
He has spent the last 20 years as a coach, which has included spells with Charlton, England's Under 17s and Under 20s plus Aston Villa. He was appointed as Peterborough's assistant manager in 2020.
Robson has been replaced at the Championship club by another former Hammer, Matthew Etherington. Everyone at KUMB wishes both former Hammers the best of luck in their respective new roles.
* Something to say about this story? Please visit the KUMB Forum to leave a comment.
More News
Saturday, 22nd January 2022
Saturday, 22nd January 2022
Saturday, 22nd January 2022
Saturday, 22nd January 2022
Saturday, 22nd January 2022
Saturday, 22nd January 2022