by Staff Writer
Friday, 26th November 2021
It was hardly an unexpected outcome for the long-suffering fans of Rapid - yet the manner in which they succumbed to Europa League defeat against West Ham appears to have infuriated many supporters. The view from Vienna, in the latest edition of the OV...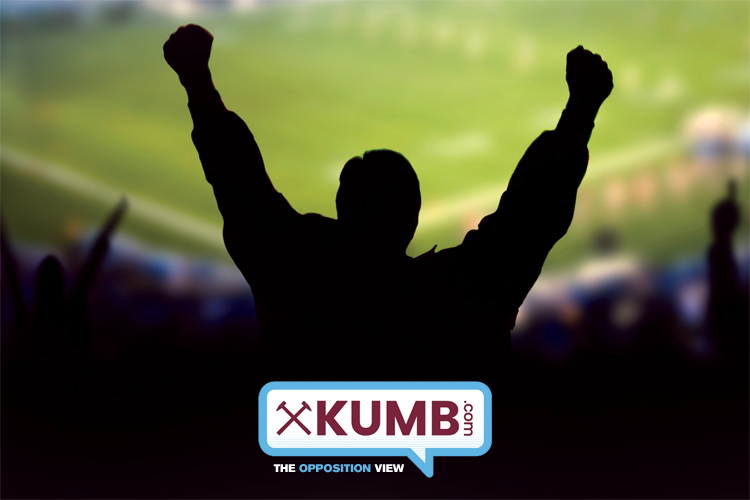 "You don't expect much against such opponents, but it is disappointing when you look so helpless and you have the feeling that the opponent only has to be a little serious in order to dominate us. It's particularly noticeable how far behind the midfield of the top leagues we are technically. The movement off the ball is too static, after the pass the position is rarely taken up again and it is even rarer that the ball comes back. I'm convinced that with a positive approach and the willingness to implement it with the necessary effort, you can minimise the gap. Special mention by the way to our shots. I was never a particularly good player, nor was I a striker - but I'm pretty sure that apart from the shots from Fountas, no-one trouble Areola. Conclusion: You don't have to be embarrassed about losing 2-0 to a Premier League club, but you still can't be satisfied."
- Silva
"I preferred that game to the first leg. Of course I didn't expect anything and was therefore not disappointed, but that has more to do with the fact that I just wanted to be in the stadium yesterday. It seemed to me that we had more confidence than in the first leg and didn't just concentrate on defending, although our defence made mistakes on both goals. Vlasic should never have been able to cross - Moormann has to be closer to the man and Pauli has to be better positioned. Maxi's foul was just stupid. All in all, I didn't expect much and was therefore hardly disappointed. The good thing is we have a winner-takes-all game in Genk to come."
- Alex1995
"It wasn't our first XI yesterday, but it wasn't West Ham's either. And no, I don't expect us to win, however the gap is alarmingly large. This not only runs through the Europa League campaign but also last year. I didn't expect a victory but I expect that you stand close to your man and go into the duels. We gave the opponent too much space and were all at sea. That's the least I would expect from the 11 players who started the game, then you can leave the field with your head held high even after a 2-0 defeat."
- Woody
"I expected little and yet it is sobering how hopeless we were from front to back. We can neither make it difficult for the opponent nor are we dangerous up front. Countless bad passes out of play or, even worse, to the opponent. Gaps between the lines that a plane could land in, no players in West Ham's penalty area and hardly any movement off the ball. We've failed in the basics for a long time. And it becomes particularly difficult when the few veterans that we still have are among the weakest. Stojkovic was inferior from the first minute and unfortunately Max Hofmann only upsets me. He's green and white through and through, but he's not particularly good at anything. Aiwu was again one of our best players, but even he lost the ball in dangerous areas. In the end nothing happened, I expect a similarly gutless performance in Genk as in Zagreb. I've been resigned to the fact that we won't see any good performances until spring."
- Gunner
"West Ham were superior to us physically, technically and athletically. For me it was ok and we could have scored at least one goal, but on the other hand we could have conceded even more. Gartler is still partly genius and madness, thanks to him. I also liked the substitute Ballo . As for psycho Max, I will never understand why he is captain. With every clear foul he is just pissing me off. The defeat belongs to him all by himself, what a stupid foul for the penalty. All in all there was no shame in losing to West Ham and nnow, we concentrate fully on Ried."
- Jonny Weissmüller
"This match will be remembered as a meaningless training game. West Ham were three to four steps above us, even though they only played at half throttle."
- Rapidler_1899
"Unfortunately, there was no fire in the performance at all. Arase, Fountas, Hofmann, Moormann an Aiwu made obvious effort but the rest more or less surrendered to fate. I think the players had the Ried game this weekend in their heads right from the start. If you see a really committed performance this weekend where everyone plays with full commitment, then that's okay and then I can live with yesterday's performance. To be honest, even with full commitment and our best eleven, we would hardly have had a chance against West Ham."
- Ernesto
"I expected that, after a 1-0 win against Altach, we weren't going to beat the fourth place team in the Premier League. The expectations weren't too high, and after a few games with spectators it was a horror to have to watch a ghost game again. The athletic inferiority was evident and yet it was ultimately two cheap goals - and at an inconvenient time - that cost us. One positive to be highlighted is Gartler' sperformance in goal. And Ballo seems to improve with every game."
- P200E
"We played against a top team in the Premier League. It's not surprising that we lost, but the manner in which we did is very annoying. I can't get rid of the feeling that we could've taken a point from that game."
- GRENDEL
"It's clear there is a massive class difference between the Premier League and the Bundesliga. if Rapid want to win such games, two things have to change: we have to play with confidence and we have to grow beyond ourselves - on the other hand, the opponent has to play along, and be a little weaker. What is also necessary against such opponents is a full, noisy stadium that incites us and drives us forward. The new coach has to be in place for the winter preparation at the latest."
- beatboy
"The thing that annoyed me most was Max Hofmann's action on the penalty kick. Deep into stoppage time and such a stupid foul. Then his interview where everything was fine and everything is fine. For me it is now a huge problem that a player who has the highest Bundesliga level is our captain. Even if many people see it differently because Maxi is so popular, his efforts are not worthy of the captain at Rapid."
- Luki86
"A 2-0 defeat against a Premier League club is certainly not the end of the world. Much more problematic is that our results against Bundesliga clubs are often similar."
- Hütteldorfer94
"What bothers me the most is that this year we just don't see a team on the pitch - just lone fighters. Last year we had a unit that fought for its goals; this year half of the squad only care if they can stay next season. This is the effect of numerous expiring contracts. We had to put together a new team in the middle of the Corona-related financial crisis and invest money that could have been invested more sustainably."
- Ernesto
"Although some regular players were spared, the boys knew what to do. The goals conceded were too cheap, of course, and it wouldn't have been that easy for such a top opponent. We got what we wanted, a chance in the final game in Genk. And our supporters are rested for the important game on Sunday in Ried."
- since-1899
"Vlasic, who supposedly is yet to settle in at West Ham is not a B-team player."
- Patrax Slater
"No one could seriously count on a point against West Ham. Unfortunately, against such top teams, you can see the class difference very directly and clearly. You are left standing in sprints, clumsily lose the ball and watch when someone jumps higher and heads into the goal. It is perhaps a positive that one could theoretically learn something from such educational games."
- Da Oide Bimbo
"Of course, West Ham are a great team so we don't need to pretend. But if you have seen Red Bull versus top teams or, in recent years, LASK or WAC in the EL, then you have the impression that you can at least physically fight against it a bit with the right effort! Yesterday I didn't have that impression at all."
- Woody
"If you can't motivate yourself 100% for the highlight of the season against West Ham, then you'll probably be even less motivated for everyday life in the league. With this attitude it will be a very, very long season."
- Hütteldorfer94
* Comments originally published on austriansoccerboard.at
.
* Something to say about this story? Please visit the KUMB Forum to leave a comment.
More News
Tuesday, 18th January 2022
Tuesday, 18th January 2022
Monday, 17th January 2022
Monday, 17th January 2022
Monday, 17th January 2022
Monday, 17th January 2022