by Staff Writer
Monday, 29th November 2021
Pound for pound, City fans are probably supporting the best club team in the world right now but the Hammers still put up a fight in the snow at The Etihad. But were the home fans satisfied with what they saw, in a week in which their team produced narrow victories against Paris St Germain and West Ham? Find out in the latest edition of the OV...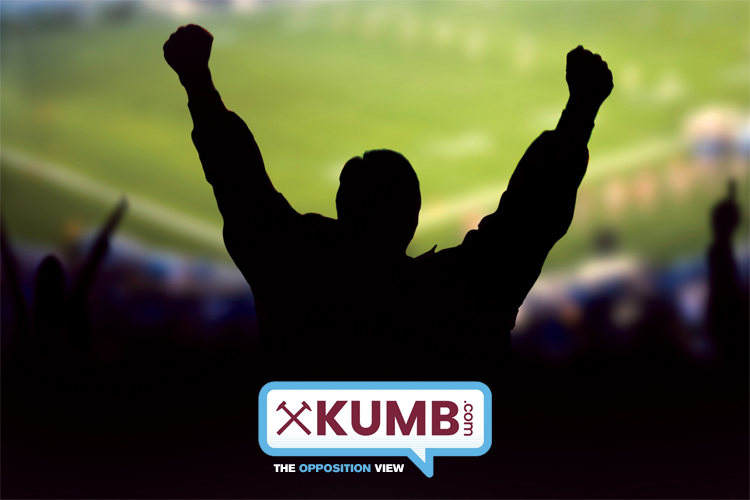 "Weird game today. We created a lot of chances without ever looking good. West Ham seemed constantly on the verge of spoiling the day without ever really getting close to an equaliser. The weather was bad enough to distract from the game (I could barely see Gundogan's goal) without ever looking like it was going to get the match abandoned. The game itself I found to be pretty boring, especially in the second half, even though we played some neat stuff either side of Cresswell's injury. All things considered, today's win was a valuable one."
- youngbob
"Freezing cold and blizzard conditions added to the task of playing WHU. Moyes has improved them no end and they are certainly not the soft touch they were not so long ago but I think the match stats actually paint an accurate picture of the game, which was dominated by City and was, in the end a very comfortable win. Until their goal I don't remember them creating a clear chance. The most impressive part of our performance for me was our game management, which was vital in the conditions. I thought it was a very good performance indeed."
- StillBluessinceHydeRoad
"I was surprised we've created so many chances against this lot today, Moyes turned them into the honey badgers of the EPL and we struggled more against them the last season. All the usual suspects performed well at their peak and there was something satisfying seeing Gundo/Rodri in short sleeves and no gloves in that mini blizzard."
- SamBlue
"I think the performance will go under the radar. West Ham are very good this season and will give anyone a serious game. To play with such calmness, confidence and accuracy in such horrible conditions, I found extremely impressive. We've grown into a team who are very adept and handling anything and everything. Think we'll crack on now and get the title dealt with."
- Stoned Rose
"Dominant performance. City bossed the game comfortably. Hit woodwork twice, two cleared off the line with the 'keeper beaten, Jesus missed a sitter and two goals chalked off for offside. First one unfortunate, the second was well off. Fernandinho showed good and bad in his five minute cameo. A dominant performance in very difficult conditions. 2-1 flattered West Ham, they couldn't complain if it finished 5 or 6-1. Easy!"
- levets
"Bloody hell, that was a cold one. Did what we needed to do in tough conditions against a very organised side. Don't feel the need to dissect individual performances because the snow is an anomaly that may not impact another of our games in the same way for five years or more. The crowd was very flat for the most part, but when it does properly get going it's loud. Fuck off Moyes for no other reason than that he's a red bastard."
- David White
"Good win against a very well drilled West Ham team today. I don't enjoy watching teams come to the Etihad and set up with two lines of four in defence right from the first whistle and their 'keeper wasting time from the eighth minute. However I have to say West Ham defended well and frustrated us for large parts of the game. In particular Walker and Mahrez got nothing down the right side. As others have said the conditions were horrible. I thought I was back in Canada."
- OntarioBlue
"I thought Michael Oliver was West Ham's best midfielder, continually blocking our passing lanes."
- bluwes
"West Ham being West Ham, perhaps getting ahead of themselves where they are presently at as a team? I thought they were poor and were afforded the added luxury of City being happy to just manage the game out in possession, rather than us try to force the issue. A couple of nervy moments early on, especially when Laporte got the wrong side and almost brought their lad down in the area. Walker, also, was sloppy, but it was a decent three points against an organised team in a tough week."
- tolmie's hairdoo
"Good team West Ham, but let's be honest - they won't be in the mix come the end of the season. But they are a tough nut to crack. One of the reasons why people say the Premier League is so tough. City did them today so I'm happy. They will give our rivals a tough game. Anyone saying that wasn't a good performance by City players really doesn't understand sport. Wednesday against PSG was a big performance and to turn out again today at the same level was a big ask."
- Gingers Dad
"We fucking battered them today without even getting out of second gear. Scored two, hit the post twice, two cleared off the line and two disallowed."
- Psychedelic Casual
"Job done. Some very average performances, with special emphasis on Walker's profligacy. Ederson will be mad that he gave away a clean sheet, but he should NEVER have hurriedly rolled the ball out with seconds on the clock. Highlight reel goal from Lanzini, but took the shine off a very good win. They tried to blunt the ball through Rodri, so Bernie and Gundo took over in the first half. Good victory against a well drilled team. They're not a flash in the pan. No superstars, but big, strong, hard workers all over the field. I said I'd take 1-0 prior to the game, so can't complain about 2-1."
- ChicagoBlue
"A much improved second half and a great result. Some outstanding individual performances namely Rodri and Cancelo. Dias, Gundogan, Bernie and Jesus all good. Walker had his worst game of the season but he was due a bad un, so it can be forgiven. Laporte looked an absolute liability in the opening 45 mins. Sterling and Mahrez just a complete waste of time yet some want to have a wank over his first touch. Sterling should be congratulated because what he has achieved when he lacks the absolute basics deserves immense credit."
- OrigamiNinja
"Well done City. Post PSG, opposition having their best season in years, no Foden or De Bruyne, shite weather, pitch looked bobbly, the result was excellent and the performance ok if not outstanding. Title winners pad their seasons with this sort of fayre. The fans did well and the snow was troublesome. A satisfactory Sunday outing."
- shemnel
"A few have mentioned our exertions against PSG in midweek but West Ham won 2-0 in Vienna in the Thursday night league. Their opponents might not have the skill of PSG, but they were playing a team that is very fast."
- East Level 2
"West Ham are miles better than Man Utd. Lol."
- TonyM
"Our defence was excellent against the big threat that is Antonio, Rice looks quality but with that said I thought we also contained him quite well; Rodri was excellent again today. We definitely deserved the points, Ferno scored and then cost us a goal which made me laugh (we can laugh now) but we could have had four goals in the first half. Overall a good three points against a decent side. Top four for West Ham? Nah."
- knuckles
"I was impressed with West Ham a bit, particularly in the first half. We know how organised they are defensively, but they attacked as an organised unit too. Rice and Soucek did a real good job of being a physical nuisance in midfield. I think as the match went on though, they ran into the roadblock of playing against a Man City side that has taken controlling games to new heights this season."
- mccity
"A good win and three points against a well organised, gritty, West Ham side. They are no mugs. I expect they will finish top six, maybe top four this year."
- SidJames
"West Ham are organised but were timewasting from the off, their game plan was to frustrate and hopefully hit on the counter. That shows the level of their ambition currently. They'll give anyone a game right now but to make top four they need a lot more purpose about them."
- metalblue
"I don't think West Ham are very good. Time-wasting specialists at 0-0, no real attacking adventure, just hold on and hope for a break, just a better team than Villa (and many others)."
- cleavers
"Brilliant movement and pressing. A great result against a team that will upset quite a few. They deserve their position in the table."
- CookiesForCream
"Much more comfortable than I expected it to be. West Ham rarely threatened and their goal was a complete worldie."
- mancityscot
"Moyes has West Ham playing like he had Everton performing. A tough nut to crack."
- bluwes
"Yesterday was disappointing because I have known many Hammers fans over the years and they are a good bunch. There were a lot of younger fans there yesterday so we had to endure the tedious: "Where were you when you were shit etc" The truth is that we haven't been shit since the pre Keegan/Royle era and that was 20 years ago. You expect a bit of taunting from away fans but they hardly sung about their own team and there was the usual 'handbags' skirmishes with the stewards at full-time. It was all a bit pathetic and small-time. I know their fanbase is usually better than that because they were excellent in the League Cup match at their place. I am also aware that we have our fair share of dickheads."
- bobbyowenquiff
"Thought the Hammers fans picked some strange battles yesterday and behaved very oddly through most of the game. They were singing songs about Mendy as though our fans don't also hate him right now, they were singing songs about us not being there when we were shit as though we're not clubs of similar sizes and then after singing "Is there a fire drill?" on 85 minutes they all walked out in droves immediately after Fernandinho's goal."
- youngbob
"The West Ham fans were embarrassing. Couldn't sell out their 2,900 allocation today but slagged our fans off. We took 6,000 to their place for a midweek League Cup match just a few weeks ago. I thought they were pathetic and classless actually. Slagging the atmosphere at the Etihad. FFS it's a cauldron compared to their place."
- bobbyowenquiff
"Very odd game, not helped by the weather. WHU though were truly awful for a team with even top six ambitions. They set up as a 4-6-0 with little or no interest in crossing the halfway line, a typical Moyes team. WTF were WHU fans singing about in the second half to some unheard of tune?"
- Eds
"Brass monkeys and West Ham's obsession as to where we were playing when we weren't particularly good and if they were actually in a library was somewhat tedious, but a good three points against well organised opposition."
- GaudinoMotors
"I leaned over the barrier in SS L3 at full time and shook hands with a few old timer (me too!) Hammers fans. I reminded them about 87, mutual respect. I think, like us, they have some young knob ends that follow them."
- Tbilisi
"I usually have a lot of time for West Ham fans but their songs were a bit small time today. I suppose the old school, knowledgable Hammers had to be replaced by the Essex wide boy lot eventually."
- marcus
"Where were you when you were shit? Fuck off you bellends - Green street elite, cockney dickheads."
- Groke
"It was a good performance against a very well organised side. It could have been more of course, but a mix of good defending and a bit of bad luck meant we only got two and it will have annoyed the defence we didn't get a clean sheet especially after defending so well for 93 minutes. Given the efforts against PSG and a having a somewhat depleted squad we still looked a cut above, our ball retention was superb given the conditions, with once again Gundo and Rodri to the fore. I do have to say what a player Declan Rice is, he is top class and has the ability to make the game look very simple. Antonio had a very quiet afternoon. The Moyasiah's teams are functional rather than expressive and we were better than them."
- Rascal
"Always going to be difficult to repeat the PSG masterclass against a hard working West Ham side. I'm happy with those three points but my feet were bloody cold! They need a new winter ball as I couldn't see the fuckin' thing in those wintery conditions! I thought Rice was excellent for West Ham today."
- tregyblue61
"A run of the mill win. Expected more from West Ham and no way is Rice a hundred million pound player. If he was not English he wouldn't be rated so highly."
- bennyboy
"Declan Rice done well to a certain extent breaking up play and having a good engine on him getting around. The jury is still out on him big time though about his ability on the ball - he's always looking for an easy option or giving it away, plus West Ham parked a bus today too so he had plenty of bodies around him. Personally I don't think he's anywhere near the likes of Rodri."
- SWPISHOME
"Rice was ok but Rodders is miles better. Rodders is so easy on the eye, he wants the ball at every opportunity even on tight situations. Rice at times looks like he is walking in treacle. Maybe he needs a Pep manager. Also Spanish players from a very early age play with the ball at all times and it shows."
- Harvster
"Declan Rice is three years younger than Rodri and plays alongside inferior players getting far less posession. I though RIce was excellent yesterday, but Rodri was my Man of the Match. How they actually compare I really don't know, as the context within which I have seen them varies so much."
- Cityfan
"Another important win against a good opponent. Moyes has done really well and they have some excellent players. I would take Rice tomorrow and I bet our centre halves are happy they don't have to face Antonio every week."
- mac
"A tough game but another win, although I thought we looked tired towards the end. Very impressed with Declan Rice, better player than I thought he was."
- BlueDan91
* Comments originally published on >a href="https://forums.bluemoon-mcfc.co.uk/forums/bluemoon-forum.1/">bluemoon-mcfc.co.uk.
* Something to say about this story? Please visit the KUMB Forum to leave a comment.
More News