by Staff Writer
Monday, 29th November 2021
KUMB is saddened to learn of the passing of former West Ham United coach Frank Burrows.
Frank, who spent three years at West Ham United as a member of Harry Redknapp's coaching team in the 1990s passed away last week at the age of 77.
The former centre half enjoyed a successful playing career which included winning the League Cup with Division Three Swindon Town, who beat Division One Arsenal 3-1 at Wembley on an unforgettable day in March 1969.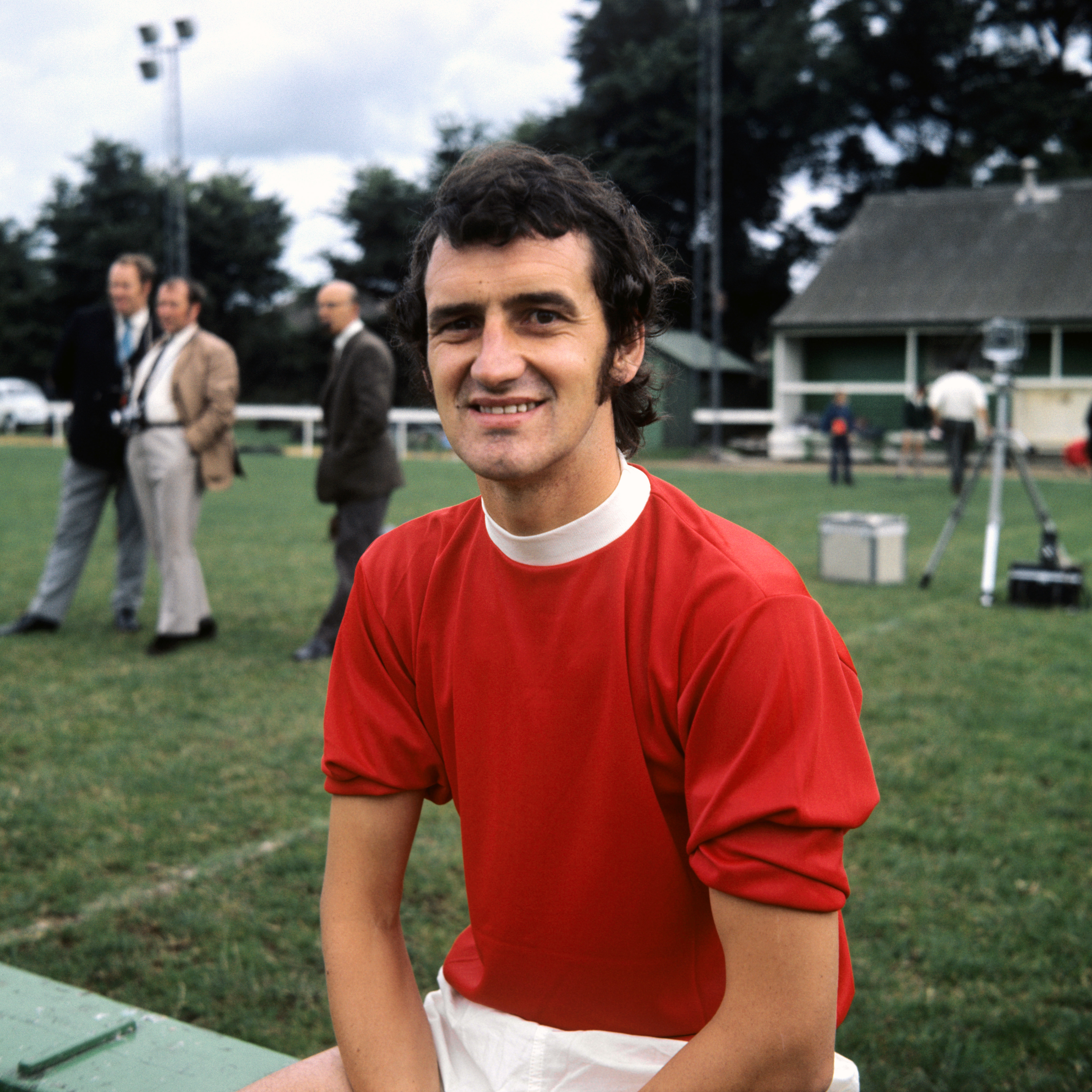 Burrows spent most of his player career at Swindon
After hanging up his boots in 1974 following a short stint with Mansfield, the Larkhall-born Burrows returned to Swindon for whom he made 297 appearances during his playing career.
He took his first steps into management in 1979 with Porrtsmouth before going on to take the helm at Cardiff, Portsmouth again, Swansea and Cardiff for a second time before joining West Ham in 1995 after falling out with the Bluebirds' board.
Described by Tony Cottee as "a good coach and an important part of the backroom team during my second spell at the club", Burrows spent the next three seasons working alongside Redknapp and Frank Lampard.
However after being offered the chance to return to Cardiff as manager Burrows departed east London, spending the next two years in Wales before ending his career as assistant manager to Gary Megson at West Bromwich Albion and Leicester City, both of whom he also spent some weeks as caretaker manager for.
Recalling his time at West Ham, former Hammers boss Harry Redknapp told The West Ham Years thank Burrows was "a special guy". "Frank was a fantastic man, a great character," said Redknapp. "I absolutely loved him.
"He'd been a successful manager in his own right before I brought him to join the coaching team at West Ham. Of course, I had Frank Lampard and Roger Cross with me at that time but you can't have too many good people around you in coaching.
"The young lads benefitted from his experience; he spent a lot of time with Rio Ferdinand and helped him improve his game. Rio's heading wasn't the best when he was a young-ster and Frank knew heading inside out, having been a centre-half himself.
"All the lads loved Frank. He was a larger than life character, and a smashing man. He was a big, hard, craggy Scotsman and we all loved him."
Burrows (left) with Messrs Redknapp and Lampard at West Ham in 1996
Meanwhile Julian Dicks revealed how Burrows sent him a special gift after the two had a bet that the full back wouldn't meet a specific goalscoring target at the end of his first season at West Ham.
"He bet me a case of Laurent Perrier that I wouldn't score more than 10 goals," Dicks said. "When I scored my 11th, champagne was waiting on my seat in the changing room!
"I got on very well with Frank. He was a top coach and an even better person - a great man."
Meanwhile former Southampton and Sunderland manager Lawrie McMenemy added: "Frank was so popular throughout the game, because of his honesty and ability.
"I had the pleasure of him working, although briefly, with me at Sunderland, where I needed as much help as possible! He was respected and admired from dressing room to boardroom."
* Something to say about this story? Please visit the KUMB Forum to leave a comment.
More News
Tuesday, 18th January 2022
Tuesday, 18th January 2022
Monday, 17th January 2022
Monday, 17th January 2022
Monday, 17th January 2022
Monday, 17th January 2022