by Staff Writer
Wednesday, 8th December 2021
David Moyes says he is preparing to give yet more Academy players their first team debuts against Dinamo Zagreb on Thursday evening.
With West Ham already qualified for the next stage of the Europa League, Moyes - who has already given debuts to Sonny Perkins and Dan Chesters, in recent weeks - is set to grant more Academy graduates game time.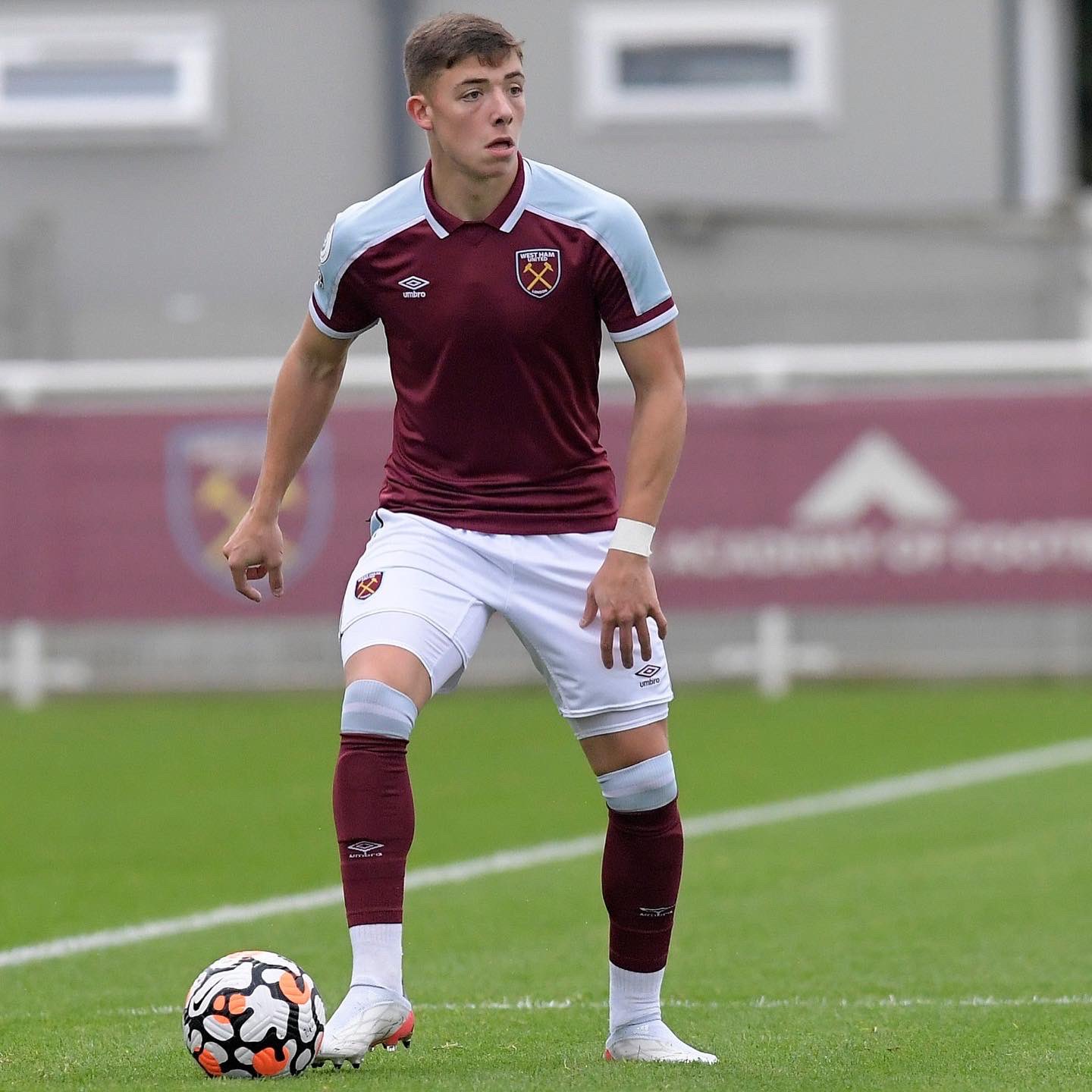 Scottish Under 21 Ashby is one of the youngsters hoping to feature against Zagreb
The likes of Jamal Baptiste, Harrison Ashby and Ajibola Alese have been training with the first team squad and all are likely to feature at some stage against the Croatians at the London Olympic Stadium - as confirmed by the boss during his pre-match press conference.
"We will play some young players and I'm really looking forward to giving some of them their debuts," he confirmed. I'm excited for them but I'm also nervous for them, because that's how it is when you give some young players opportunities.
"You're so keen for them to do well and you know their families will be coming to watch them play. So yes, we'll have some young players in the team undoubtedly - but we'll have a lot of senior players in there as well.
"The young players at the moment deserve any opportunities they get because they have been doing so well. Certainly since the start of the season. So some of them will get chance to step up and show what they can do.
"All I can ask is it that they are well supported and well backed. It's really good when you give young players an opportunity. When you're a young player, it's your chance to grab something and hopefully make the most of it.
"How often do you get the chance to give boys opportunities in games?" he asked. "It is very difficult in the Premier League and very difficult unless the cup draws are really good for you.
"We've earned the right in the group stages to give some young players an opportunity. We completely understand the integrity of the competition and we'll do everything we can to go as strong as we possibly can - but I also think that this is a great chance for us to see if those young players can step up to the mark.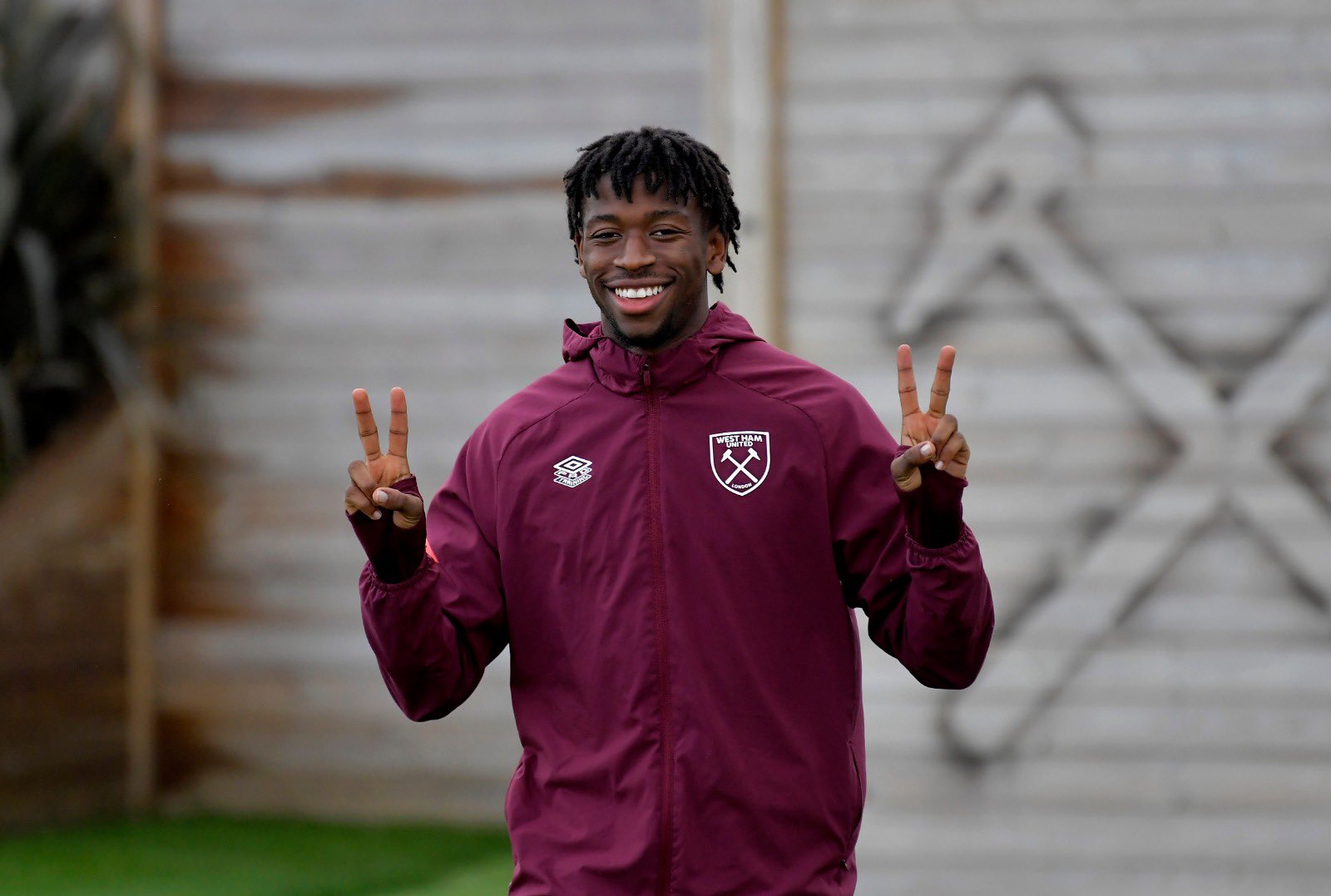 Aji Alese could feature in central defence on Thursday night
"The experienced players would help manage them, you would hope. But the young players have got to stand up as it's an opportunity for them.
"I also think that, if I was a young player at the moment, I would say West Ham look as if they're giving the young players opportunities at the right time. There are other clubs where young players don't get opportunities so we're trying to give them that chance.
"We've created the opportunity to do so, that's all you can do and then you have to see for yourself which ones can make the step up. We won't judge them on one game but as we well know, one game playing very well can make a big difference to what's ahead of you."
And one such senior player set to return to the side is Czech international Alex Kral, whose start at the club was seriously hampered after he contracted Covid.
"There was a period of two or three games which would have maybe given him a better opportunity to play," recalled Moyes "He probably caught it when he came back from the national break and picked it up, which was disappointing for him because he is vaccinated.
"Hopefully he'll get more opportunities as we go along. We always knew he was someone who we would be bringing in as cover and back up and knew he'd have to wait a little bit of time. So he will get a chance to play tomorrow night and we'll have a good look at him."
* Something to say about this story? Please visit the KUMB Forum to leave a comment.
More News
Monday, 24th January 2022
Monday, 24th January 2022
Saturday, 22nd January 2022
Saturday, 22nd January 2022
Saturday, 22nd January 2022
Saturday, 22nd January 2022