by Staff Writer
Friday, 24th December 2021
Almost as traditional as turkey, cliffhanger episodes of East Enders and someone forgetting their lines in the school Nativity play, Elwin Cockett - the Archdeacon of West Ham and former Club Chaplain of West Ham United FC - returns yet once more to share his annual Christmas message with the readers of Knees up Mother Brown...
"It was the best of times, it was the worst of times, it was the age of wisdom, it was the age of foolishness, it was the epoch of belief, it was the epoch of incredulity, it was the season of light, it was the season of darkness, it was the spring of hope, it was the winter of despair."
- Charles Dickens, A tale of two cities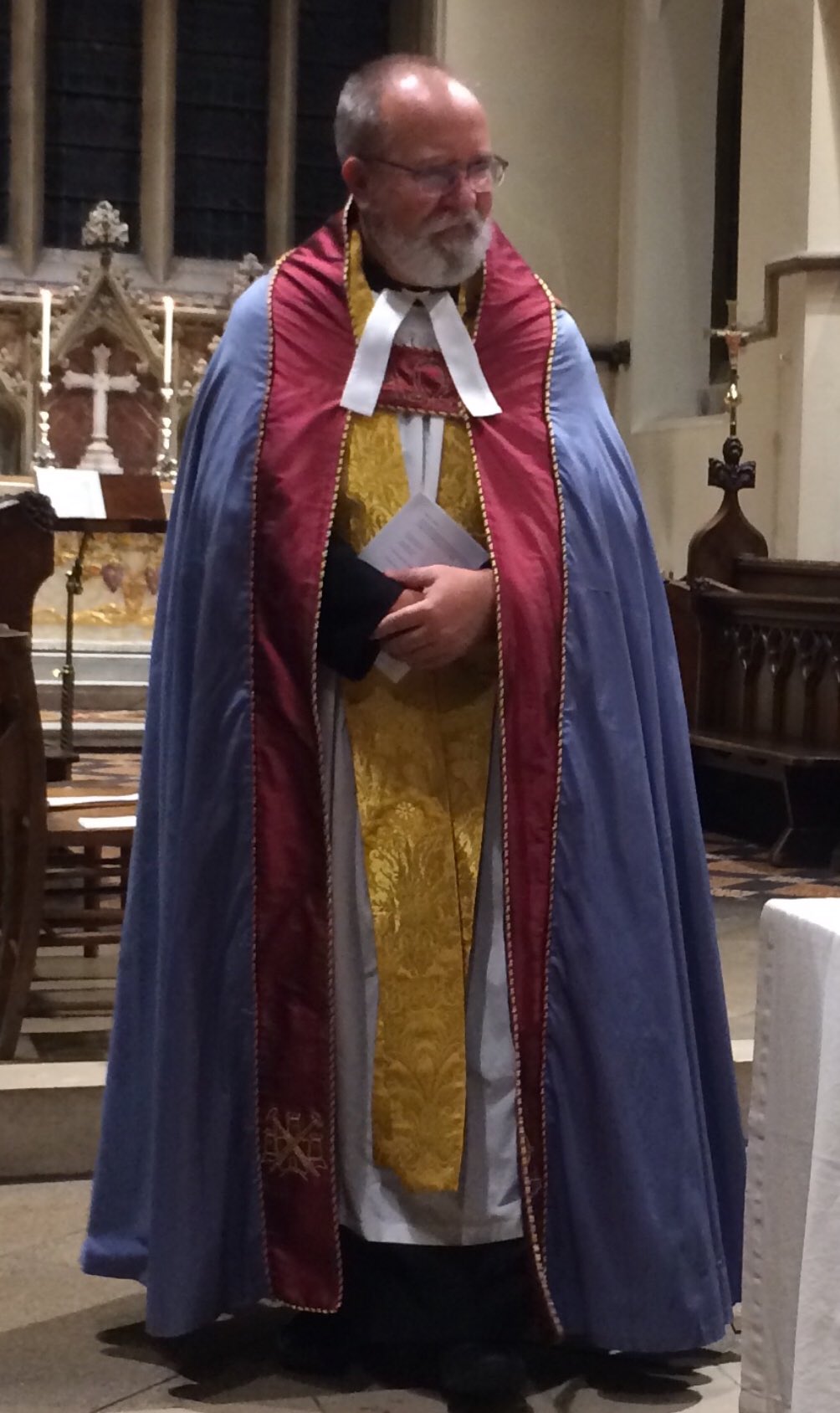 For many of us, 2021 has often felt like the very worst of times. Many people reading this will have been ill with Covid or lost friends and relatives to it. Others will have suffered the pandemic's impact on their jobs and well-being and all of us have suffered from the worry and uncertainty that continues to dominate life across the world. Many would say that the worst of all has been the impact on our ability to spend time with friends and family. The worst of times.
At the start of the year football was being played in front of empty stands and all of us here were missing hearing the sound of
Bubbles
ringing round the London Stadium. And yet, despite all that was going on, our team defied Lawro's predictions and everyone elses', for that matter, and now we're in Europe and doing rather well. In 2021, we've beaten all the teams we might have expected to lose to, even though injuries and dubious refereeing decisions have taken the gloss off things in recent weeks. And, with 60,000 happy Hammers singing their hearts out, the London Stadium has become a great place to be on a matchday. Best of all, some of us have learned just how lovely our fellow fans can be.
For me, one of the more poignant moments of this year came when I realised that Sir Geoff Hurst was celebrating his 80th birthday. I have good reason to be thankful for him. I don't need to rehearse his story here, except to say that I was one of that lucky generation for whom 'Moore, Hurst and Peters' and the rest of West Ham's players of the 1960s were boyhood heroes.
Years later, I had the privilege of leading a memorial service for Budgie Byrne and meeting many of those players who I had idolised. I don't mind admitting that I was starstruck, and all the more so when I was invited to join them all for lunch afterwards at one of their old haunts in Barking Road. As we crowded in to what felt like a tiny restaurant, it looked to me as if there were not going to be enough seats, so I held back, feeling a bit awkward and not wanting to take a seat that should be occupied by one of Budgie's friends.
At that moment, Sir Geoff looked round at me, held out his hand and said "Come on, Rev, come and sit next to me". To say that I was touched by that act of kindness is an understatement. Twenty-something years on, I still think of Sir Geoff not only for his skill and his goals, but also for his generosity. He is a lovely, kind man whom I admire all the more for that.
Of course, you don't need to have scored a hat-trick in a World Cup Final to be a lovely person. One of the great things about the past two years is that a lot of people have shown their colours as people of kindness, generosity and love. I'm thinking of people like John Ratomski and everyone involved in 'Irons Supporting Foodbanks'. I'm thinking of all those who have been supporting Isla Caton and her family out of love for them. I'm thinking of Colin Milne and his amazing family and friends.
'Who's Colin Milne?', some of you will be thinking. Well, he was one of a group of West Ham fans who were in touch with each other as much via the internet as in person. Over the years, the depth of that friendship grew, and so when he was diagnosed with cancer a lot of people expressed their support for him. As his disease progressed, the love he showed to others within the group and the love he got back were wonderful to see.
When it came to it, the day of his funeral, which he had asked me to take, was filled with a lot of love and laughter as well as tears. Colin knew that, in the end, life is all about love, and he made sure that the rest of us knew it, too. It is to his credit that, since the funeral, numerous foodbanks and needy individuals have benefitted from the generosity of those who wanted to do something in Colin's name. That's love in action.
You might think that it is odd that I haven't mentioned religion yet. After all, I am a Christian for whom Christmas is fundamentally about the birth of Jesus Christ. But I have. Famously, Bill Shankly said that 'football is a simple game' and hated it when people tried to complicate it. Well, faith is a simple thing and gets messy, too often, when we complicate it. When all is said and done, it's about
love
.
I find great meaning in the words of the Christmas carol 'Love came down at Christmas'. It's about the Christian belief that God reached down into the mess of human existence in the person of the baby in the manger. As the most famous verse in the Bible says, 'God so loved the world that he gave…'. And the child grew into the man, Jesus, who called his followers simply to 'love God and love your neighbour'. It's that simple.
For that reason, when we see fellow West Ham fans showing love, kindness, generosity or friendship to others, we see something of the true spirit of Christmas. I've seen it this year, amidst all the chaos of Covid, in all those who have donated to foodbanks, all who have looked out for the needs of others or have offered the hand of friendship to someone who was grateful for it. I've seen it in so many ways during these past few months that, despite the pandemic, I have hope. There is light in the darkness, hope amidst the despair, and love in the face of loss.
So, folks, thank you for all that you have been this year, for all the love you have shared, all the 'acts of random kindness' you have performed. And if, as you read this, you think that you haven't been showing much love or doing any acts of random kindness, let me promise you that it's never too late to start. You won't regret it. Christmas is a great time to start being generous. As you do that, my prayer for you is that you may know the peace and love of God and have a whole lot of joy this Christmas, wherever you are.
The Ex-Rev's Previous KUMB Christmas Messages
2020:
https://www.kumb.com/story.php?id=135155
2019:
https://www.kumb.com/story.php?id=134157
2018:
https://www.kumb.com/story.php?id=133120
2017:
https://www.kumb.com/story.php?id=132003
2016:
https://www.kumb.com/story.php?id=130615
2015:
https://www.kumb.com/story.php?id=129341
2014:
https://www.kumb.com/story.php?id=128077
2013:
https://www.kumb.com/story.php?id=127223
2012:
https://www.kumb.com/story.php?id=126625
2011:
https://www.kumb.com/story.php?id=125878
2010:
https://www.kumb.com/story.php?id=124997
2008:
https://www.kumb.com/story.php?id=123797
2007:
https://www.kumb.com/story.php?id=122943
* Something to say about this story? Please visit the KUMB Forum to leave a comment.
More News