by Staff Writer
Thursday, 13th January 2022
Well tonight thank God it's them, instead of you. Spare a thought for the poor Norwich fans, as they watched on grimly as bottom-of-the-table City extended their run of matches without a goal to SIX at the LOS on Wednesday night. Woe is me, I'm a Canary...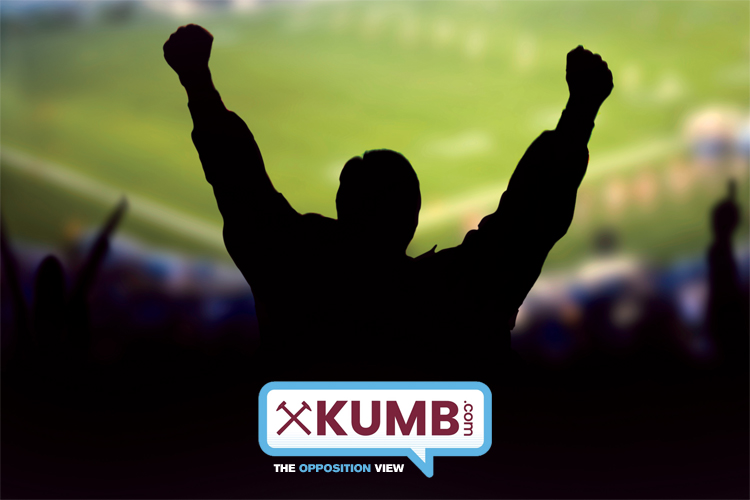 "I thought we competed and considering how strong West Ham are that was an okay performance. I still want to win, and also see more tackling and some more goals. Idah was our best player and looked the part, run close by Williams. We still looked soft in the middle and gave the ball away too easily, but for me that performance was okay. Do not get me started on the fact that Bowen beat Gibson in the air in our six-yard box, our CB needs to win that. Need to build on this, not get angry just because we lost."
- Newtopia
"I'm not super happy at another defeat but given the personnel available and quality of opposition that was a decent, effort-filled performance. We were in that game till their second goal and but for an outstanding save, could have been holding out for a point in the last 15 rather than chasing the game which led to the second."
- Monty13
"I think that we looked as likely to equalise up to their second goal shows that it was a better performance. West Ham are a decent side and I was expecting it to be a lot worse."
- Jambomo
"This was actually an OK performance by our standards, yet we still looked miles off. We're just an absolute nothing team. Not dangerous attacking, not a nasty team who make it difficult for the opposition, not solid and difficult to break down, not a team that runs themselves into the ground just... nothing. It is embarrassing to look this out of our depth. Webber and the owners need to be taking a good hard look at themselves."
- king canary
"Well happy clappers, wasnt that a great game of football? We had a shot on goal, two passes in midfield, Hanley headed the ball. The fans should be very proud of the team tonight, they put in a shift in, what more can you happy clappers want, apart from a goal?"
- baldy09
"Decent performance at times but haven't really troubled West Ham. Horrendously weak squad."
- Capt. Pants
"What the VAR giveth in the first half, in the second the VAR will taketh away."
- Disco Dales Jockstrap
"Thank God that's over."
- and Smith must score
"Farke had five points from 11 games and three of those games were Man City, Liverpool and Chelsea. Also six of the 11 were away. Smith has five points from nine games without playing any of the top three and five of those games were at home. Have we upgraded the manager and would we have had more points had we stuck with Farke? The stats are starting to look like we may have pulled the trigger too soon."
- Worthy Nigelton
"Dean Smith is looking like the Billy Gilmour of football managers. Commentators and pundits all praise him, but performances on the pitch tell a different story. He needs to hit the ground running next season as I doubt he will be given much time by the fans after this season."
- Virtual reality
"It's time to write this season off. Time to accept it's over, no way are we going to stay up. Every game no goals, better effort but end result the same. Start all over again in the Championship and press repeat button, that's how it will be until we get rich owners. Does not matter who is manager."
- Yellowhammer
"I believe we should get angry EVERY time we lose. We should be outraged that we do not compete at this level. That we have no quality players in the squad. We have no players wishing to show that they are better than the mediocrity that we see exhibited week in and week out. We should be furious that we have wasted another season in the Premier League. We should be incensed that all the Buendia income was flushed down the toilet buying Tzolis, Lees Mallooo and all the other inadequates. I can see nothing good coming from this season or the next few seasons. We will be fortunate to stay in the Championship next season."
- kenfoggo
"It was probably very slightly better than the defeats at West Ham and Burnley two seasons ago by the same score line, both performances were early on in the season but put down as total non-display, awful displays - little did we know at the time what was to come in the Premier League. Since then we've become so accustomed to utterly failing to compete at this level, and being totally humiliated, that we are now taking the positives from probably a 4-5/10 performance."
- Hank shoots Skyler
"We're going to be the lowest scoring Premier League team of all time, aren't we. This is an astonishing level of incompetence on Webber's watch."
- Virtual reality
"I've long supported Delia and our way in modern football times and under Farke we had good times and it worked in the EFL. People queue up to say how well-run, honest and noble our club is, and our funding model being the 'right' one with youth and success driving income. But as we have now found, the Premier League is a different universe. Nobility, honesty, working for income, it all means nothing. All that matters is money to buy the biggest, fastest players, and doing whatever it takes to win. So do we reject that and stop caring about being promoted? If not, then we have to change owners and change as fans. Delia has always said they are open to investment. She blatantly, openly, does not want a takeover. As fans it's time to make a decision. Back the board and 'our way' or demand through whatever means that change happens, and force it through by direct action."
- fredherring
"I fooking hate Delia. Smiling and clapping at the end of the game? She needs to get out of our club!"
- mastoola
"The second goal just shows where we are at. The weakest midfield four we have ever put out. Couldn't physically make a dent in a plate of cold soup. Having to hit long balls into the channel because it's a waste of time hoping for anything from the midfield. And to cap it all, our coaching staff make the brain dead decision to take off the only player looking EPL standard in our team. There will be games where we don't get stuffed for various reasons, but it can't hide that we are getting worse with each game. And of course, it's the fans' fault for demoralising the players."
- keelansgrandad
"It's been a little better tonight but let's be honest, we are feeding off scraps. West Ham have not been very good but were gifted two easy goals. Ultimately the negligent recruitment shown up again."
- Jim Smith
"Losing 2-0 away at the fourth-placed team is no disgrace. It's the games against lower teams we have to win."
- Surfer
"Tonight tells you the real Norwich City story. There was no shortage of effort, something we've complained of recently, but we were never really in this contest due to a total lack of quality right the way through the team. We're just not good enough and it is that simple."
- Coneys Knee
"When will we win again? Which game will we win? Or is that it for the season? Honestly in years and years of following this club I have never felt so low in terms of seeing where the next win comes from."
- Dean Coneys boots
"It would be nice to have a player even half approaching Rice's ability. It's still the biggest, glaringly obvious, miss in this team."
- Fuzzar
"That's six Premier League matches without a goal, so have we overtaken ourselves with that record? We must be after the worst goal difference award for a side relegated (whatever that currently is). Are there any others we could look at just to keep the season interesting?"
- Midlands Yellow
"I expected nothing and still feel disapointed."
- cambridgeshire canary
* Comments originally published at pinkun.com.
* Something to say about this story? Please visit the KUMB Forum to leave a comment.
More News
Tuesday, 18th January 2022
Tuesday, 18th January 2022
Monday, 17th January 2022
Monday, 17th January 2022
Monday, 17th January 2022
Monday, 17th January 2022