by Staff Writer
Thursday, 12th May 2022
TalkSport's Simon Jordan has panned West Ham United's latest contract offer to Declan Rice, declaring it to be "a load of rubbish".
The board recently offered Rice an eight-year contract worth in the region of £10million per year, but it was instantly rejected by the player and his representatives.
And Jordan lashed out at the club's co-owners David Sullivan and David Gold - of whom he is regularly critical - for offering a deal on terms that were never likely to be accepted, in his view.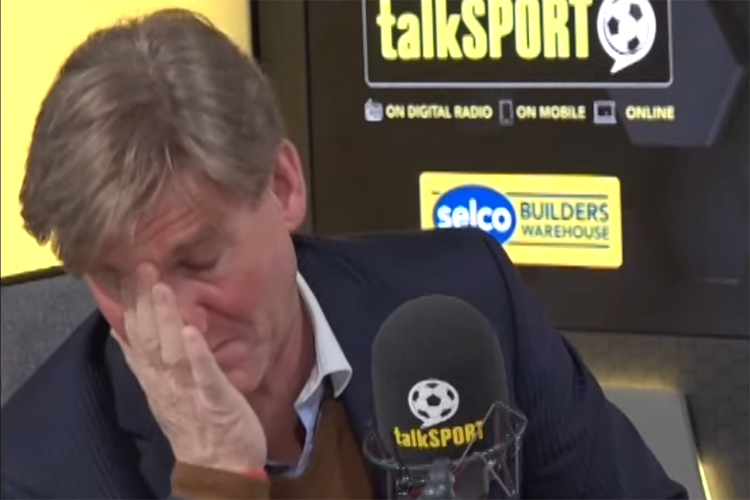 Not impressed: Jordan reacts to news of West Ham's offer
"What a load of rubbish," Jordan told TalkSport. "Who's gonna sign that?
"[Rice is] a player in the pomp of his career with a market place that is supposedly bounding towards signing him. So who's going to sign an eight-year deal with West Ham?
"Why would you do it at £200,000 a week when you've just seen Erling Haaland [sign a deal worth £350,000 a week with Manchester City]? You're playing to the gallery - and that's what Sullivan and Gold do.
"That's their game, that's their modus operandi. If someone comes in they're probably right, they're not going to get £150million for him. I wonder who the suitors are, because we don't know who the suitors are."
And Jordan added that he expects Rice to remain at West Ham another season, at least, given the club's changing circumstances and improved financial position.
"The key [to his future] is the new ownership at West Ham," he said. "Sullivan will be writing cheques with other people's chequebooks sooner or later, because it's easy for his to position himself right now. I think that's where the future will lie in terms of West Ham's bravery.
"There's a blueprint been set by Tottenham [with Harry Kane]; I don't care who you think you are, you're not buying our player. Declan Rice has a contract for another three years so with that in mind, West Ham don't have to do anything.
"I don't see anyone paying £100million-plus for Declan Rice. That means where is Declan? Where is the situation? West Ham's need for funding has gone - they've refinanced their loans, they've had a big cash injection as a result of success in Europe ans from an investor [Daniel Kretinsky] so the desire to sell is less.
"With that in mind I don't see Declan Rice leaving West Ham this summer."
* Something to say about this story? Please visit the KUMB Forum to leave a comment.
More News