by Staff Writer
Tuesday, 24th May 2022
West Ham United's second largest stakeholder Daniel Kretinsky says he has no intention of relinquishing control of Czech club Sparta Prague.
The 46-year-old businessman's company 1890s Holdings purchased a 27% stake in West Ham's parent company WH Holding in November last year to become the club's second largest shareholder, behind current co-chairman David Sullivan (who owns 38.8%).
Kretinsky holds key positions at Sparta and West Ham
Kretinsky is also the co-owner and president of Sparta, a position he has held since 2004 with a stake of around 40%. Yet when asked in an interview with Sparta.cz whether he intends to step down from his role with the Prague-based club, he denied that his involvement would diminish.
Asked whether his attitude toward or relationship with Sparta had changed since buying into West Ham, and whether he intends to sell, Kretinsky replied: "The answer to both questions is simple - not at all."
Yet he nonetheless expressed "huge disappointment and frustration" regarding Sparta's form during the 2012/22 season - a year which saw them finish third in the Czech First League, behind Slavia Prague and runners-up Viktoria Plzen, and lose the cup final 3-1 to Slovacko.
"We entered spring in a very acceptable position and with clear goals," he said. "But we defeated ourselves. There were several reasons, some are internal and I don't want to talk about them. What I can say is that the logic of our team's composition has fallen apart.
"In the team we had experienced players with foreign and national team experience around which our young players, who proved of good quality, were to play. Due to health reasons or a loss of form, the experienced players mostly fell out of our line-up. The result was that a team with an average age of 22.7 years played in the cup final."
And he was also critical of the role played by Prague's fans during the final stage of the campaign. "Our fans did not help at the end of the league season, for example during the match with Slovacko.
"Our situation was clear - we needed to save energy and were preparing for the derby and Cup final. We had several debutants under 20 on the field, yet some of the fans whistled and chanted instead of supporting the young players.
"Some fans have created an atmosphere of overwhelming pressure that would make sense if experienced players played. I absolutely understand their disappointment and anger, but the end of the season did not work for them in this respect either. Instead of unity, we have disintegrated."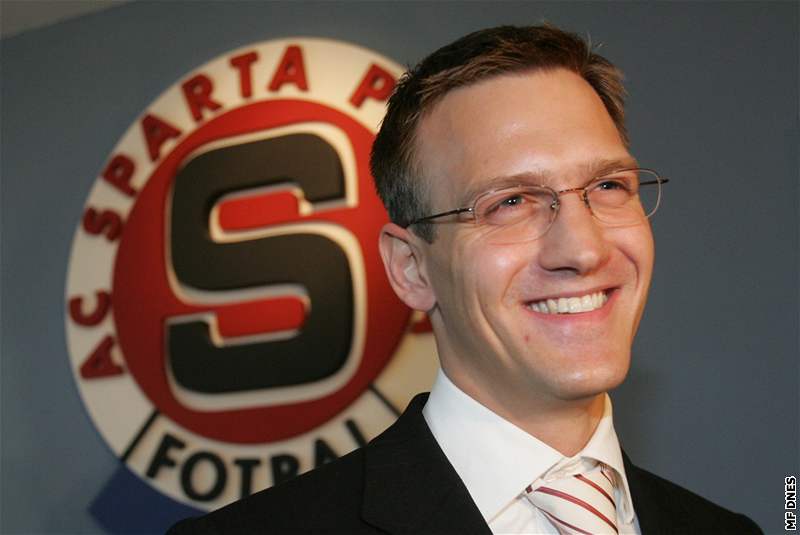 Staying put: Kretinsky has been chairman of Prague for 18 years
And while apologising to the Sparta fan base for their overall performance during the 2021/22 campaign, he added: "A similar season must not be repeated. Sparta is not here to be third in the league and to play in the Conference League qualifiers."
It has been speculated that Kretinsky will take over the running of West Ham next year when David Sullivan and David Gold are permitted to sell their individual stakes in the club without being subject to a windfall tax. Sullivan was recently linked with involvement in
a bid to purchase Birmingham City
, his former club.
* Something to say about this story? Please visit the KUMB Forum to leave a comment.
More News
Wednesday, 29th June 2022
Wednesday, 29th June 2022
Wednesday, 29th June 2022
Wednesday, 29th June 2022