by Staff Writer
Thursday, 11th August 2022
David Moyes has admitted the current transfer window has tested his patience, as he attempts to recruit top quality players.
Although he has already signed five players since the end of last season, the first team squad at West Ham remains short of numbers and lacking quality in depth with just three weeks to go until the end of the current transfer window.
And while big money bids have been knocked back, causing further frustration in the battle to improve and enhance his options, Moyes insists he has enjoyed the backing - from a financial perspective - of the club's board.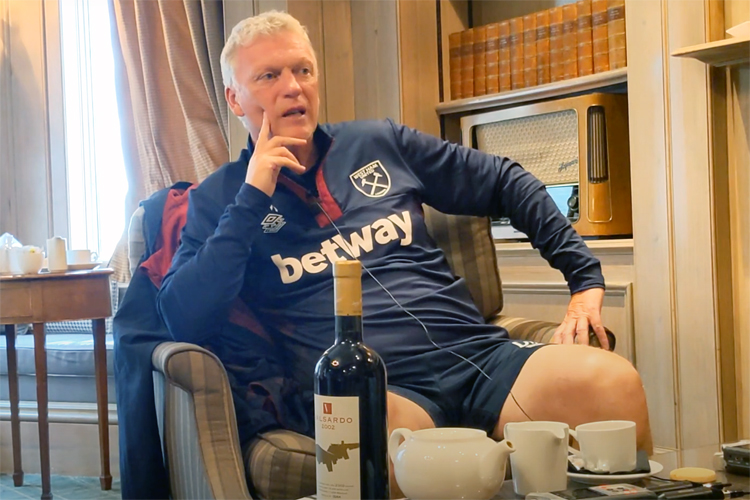 Even though the club have tried to lure some of Europe's biggest names to east London recently - with bids for the likes of Darwin Nunez, Raphina and Kalvin Phillips having been rejected earlier this year - the manager believes the club's recruitment drive should be a more gradual and structured process.
"We're looking to buy players who can get us in the top six, or keep us in the top six," he said while guesting on the Graham Hunter Podcast. "So that in itself is a different challenge.
"I have to say the club has been really good. They're putting the finances up, they're giving me the opportunity to try and do that. But we're still building, and while you're doing that going to buy the top boys, in my experience, tells me that's not the way to go.
"You put a layer on another layer. If you have billionaires who run your club then you can say 'we can spend as much as we like' - but we don't have that so you've got to do it in a calculated way.
"I didn't buy anybody in January but it wasn't because the club didn't want to buy anybody, it's because I couldn't find the ones I wanted.
"We made really big bids for top players, so I get quite annoyed when people blame the board, saying they didn't buy anyone. Let me tell you this - they tried to buy really good players.
"I won't name them but the strikers we attempted to buy in January, and went huge money for, we just couldn't get - but that's partly because we're not ready to get those players.
"We've still got a level to go, a layer to go in my eyes but we've got to try and keep building on the players we've got."
And Moyes reiterated his stance regarding the potential for adding 'filler' - insisting that he'd prefer to refrain from making any signings than introduce players who are not capable of challenging for a first team spot on a regular basis - as was the case back in January.
"I'm saying we don't want to buy a cheap player just to fill a space," he added. "I'd rather go without than do that, as I'm trying to save you money for what I hope might come."

More from Moyes' interview with Hunter
* Something to say about this story? Please visit the KUMB Forum to leave a comment.
More News
Monday, 26th September 2022
Monday, 26th September 2022
Monday, 26th September 2022
Monday, 26th September 2022
Monday, 26th September 2022
Thursday, 22nd September 2022