by Staff Writer
Thursday, 18th August 2022
Not many neutrals give Viborg much of a chance against West Ham in Thursday night's Conference League tie.
And while you can get great odds on an upset - the visitors are 16/1 to win at one prominent bookies while West Ham are 5/1 on to win - someone who is convinced the applecart can be upset is the Danish side's skipper, Jeppe Grønning.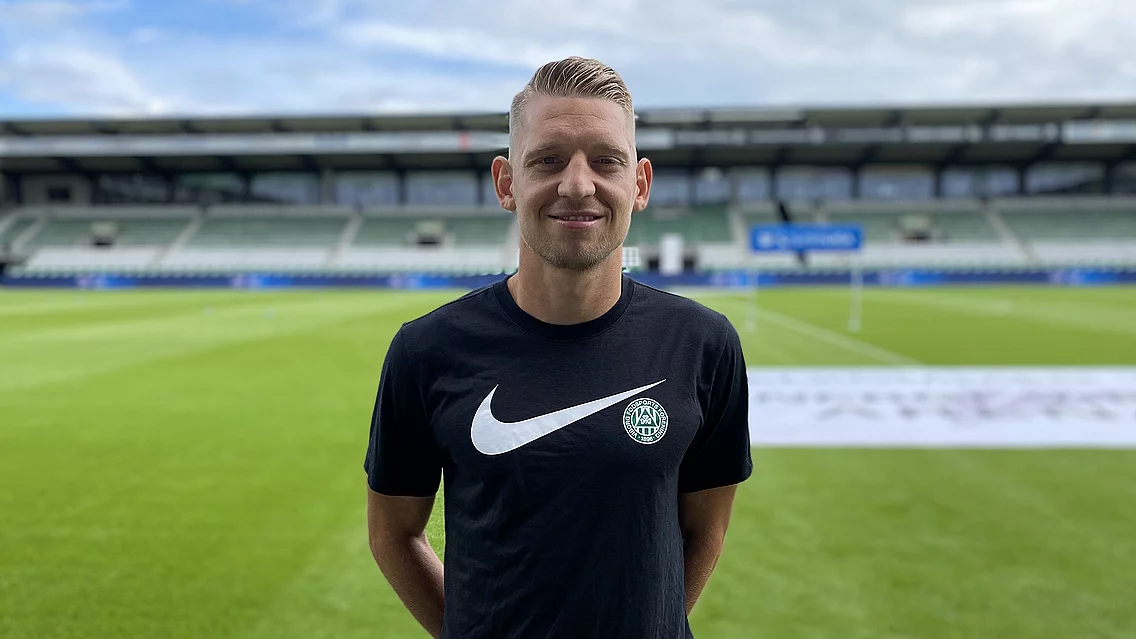 Grønning remains confident going into the tie [pic: Simon Hyllested, TV MIDVEST]
Grønning is a keen observer of the English Premier League and is well aware that his in-form side will be in a very physical battle.
Yet he insists that the underdogs can leave London with an advantage ahead of next week's second leg in Viborg - and aren't just coming to make up the numbers.
"We take it as a huge experience, but we don't just come as tourists," says Grønning. "We'll give it a big shot and we're in a very good place right now to play a game like that. We believe that we have a realistic chance of beating them.
"It is difficult to assess when we have not met such a strong team before. At home we have shown that we can compete with all teams - we have just beaten FCK and Silkeborg - but there is still a gap between them and West Ham. We just don't know how big the gap is.
"We have be fully concentrated to have a chance of anything. We have to learn to handle them from the first minute, it's no use if we only understand it during the break, because then it can all be decided.
"I follow the Premier League a lot, it has been my passion all my life. Now I can think about running ot at West Ham's home ground - and it's not just a practice match, but a match with something at stake.
"I never thought that would happen. So I'll try to enjoy it, even if we're not just going to be extras."
And with regards to the possibility of David Moyes resting one or two senior players, Grønning maintains that whichever starting XI Viborg face will be a cut above the standard of the Danish Superligien.
"I hope that they will play their strongest team although we would probably find it easier to beat their reserves," he admitted.
"Regardless of who they line up with, it will be players who, in terms of salary and quality, are far above what we are used to. After all, they have a striker [Gianluca Scamacca] who will probably play against us and who has cost over £30million.
"Individually they are at an enormously high level and they have a fierce physique. We're happy to have a muscle like Jay-Roy Grot with us, but they pretty much have guys like him all over the pitch so we have to be physical against them.
"So we have to seize the few chances we get to stand a chance."
* West Ham v Viborg kicks off at 7.45pm BST. You may catch all the action on KUMBTV
via our YouTube channel
from 7.30pm BST.
* Something to say about this story? Please visit the KUMB Forum to leave a comment.
More News
Monday, 26th September 2022
Monday, 26th September 2022
Monday, 26th September 2022
Monday, 26th September 2022
Monday, 26th September 2022
Thursday, 22nd September 2022