by Staff Writer
Tuesday, 30th August 2022
Lyon have confirmed that they could receive nearly €62million from West Ham United for the sale of Lucas Paqueta.
In a statement released on the Ligue 1 club's website, the fee for the Brazilian international was confirmed to be €61.63million (£52.76million) which includes potential bonuses of €18.68million (£16million) which are to be "spread over the player's five-year contract and which may accrue an additional incentive of 10% on any capital gain".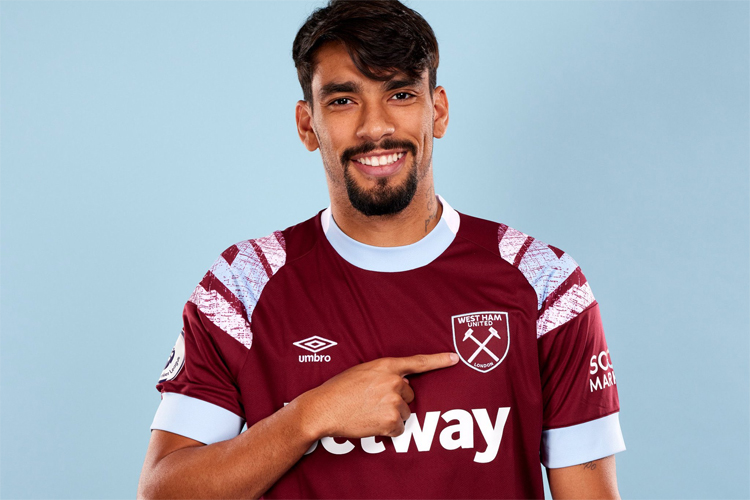 That means West Ham's initial payment for Paqueta is €42.95million (£36.77million) - still some way below the £45million paid to Eintracht Frankfurt for Sebastien Haller in 2019 but should all bonuses be paid, the club's record transfer fee by some considerable margin.
Meanwhile Lyon also confirmed that 15 per cent of the profit made on the sale of Paqueta - who was purchased from AC Milan for €20million two years ago will go to the Serie A club.
"Having for several months expressed a desire to play in the Premier League, Lucas Paqueta joined West Ham in a context where Olympique Lyonnais will not play in the European Cup this season," continued the statement.
"OL would like to thank Lucas for his dedication and professionalism since joining the club two years ago. The whole of Olympique Lyonnais wishes him and his family great success in the Premier League with West Ham."
* Something to say about this story? Please visit the KUMB Forum to leave a comment.
More News
Thursday, 30th March 2023
Thursday, 30th March 2023
Thursday, 30th March 2023
Thursday, 30th March 2023