by Staff Writer
Wednesday, 21st September 2022
West Ham United's principal sponsor Betway have been fined several hundred thousand pounds for marketing on a website aimed at children.
The gambling company, who have been associated with West Ham since February 2015 when they replaced the liquidated Alpari have been ordered to pay the sum of £408,915, say the Gambling Commission.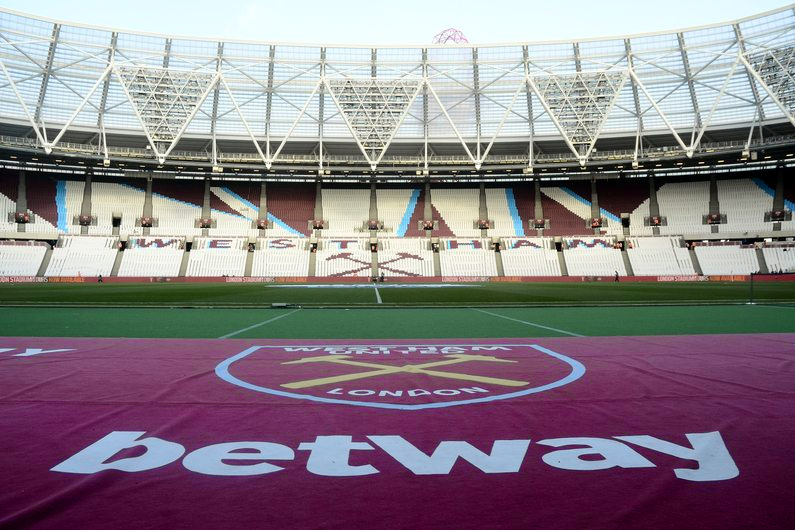 The penalty was handed out after the company were found to have included their logo with an accompanying link to their website on a 'Young Hammers at Home' page, a project aimed at the club's child supporters, between October and November 2021.
"Protecting children from gambling harm is at the heart of what we do," said the Gambling Commission Director of Enforcement, Leanne Oxley.
"Although there is no suggestion that the operator was deliberately targeting children, or that children had been allowed to gamble, we take the breach of any rules aimed at protecting children extremely seriously.
"We note the remedial actions since taken by licensee but advise all operators to learn from this case and ensure that they take responsibility and have the correct processes in place so that websites directed at children do not include advertisements for gambling."
A previous report by the Commission, dated March 2020 had found, "systemic historical failings in the way Betway identified and interacted with customers who were at risk of money laundering and problem gambling.
"These failings stemmed from inadequate anti-money laundering and social responsibility policies and processes and senior management oversight."
Betway, whose head office is based in Malta were reported to have, "cooperated with our enquiries and acknowledged and accepted there were shortcomings. It has accepted that it failed to act in accordance with the Licence Conditions and Codes of Practice (LCCP)."
They were
previously fined £11.6million
as a result of the findings.
That decision arrived shortly after
the company were forced to withdraw a video
in which Declan Rice was adjudged to have been used to promote gambling.
* Something to say about this story? Please visit the KUMB Forum to leave a comment.
More News
Monday, 26th September 2022
Monday, 26th September 2022
Monday, 26th September 2022
Monday, 26th September 2022
Monday, 26th September 2022
Thursday, 22nd September 2022