by Staff Writer
Thursday, 22nd September 2022
The Irons Supporting Foodbanks organisation have been providing valuable support to the local east London community for some three years now.
The ISF, the brainchild of founder John Ratomski have provided goods and services - including food, clothing and other household supplies - worth in excess of £300,000 to aid those most in need within the last 12 months alone.
And the group's sterling efforts have been rightly recognised with nominations for two local charity awards.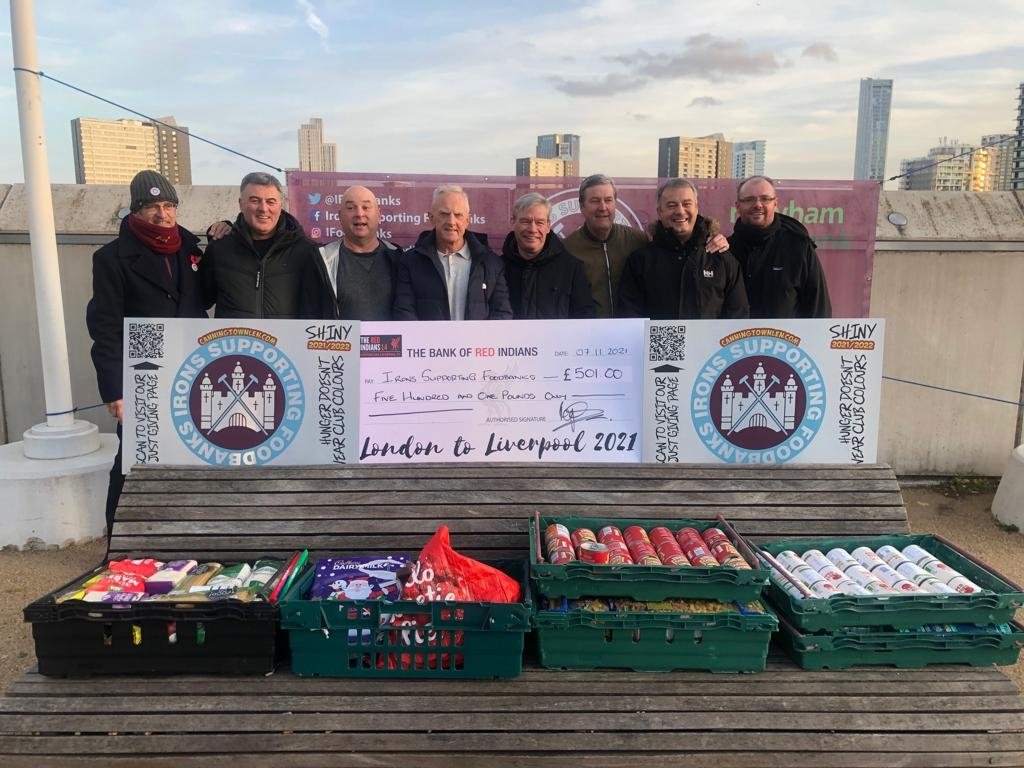 Thoroughly deserved: the ISF are up for two awards
Last week the ISF were named as one of the four nominees for the East London Community Heroes Awards 'Outstanding Initiative in Community Cohesion' category, along with Alternatives Trust East London, Marks Gate Relief Project and Deafroots.
And earlier today the group were notified that they were also being nominated for a second award - the Newham Business Awards 2022 'Civic & Community Engagement' category, along with two other local community-based organisations.
The winners of the Heroes Awards are set to be announced on 1 October, with the Newham Business Awards winners confirmed a fortnight later on 13 October.
KUMB wishes the ISF the very best of luck in both competitions.
* Something to say about this story? Please visit the KUMB Forum to leave a comment.
More News
Monday, 26th September 2022
Monday, 26th September 2022
Monday, 26th September 2022
Monday, 26th September 2022
Monday, 26th September 2022
Thursday, 22nd September 2022