by Staff Writer
Monday, 26th September 2022
A former prisoner of war has claimed he was assaulted with a cattle prod after admitting to being a West Ham United supporter.
Shaun Pinner was one of five British nationals released by Russia last week having been captured by occupying forces in the Donbas region, where he was fighting along side the Ukrainian army, in May.
And speaking in an interview with ITV's Good Morning Britain, he revealed how his captors administered electric shocks after he admitted to being a Hammers fan.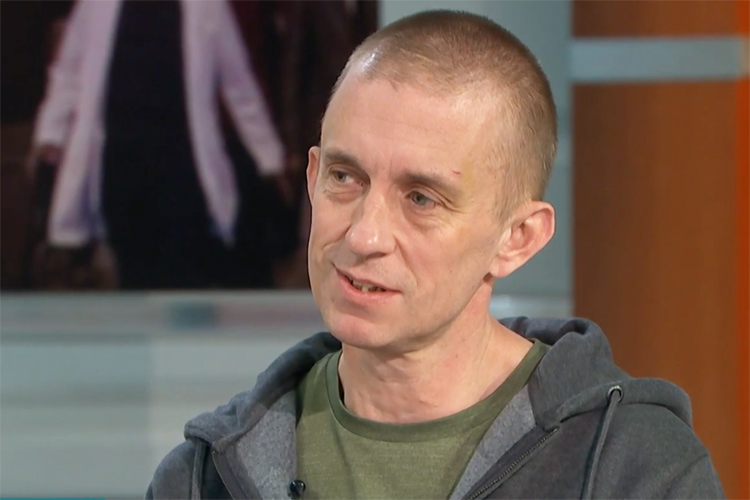 Home safely now: Shaun Pinner
"We developed a comedic rapport with some of the guards," said Pinner. "It was a strange feeling because we were told we were the enemy, but sometimes we would actually have dialogue with them.
"They were interested in who we are, why we'd come and what London was like. At one time I was with a Moroccan [national] Ibrahim and we were in the prosecutor's office. They were randomly asking what football team I supported.
"They had a cattle prod, they kept buzzing us with it. They said 'what team do you support?' and I got to 'West...' before they buzzed me. I said 'Shakhtar Donetsk, Shakhtar Donetsk!' - and they were just laughing.
"They were building that rapport and it after that we became the comedian guys and they laid off at that time."
Having been detained for four months, West Ham-supporting Pinner was finally released along with fellow British subjects John Harding, Dylan Healy, Andrew Hill and Aiden Aslin and five other prisoners of war last week.
Both Pinner and fellow detainee Aslin had previously been sentenced to death by firing squad for their involvement in the war.
* Something to say about this story? Please visit the KUMB Forum to leave a comment.
More News
Friday, 2nd December 2022
Thursday, 1st December 2022
Thursday, 1st December 2022
Thursday, 1st December 2022
Tuesday, 29th November 2022
Tuesday, 29th November 2022