by Staff Writer
Wednesday, 23rd November 2022
The interim chair of the Independent Supporters Committee has resigned from the post following questions regarding the legitimacy of her tenure.
Sue Watson, who also acts as Chair of the West Ham United Supporters' Trust was appointed as temporary chair of the ISC, which incorporates several fans' representative groups, in January 2021 when the Committee was inaugurated.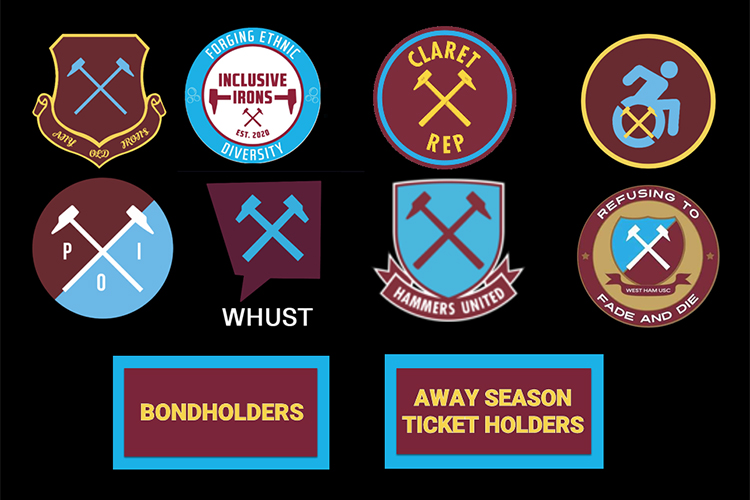 Elections for a permanent chair are due to be held at the start of each season, according to
the organisation's Memorandum of Understanding
.
However the interim chair still held the post at the beginning of November 2022, while no elections had taken place prior to the beginning of the current (2022/23) campaign, leading to a series of questions from fans asking why the Committee's rules were not being adhered to.
In the wake of those criticisms, Ms Watson tendered her resignation as Chair at an ISC meeting last week. She has been replaced by Bondholders' representative Stephen Applebee, also on a temporary basis, until elections for a permanent chair can be held.
* Meanwhile the validity of the ISC has come under further criticism after it was revealed the dividing wall erected at the beginning of the season to seperate home fans from visiting fans at the London Olympic Stadium was installed without the committee being consulted by the club.
"Can anyone on the ISC give us one example where the club consulted them and the outcome was different from what the club originally wanted?" asked KUMB member E13 Forever - while fellow member West Side added: "West Ham fans are having the piss taken out of us. What consultation was there over that bloody great wall that so many of us hate?"
The ISC's 'Supporter Representation Guide' states that the Committee "will provide a regular channel of communication and consultation between the club and its fan/community base".
Yet the last recorded minutes of an ISC meeting with the club
listed on the group's website
are dated May 2022, some six months ago - while the most recent internal group meeting minutes are dated June 2022.
* Something to say about this story? Please visit the KUMB Forum to leave a comment.
More News
Friday, 2nd December 2022
Thursday, 1st December 2022
Thursday, 1st December 2022
Thursday, 1st December 2022
Tuesday, 29th November 2022
Tuesday, 29th November 2022