by Staff Writer
Wednesday, 8th February 2023
It's a mixed bag of opinions and shouts in this week's OV - those cursing their own, those in praise of Newcastle, those in praise of West Ham and one young midfielder in particular...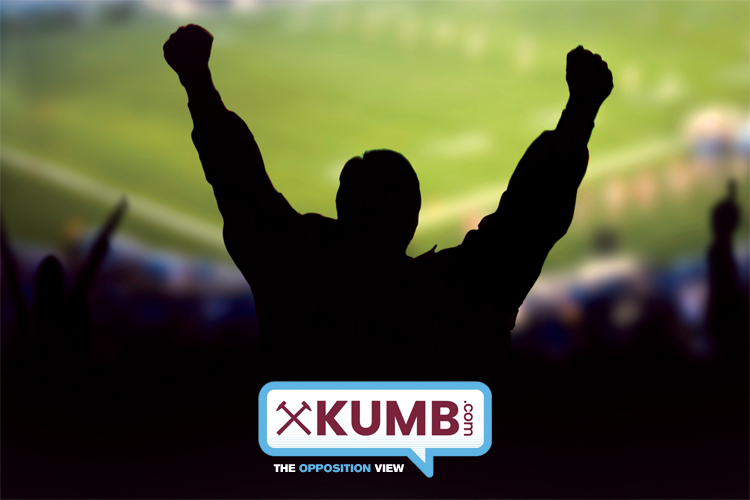 "A result so predictable that even I managed to predict it. We really struggle to break down mid table sides at home. Still, we just do not lose games. Not a bad habit to have."
- TheBrownBottle
"Piss poor and a frustrating performance, that. Ball in the net 38 seconds into the match and then the players went missing for the remainder of the 93 minutes. Similar level to the Sheff Wednesday defeat, only that this was our first team minus Bruno and Isak FFS."
- nufcjb
"Thought we were largely shite after the first five minutes. Gordon looked canny. Shame really as West Ham did nowt other than score. Poor from Burn and Trippier on the goal but they've been superhuman lately so bound to let a slack one in eventually. Yet another mark of our progress that we were pretty poor but managed to draw the game. We lose that a year and a half ago."
- Pilko
"The way I see it, the problem was the first half and defending. We defended like complete unorganised garbage the whole first half, and you could see that goal coming for a long time. AND we conceded a complete shit goal on top of that. We actually played fine in the second half all things considered, although the didn't have much left for the end. West Ham didn't create shit in the second half and we controlled the game just how we SHOULD have in from the beginning."
- Gate4
"Can't grumble about a draw today, thought it was the right result all things considered. I'd have loved to have won it but realistically we probably didn't do enough to. Still think that teams may well have sussed us to some extent and are better prepared for what we do now, but we need to cope with that for the next 18 games. Having Isak and Bruno available tonight would have been the difference but that's the way it goes. It's another point and let's look forward."
- Anon
"Wilson's chance, ugh. He makes a great first touch to bring the ball inside and then all he has to do is take another step towards the inside to put the defender [Nayef Aguerd] completely behind him leaving him unable to make a move. Instead he chooses to bring the ball back to the right to shot with his right giving the defender the opening for the tackle."
- Gate4
"I thought Wilson's two missed chances were the turning point but according to xG the free header was only 0.18 and the 1v1 was only 0.12, felt like much better quality chances. Also felt like huge moments in the game and season too."
- midds
"I want to be annoyed, but then I remember we're 16 unbeaten and it kind of dissipates. First ten minutes we were great, then we let Rice take the piss, and the the last 30 we were the better team. Who knows how things would've panned out had Bruno and Isak been available, but at the end of the day we're on an absolutely ridiculous run given where we were twelve months ago. Biggest disappointment for me is that ASM didn't take his chance. Potential game winner and he was dog shit."
- christ
"We had a very good first 10 minutes when West Ham just seemed cold. We had a decent last 10-15 as West Ham looked to consolidate a point. For the rest of the game I thought they were the better team (marginally) and we were a bit fortunate to get a point. Rice was brilliant. Read the game like no one else on the pitch.We're quite laboured, predictable and move the ball slowly. Personally, I think the players are knackered. "
- Lotus
"Most given away sloppy passes in a game since the Corbridge cabbage was in charge. One points better than none I suppose. "
- Ken Boon
"What was the crack for their equaliser? I remember thinking Paqueta looked offside but nobody said fuck all, not even a VAR check? Am I missing something obvious?"
- Pokerprince2004
"I think Paqueta was behind Trippier (onside) when the ball was played, they had a wrestle while the ball was in the air which looks like when the freeze frame that's been circulating was taken."
- Scotty66
"That game was coming and we were lucky we got an early goal because we didn't look like scoring for the rest of the game. On the other hand, we didn't give West Ham a sniff in the second half. It's worth remembering that West Ham have a top eight squad. Loads of quality, so despite their league position, it was never going to be easy. ASM was awful, I mean truly awful. My main view is that this team has been in need of an injection of energy for a while. Something offensively needs to be tweeked. We've lacked cutting edge for a while. We are in a great place. Something needs adjusted, that's all."
- STM
"I think West Ham played well as we let them play well, gifting them the control of the midfield and therefore the game. Howe might have changed it to get a hold of the game when it got away from us. All theoretical of course. Aguerd was monstrous for them. Quality player.""
- Sempiternal
"Disappointing. A bit of a hangover from midweek, which in turn was a hangover from 14 years or whatever from Ashley. As takeaways from this game, ASM is not something we can just switch on and off, he needs to play and be integrated in the team, which he wasn't today. While he scored, Wilson had a couple of great chances he didn't take, so not quite the great return to form. Gordon looked like the Everton player of last season, and his cameo was the clear highlight. Some laser pointer passing from Rice, who excels against us. It gets an asterisk due to Bruno missing, but a great performance from him."
- Stottie
"West Ham played really well and played ball. A deserved point for them and the biggest highlight for me was Gordon's cameo. Everything impressed me with him but mostly the way he passes the ball. Spreading them like arrows. I love Maxi, but I shit my self as soon he has to make a pass."
- Killuminati
"Struggled against another team who sit in. Although unlike a lot of weeks, they carried a threat on the counter and were the better team first half. I thought Longstaff and Big Joe (despite a massive dive) were also quality. They were good at overloading the flanks and we never really got going out wide."
- Lush Vlad
"Honours even was about right there. Both sides had decent spells in the game where they looked dangerous, without really troubling the opposition too much. Credit to West Ham, I thought Rice and Paqueta both had good games in the middle, while Gordon looked really bright when he came on. Liverpool lost, while Chelsea drew. It could turn out to be a really useful point."
- The Prophet
"That must be the first time we've had under 10 shots at home in ages?"
- Gallowgate Toon
"Any advice please. I damaged the chair in front of me when we scored, it's cracked the backrest. Stood on it stopping myself from going over. Wanting to report it should I just go through the usual box office number or is there any other specific emails to make them aware? Feel like a right cunt."
- Wilson
"Terrible game. Waste of time. Play like that in the [Carabao Cup] final and it'll be a massacre. Rice is on his way here in the summer."
- Dokko
"Meh. A decent point in the end. We came up against a world class midfield and goalie and a very well organised defence. All without our best two players. Still unbeaten at home. A decent atmosphere for MOST of the game - no booing and a lot stayed behind to applaud the players off."
- huss9
"Our reputation as great fans is a myth sadly on the evidence of this season and no amount of flag waving is going to mask it."
- Whitley mag
"I know people have been moaning about set-piece delivery, but we should've scored two from excellent deliveries yesterday. Schar first half and Wilson second half are both great chances. Bruno is missing so Anderson was the only midfield player we could bring on. It's not great, is it."
- Smal
"Even if we do drop off which everyone seems to be predicting, it's more important than ever to support Howe, the players and the whole club! I'll not hold my breath though. Must be up there with the worst fans in the country. Not just in the ground but social media as well. Pissing me off more by the week."
- jack j
"After three minutes I thought we were going to get the Prem record result today. Lad and son next to me were doing my tits in. Stato and son of stato. Moaning for the full 90 minutes. I am a prick at times. I often don't even move to celebrate when we score. But I have been like that since the 1990s. Got some proper teddy bear stares when talking to my son in the piss house at half time because of my cockney accent."
- Infatuation Junkie
"We'll probably never go this deep into a season with only one loss, so people that are moaning now will always be moaning, there's no hope for them. Especially as this is our first year of being a normal club for 14 years. If we win the league one year we could have dropped three or four defeats by now and half the team will be shit and toys out the pram every time."
- Jonas
"Sad but not surprised to hear that the players were on the receiving end of aggro or faced a general lack of support from certain sections of the crowd. The people who chastise Eddie Howe's Newcastle team are the same who were on cloud nine whenever Steve Bruce's team got a result or two. People incapable of seeing (or refusing to consider) the bigger picture. All about the day itself. It's kinda got lost in the joyous mayhem post-takeover that a not-insignificant percentage of the SJP crowd are arseholes."
- Yorkie
"Told some bloke behind me to wind his fucking neck in today, after he'd spent the first hour slagging off every player, the manager and even the owners off. 'Do you want Ashley and Bruce back you moaning cunt' seemed to shut him and his mate up. Honestly man."
- UncleBingo
"Some folk in the ground need to give their heads a shake. Going to the match just to scream about how everyone in a black and white shirt is a useless cunt? Season ticket holders who seem to delight in being loudmouth, negative twats. This isn't the Ashley era. The season is exceeding all expectations. We don't need to be happy clappy blind optimists but fucking hell, if someone's idea of supporting the club is spending hundreds a year just to stand and shout their mouth off calling every player a cunt then that cash would probably be better spent if they had a weekly session with a therapist. And let someone who actually wants to support the side have that season ticket."
- bobbydazzla
"We're really working with a squad of 14/15 players. We have no depth in the squad and that's going to take another couple of years to sort. It's remarkable that we are where we are considering we've got a got first XI and not much else."
- bowlingcrofty
"The squad isn't big enough (especially in terms of quality) not to tail off. Howe's great but he's not a miracle worker and keeping up with the resources of Man City etc. isn't realistic. It's amazing to have achieved what we have so far."
- elbee909
"One thing that bugged me and seems to be happening a lot in games where the other team are running down the clock and trying to get a point at our ground. There was only three minutes added on? Considering there must have been at least seven subs or something in total, plus injury stoppages etc I just find that odd. Yet when we play in any games where we are 'shithousing' as people accuse. It's like eight or nine minutes that end up getting added on. Small details that may not change results but I noticed it today and against Palace."
- alexf
"Harrison Ashby is ready. The West Ham fans couldn't understand why he wasn't starting."
- relámpago blanco
"I don't feel as bad this morning but it's still a naff feeling. We sorely miss Bruno and Isak was a miss also, as Gordon aside we had nothing to bring off the bench. Maybe a hangover from Tuesday may have played a part, who knows. Honestly thought we needed nine points from Palace, West Ham and Bournemouth to give us a real chance of staying in the top four so the arse is twitching a bit now."
- HaydnNUFC
"I can't help but be disappointed with a draw, like. I haven't taken anything for granted, it's just that the winning feeling is addictive and it was a very winnable game, that's all. And I'm not having it that Aguard's tackle was amazing, Wilson should be burying that."
- Kid Icarus
"Seven of our starting eleven were being told fifteen months ago they were barely good enough for the Championship. Sixteen league games unbeaten, a draw that we probably win nine times out of ten against a side that are just turning their season around that have been underachievers and have a better squad than us on paper, not to mention a world class performance from a world class player in Rice. We're still miles ahead of schedule."
- GlenMag
"Howe seems allergic to rotation. Starting (nearly) the same 11 game after game causes fatigue and the opponents will eventually know how to battle us."
- maze
"We hugely miss Bruno when wanting to dictate games. As a result, Declan Rice was head and shoulders above other midfielders on the pitch. Wilson should score his chance and the only thing they created was their goal, a bounce from a set piece from seven yards and of course it had to be that goatee nonce everyone was fapping over in the summer despite us never being in for him that score. Two points from Palace and West Ham for a team chasing top four is shit."
- HaydnNUFC
"Frustrating and annoying game of football. We looked leggy, and it looked like some of the players where still on the come down from Tuesday, but that said we probably created the better chances. I swear one of these days we're going to batter someone. Rice was outstanding today by the way, he would be perfect in our team. Is' worth remembering we're still in an amazing position, we're in a cup final and fourth in the league."
- 54
"Starting the second half of the season like the first half. Draws against rubbish teams. Hopefully the win spurt will happen again. The World Cup break was the worst thing to happen to us."
- Skeletor
"Seen various comments on here recently and on Twitter saying Declan Rice is overrated, yeah right!"
- ExiledGeordie
"Never really rated Declan Rice until I seen him in the flesh today. Top player who ran the show. Always seemed to be in the right place at the right time."
- Myleftboot
"We could have easily lost today. Take the point, move on. West Ham are hugely underperforming this season. We looked leggy and our central midfield two weren't as good as Rice n Paqueta. Once Paqueta gets up to full speed he'll be a handful, bigger than I expected and very calm on the ball. Rather him than Rice and no contest, given likely price."
- Tsunami
"While I know it's only normal to analyse our own players' performances, credit where credit is due, their midfield two of Rice and Paqueta were very good today and made us look ordinary at times."
- The Prophet
"Rice was on a different level today. Paqueta was good first half, but faded in the second. Rice was excellent throughout."
- et tu brute
"In the second half West Ham had no intention of anything but defending. It's crap for us, but we will need to learn to cope with it."
- Klaus
"I thought West Ham caused us more problems today in the first half than most teams do."
- joeyt
"Rice was brilliant. Gets so much stick on here, but he's a really good DM and distributes the ball around very efficiently. Be interesting to see where he ends up. Think because of the level of interest, I think his price will be way too high, but I agree he'd fit in brilliantly."
- KaKa
"West Ham were decent. They easily matched if not outplayed our midfield. Rice was excellent mostly and they looked threatening without ever really causing us all that much bother. Last 10 minutes we were just trying to force the issue, we're not that good at chasing a goal so have to be mildly happy with the point. Fatigue is definitely an issue for us and it seems like we have to have a game won early doors at the minute."
- Dr Jinx
"We're going to struggle without Bruno and Isak. Rice is a very good. West Ham a decent side."
- gazza ladra
"It wasn't amazing, but, what a lot of our fans forget is what the opposition bring. Nobody will pay any credit to West Ham, it'll just be moaning about our players. Fabianski was brilliant, his reactions to balls in the box and loose knocks here and there were spot on. After we scored it woke them up a bit, Rice was also class managed our midfield well. Not forgetting Aguerd, he was really solid. We were evenly matched, I think we shaded it in being slightly more creative, but they were really solid to get through. I think the result was fair, especially considering we have lost our most influential player, it showed at times."
- mighty__mag
"Aguerd and Rice were both very good for West Ham."
- Boey_Jarton
* Comments originally published on https://newcastle-online.org.
* Something to say about this story? Please visit the KUMB Forum to leave a comment.
More News