by Staff Writer
Monday, 28th August 2023
21 per cent possession, three goals, three points. Thank you very much. Enjoy the reaction from the Brighton fans in the latest edition of the OV...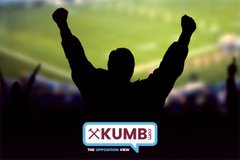 "I'm always fascinated by 'sliding doors' moments. So much of football is down to these moments. What if, for example, Webster just heads the ball out for their first goal? What if the 'keeper drops the ball over the line rather than grabbing it and what if the ref gives us one of the pens? Completely different game, different moods, suddenly Moyes isn't a tactical genius and we may just win the game at a canter. Football is chaotic, so much down to luck, the whims of a referee, an individual clanger or a moment of genius. On another day we easily, easily score four, West Ham then have to change the way they play and we catch them on the break instead."
- Deadly Danson
"Other teams will try what West Ham did. Some will succeed. Most won't because a) they're not perfectly set up to play in that predominantly negative way as they also showed last season and against Chelsea and b) we'll often score first, at which point the whole plan unravels. Moyes did a job on us. On to the next one."
- trueblue
"I think their 'keeper won them the game. He made three or four great saves that on another day, go in. Bad day at the office and we move on to Newcastle."
- dadams2k11
"How hard did we actually making their keeper work? Most of our chances came late on, but he wasn't exaclty having to throw himself across the goal, having to get across a distance to cover a previously exposed part of the goal. Most of the shots involved staying where he was and sticking an arm out to get to it. Even those that he had to dive for didn't have him at full stretch just getting a fingertip to them, they were standard dives. Gross scored because he hit the ball away from the 'keeper."
- Acker79
"West Ham's game plan looked for speed on the counter to nick a goal. Even then we started the second very purposefully but on a counter Webster allowed Benrahama time to pick out Bowen. Even so Perv was asleep and should have cut the ball out. The third saw Webster allow Antonio freedom to turn him. Their finishing was clinical. I'd rather allow WHU their day in the sun...it was about time...we go again."
- Perry Milkins
"Better second half on the tempo front - all over them for 10 minutes then they broke and scored. 82% possession is a bit embarrassing for them - they did their plan but it just shows how good we are that a team like West Ham who have spent much more in their squad than us resort to those tactics. I thought we were ok and didn't play badly - just got done like a kipper and didn't have a good day / luck in front of goal."
- Sheebo
"We miss Caceido, thats for sure. That immediately made our style of football difficult to play with West Ham's already overloaded MF dropping deep to defend their lead. We created some good chances in the second half but breaking down WH's block was never going to be easy and when we did get past them, our finishing was poor and lacked conviction - they defended better than us today and took advantage of us being too slow to get back behind the ball on their counter-attacks. We were simply outplayed where it mattered despite boasting a lion share of the possession and shots on goal."
- Zeberdi
"That was as professional a mugging as you're likely to see. 90 minutes of peak Duncan Duffy defending from the whole team coupled with clinical counter attacks. Might have been a different story if we'd not given away the first goal but we did and weren't good enough to do anything about it thereafter. They were a bloody painful watch but were good value for their win."
- Garry Nelson's Left Foot
"Moyes had a plan to hit us hard on the counter which was executed perfectly. Their 'keeper massively kept them in it on several occasions. Thought Gilmore was very good. The referee was awful, but didn't stop us winning the game."
- upthealbion1970
"Credit to West Ham. They set up low and broke well. They looked very solid and we seemed very devoid of ideas until the 75th minute. Lots of crosses into the box which were easily cleared. If we'd started like we finished who knows but on to the next one."
- Affy
"Brighton lose, and a load of entitled 'fans' wet their pants. West Ham played cleverly and exploited our weak area - right back - multiple times. And two excellent front men took their chances. I'm not sure how well it would have gone down had West Ham played like they did yesterday, at home. Or indeed how well it would have gone down had we played like that. Like Bumley of old. We played well and I enjoyed our performance. We lost. Never mind. Will will win often."
- Harry Wilson's tackle
"Believe it or not, the object is to get the ball in the net. Yes possession is nice and some of those stats show us tippy tapping around but how come we have your famous 78% possession and yet half the XG of West Ham? Because we didn't do anything with the possession except pass it around and take the odd tame shot."
- B-right-on
"I left the game feeling we'd had quite a few decent chances - particularly in the second half - and, as such, our resultant xG would be quite high, but that really wasn't the case... which suggests our chances weren't actually that good over the course of the entire 90 minutes."
- Bozza
"Can't believe a few people suggesting we were unlucky today. Quite simply, outclassed. By David fucking Moyes and West Ham. And this has been threatened all season. a Few people predicting trouble before this game. De Zerbi needs to be more flexible. If we get stuffed next Saturday questions need to be asked."
- dwayne
"A bad day at the office. We will play worse this season and win. Their goalkeeper was excellent and they took their chances. Onwards and upwards. Average two points a game all season then we'll finish in the CL positions..."
- Munchkin
"I guess this is De Zerbi Ball, A roller coaster with the occasional derailment. Onwards and upwards."
- British Bulldog
"We know we've got this kind of game in us because of the 5-1 Everton pasting. The key was after half time when the game opened up, presumably cos we were throwing men forward. We were either going to score or get caught on the break - and after a few good chances we had, we let them in. I'm still amazed how we didn't score four in the second half."
- London Irish
"A game we mainly dominated but fiddled about to much, seemed scared to shoot . Reminds me of couple of seasons ago when we couldn`t score. They on the other hand had few chances but looked very dangerous attacking and put away their chances. Did anyone look good today?"
- Diablo
"We created enough to win but looked toothless frankly, would have liked to see Pedro instead of Welbeck at the start. Webster was appalling, looked like he'd won a bet, never in the same post code as a West Ham player, embarrassing!"
- andys320
"I thought the Pervis barge by Paqueta was a penalty. 1-1 at that point and anything was possible. Webster had a 'mare. I never thought that most sides in the Premiership coming to Brighton these days would be just waiting to counter attack."
- dangull
"Was walking by the cars queuing to leave Sussex Uni and there was a pratish West Ham driver shouting at the passing fans. I tried to give him an opportunity for humility by telling him well done and praising his team, but he was too oafish to realise this in any sense and informed me that we were taught a football lesson. Oh dear, I thought that whilst effective and the goals were deserved punishment for our mistakes, their football was bloody awful. And why do they think they are 'Champions of Europe'? Similar delusion to Leeds United."
- Green Cross Code Man
"From the evidence I saw yesterday post match, I would have to say most of their fans came under the banner of 'tattooed morons'. One win in 13 and the gloating and goading was off the scale."
- Jeremiah
"West Ham is in a shit part of London and they have more than their fair share of idiotic fans. It's not dangerous like Brixton with knives but lots of ' geezers ' I think is the term."
- Live by the sea
"Lots of criticism on the Brighton players, and indeed it was a terrible performance, but I have to credit how West Ham played. Moyes had his tactics spot on with the counter-attacking football, and they were to exploit our defensive errors. They have shown why that European trophy is not a fluke, and will be a force to be reckoned with in the future too. It just felt like one of those days where nothing would go our way - likely because of that impressive West Ham defending."
- Krafty
"I was delighted West Ham beat Chelsea but fact is they set up like they did today and should have been two or three down before they scored. I have never seen a side set up like they did today with apart from long ball to Antonio had no intention of going forward. They went ahead through a gifted goal followed by another later on. Nine times out of 10 we would have won that game. West Ham were in a relegation battle most of last season and most supporters moaned how defensive Moyes was with many wanting him out. Still playing the same way and because they have seven points, it is now acceptable and supporters think Moyes is a genius. Thankfully I can never see De Zerbi reverting to those tactics. And no wonder xG was higher for West Ham. When we attacked we did so against nine defenders - and when they did, it was often against three."
- amexer
"We didn't really play particularly badly at all, just got punished for some poor defending. Moyes ball is depressing though. I don't think I've ever seen a team 3-0 up wasting time playing in the corner with 15 minutes to go. Very unnecessary. Those plastic Cockneys from Essex can keep their Moyes ball. I'm still confident we can have a positive season again."
- AlexBH
"Moyes did a perfect job, and again, highlighted the container ships we have in central defence. Ones ok, but not two."
- zefarelly
"I wouldn't enjoy watching the little Hammers every week. Boring team, little possession, going in the corner three up, wasting time, play acting. If we hadn't gifted them an opener they were there for a bore draw. Nasty lot including the cat kicker and the 1901 fan that chose to wear a WHU shirt with 'Prague' on the back and sit on the away end."
- mile oak
"I never really liked the vibe around their old ground. Never seen us play at their new place. Fighting among themselves when they moved to their new place. See their European final also for some of their behaviour. They'll be plenty of decent ones, obviously, but on balance I think their fans tend to err on the Neanderthal side of the scale."
- 1066familyman
"I saw a couple of reports describing West Ham as 'clincal'. xG shows that really wasn't the case. They scored from high xG chances and presented us with low xG chances. Typical De Zerbi ball vs low block. If we fail to score first, it's going to be that way."
- Uh_huh_him
* Comments originally published at northstandchat.com.
* Something to say about this story? Please visit the KUMB Forum to leave a comment.
More News
Wednesday, 29th November 2023
Tuesday, 28th November 2023
Monday, 27th November 2023
Monday, 27th November 2023
Saturday, 25th November 2023
Friday, 24th November 2023